The International Fireworks illuminate the sky with a colliding orchestra of light and sound. 2023 features presentations produced by world-class pyro musical artists, including 2022 Champion Austria, Italy, Portugal and Spain; plus GlobalFest's own spectacular Finale presentation by Canada's Archangel Fireworks.
Each night of fireworks by the presenting country has adjudicators looking for several things:
The quality of the display
Originality of the artistic concept: the choice of music and staging
Brilliance and richness of colours used
50% of the music used is native to the presenting country
Synchronization: the precision of the marriage between music, sound effects, and fireworks
Scope of the work
The result of these artistic requirements are presentations that cannot be seen anywhere else in the world, making each night of the International Fireworks a world premier presentation.
The lake at Elliston Park adds a special dimension to the festival – the reflections in the water add a fluid, shimmering mirror of the show taking place above. It is the designer's hope that the audience will lose themselves in the colours and rhythms of the display, while simultaneously being mesmerized by the cadence of the explosions and glittering forms.
2023 DATES & PARTICIPANTS: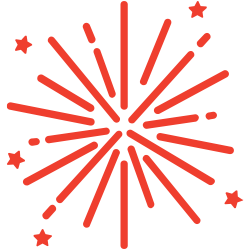 INDIA
THURSDAY, AUGUST 18, 2022
Title Of Show: A Pyromusical by Morani Fireworks
Designer(s): Azan Morani & Pareen Morani
Description:
The pyromusical will start on a musical journey going through some of India's top musical tracks. The aim of the performance is to keep the audience signing, dancing and mesmerized throughout the highs and lows of the fireworks presentation.
Musical Program:
Song Title
Album/Artist
1. Teri Mitti
Arko, B Praak
2.

Taal se taal (Western version)

Sukhwinder Singh

3.

Sher Aya Sher

Divine

4.

Socha Hain

Jubin Nautiyal, Neeti Mohan

5.

Ghungroo

Vishal Shekhar, Arijit Singh

6. Rain on Me
Ariana Grande / Lady Gaga
7.

Levitating

Dua Lipa, Da Baby

8.

Falak Dekhoon

Sonu Nigam

9.

Dance With You

Jay Sean, Rishie Rich

10. Fire Ball

Pitbull

11. Tiesto

The Motto

12.

Cheez badi

Udit Narayan, Neha Kakkar

13. Sauda Khara Khara
Sukhbir, Dhvani Bhanushali, DJ Chetas
14. Chak de India

Salim Suleiman, Sukhwinder Singh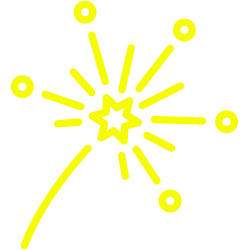 AUSTRIA
SATURDAY, AUGUST 20, 2022
Title of show: The Sound of Music
Designer(s): Markus Jochum, Christoph Amann
Description:
From the snowy mountains to the clear blue lake, from the green forest to the yellow fields. Austria is small but beautiful. We want to take the audience to an emotional journey through our country showing the diversity of nature and music in our show. The powerful pictures in the sky and the reflections on the water will touch the heart and soul – and maybe the attentive spectator will notice the similarities to Canada.
Musical Program:
Song Title
Album/Artist
1.Tritsch – Tratsch Polka, Op214

Johann Strauss – Wiener Philharmoniker

2.

Exodus

Maksim & Jeff Wayne & Orchestra

3.

Rise Like a Phoenix

Conchita – Conchita Wurst

4.

Faded

Different World – Alan Walker

5.

Brucken zum Mond

Alles OK?! – Tagtraeumer

6.

The Show Must Go On

Innuendo (Remastered 2011) – Queen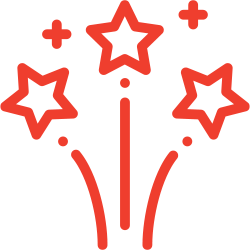 FRANCE
TUESDAY, AUGUST 23, 2022
Title of Show: Generation 80
Designer(s): Miguel Perez Nivela
Description:
A pyromusical show that will make Calgary sing! The greatest hits of the 80's will light up Calgary with wonderful, dynamic and incredibly colourful pyrotechnics. It is a great popular fireworks festival, a unique moment for everyone – where everyone will find their share of joy and their favourite pieces, all generations together. "Generation 80" is orchestrated like a great live convert. Pyrotechnics join the lights to make Elliston Park dance. These are exclusively the greatest hits, the hits that musically dressed the 80's!
Musical Program:
Song Title
Album/Artist
1.

Jingles 80, top 50, A2, Pacman

Various

2.

The Final Countdown

Europe

3.

Billie Jean

Michael Jackson
4.

Sweet Dreams

Eurythmics

5.

Boys (summertime love)

Sabrina

6. Africa

Rose Laurens

7. Les demons de minuit + medley

Emile et Images

8. Nuit de folie

Debut de Soiree

9. Besoin de rein, envie de toi

Peter et Sloane

10. Wake me up before you go

WHAM!

11. Eve, Leve-toi & Voyage Voyage

Julie Pietri & Desireless

12. Partenaire particulier

Partenaire Particulier

13. 3eme sexe & Canary Bay

Indochine

14.

En rouge et noir

Jeanne Mas

15. The Loco-motion & Macumba

Kylie Minogue & J. Pierre

16. On va s'aimer

Gilbert Montagne

17. Capitaine Flam

Generique

18. Le jour s'est leve

Telephone

19. Il est Libre Max & Femme je vous aime

Herve Cristiani & Julien Clerc

20 Je te donne & quand la musique est bonne

JJ Goldman

21. Ca (c'est vraiment toi)
Telephone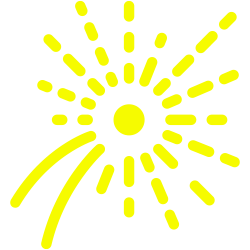 GERMANY
THURSDAY, AUGUST 25, 2022
Title of Show: We Are One
Designer(s): Florian Thomas Michaelis
Description:
"We are one" is a simple message! Especially in times when the world is looking for peaceful unity and colourful diversity – it is important to set a sign here! That's why this show also starts with the song "We are one beautiful people".
Musical Program:
Song Title
Album/Artist
1. W

e are one beautiful people

Thomas Bergersen

2.

Sonne

Rammestein

3.

Sky and Sand

Paul Kalkbrenner

4.

Its all coming back to me now

Celine Dion

5.

Like a dog chasing cars

Hans Zimmer

6.

You are loved

Josh Groban

7.

Fire Mountain

Two Steps from Hell
[/fusion_table]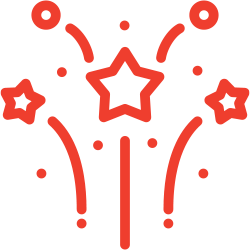 FINALE
SATURDAY, AUGUST 27, 2022
Title of Show: Wind of Change
Designer(s): Kelly Guille
Description:
There is no place in our current world for war. Human shields are built as walls in from of natural resources, historic dominions and access to money. We have felt the wind of change before again we await the day that our leaders will stand in action, not only word, to protect the people and not only their legacies and their wallets.
In 1988, Archangel Fireworks entered the industry by distributing family fireworks to Manitoba retailers. After establishing a network throughout the province, the company began producing a limited number of professional displays. As experience grew and a client base was broadened, the number of these displays increased. At this time, Archangel Fireworks also began to produce special effects for the film industry as well as theatrical and concert pyrotechnics. Steady growth was realized due to the company's willingness to explore new ideas while continuing to draw on time-tested methods of the past. In 2004, Archangel Fireworks Inc. opened the doors of a new centrally located facility in Winnipeg, Manitoba. This facility includes a storefront which provides a means to serve as the province's only year-round family fireworks retailer. A willingness to adapt and a drive to excel, in all areas of entertainment explosives, have been key to the success of Archangel Fireworks Inc.
In 2004, Archangel Fireworks Inc. opened the doors of a new, centrally-located facility at 104 Pembina Highway in Winnipeg, Manitoba, which serves as a year-round outlet for family fireworks sales. Archangel boasts a diverse line of family fireworks, all of which are handpicked for quality. When new items are added to the line, they must pass an evaluation by the staff who are all federally licensed fireworks supervisors.
In 2010, Archangel started branching out into the Western market, providing displays for Canada Day celebrations and private events in Vancouver and the surrounding area. In 2018, Archangel Fireworks Inc. proudly acquired Ruggieri Fireworks & Special Effects in Regina, Saskatchewan. Along with this acquisition came a team of experienced technicians and client base.
Musical Program:
Song Title
Album/Artist
1.

War

War & Peace – Edwin Starr

2.

Civil War

Use Your Illusion – Guns n Roses

3.

One

And Justice For All – Metallica

4.

Zombie

No Need to Argue – The Cranberries

5.

Wind of Change

Crazy World – Scorpions
INTERNATIONAL FIREWORKS FESTIVAL