TRICO HOMES INTERNATIONAL FIREWORKS FESTIVAL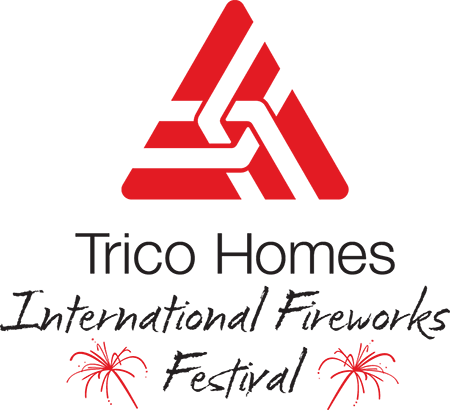 The Trico Homes International Fireworks Festival illuminates the sky with a colliding orchestra of light and sound. 2019 features presentations produced by world-class pyro musical artists hailing from the USA, Spain, China & Canada, culminating with GlobalFest's own spectacular Finale presentation.
Each night of the Festival, adjudicators look for several things:
The quality of the display
Originality of the artistic concept: the choice of music and staging
Brilliance and richness of colours used
25% of the music used is native to the presenting country
Synchronization: the precision of the marriage between music, sound effects, and fireworks
Team's use of a compulsory piece: 2019's piece is "Bohemian Rhapsody" by Queen
Scope of the work
The result of these artistic requirements are presentations that cannot be seen anywhere else in the world, making each night of the Trico Homes International Fireworks a world premier presentation.
The lake at Elliston Park adds a special dimension to the festival – the reflections in the water add a fluid, shimmering mirror of the show taking place above. It is the designer's hope that the audience will lose themselves in the colours and rhythms of the display, while simultaneously being mesmerized by the cadence of the explosions and glittering forms.
2019 DATES & PARTICIPANTS: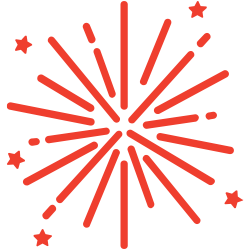 USA
THURSDAY, AUGUST 15
Title Of Show: Hooray for Hollywood
Length of show: 22:00
Designer(s): Paul Souza
Description:
Pyro Spectaculars by Souza is proud to present "Hooray for Hollywood," a pyromusical celebrating the music of Hollywood. This pryomusical represents the United States in spectacular fashion by featuring America's greatest contribution to the art and entertainment world: cinema! We have carefully prepared a soundtrack that utilizes songs from a few of everyone's favourite movies. Our goal is to capitalize on the familiarity by carefully selecting effects to amplify the expected emotion conveyed in each song. We will demonstrate precision timing in the launching of the effects to captivate the audience and to create the illusion that the music and fireworks are one. We invite you to come along on our "studio lot tour"; an impactful journey that will stimulate the senses and emotions. Pyro Spectaculars will be delivering the glitz and glamour of Hollywood to the visitors of GlobalFest!
Pyro Spectaculars by Souza is a family-owned business operating in Rialto, California. The Souza family has been performing fireworks displays in America for over 100 years, spanning five generations of active pyrotechnicians. Robert Souza founded the current corporation in 1979. Robert's son, Jim, took over as president of the company in 1989. The company performs over 400 Independence Day shows in the United States annually. The company is also heavily involved in producing fireworks entertainment for numerous professional sports teams, in addition to regional, civic, cultural and religious festivals. Pyro Spectaculars is active in the American Pyrotechnics Association and the International Symposium on fireworks. While also being a leader in training pyrotechnicians and fire service personnel, Pyro Spectaculars has enjoyed the opportunity to present its pyromusicals in civic celebrations and competitions worldwide.
Musical Program:
| Song Title | Album/Artist |
| --- | --- |
| 1. Hooray for Hollywood | Boston Pops Orchestra |
| 2. Also Sprach Zarathustra | Boston Pops Orchestra |
| 3. Greased Lightnin' | John Travolta |
| 4. Lose Yourself | Eminem |
| 5. Theme from Jaws | Royal Scottish National Orchestra |
| 6. Stayin' Alive | Bee Gees |
| 7. Love Theme from the Godfather | Nino Rota |
| 8. Can't Stop the Feeling! | Justin Timberlake |
| 9. The Knife | National Philharmonic Orchestra |
| 10. Que Sera, Sera | Doris Day |
| 11. Ghostbusters | Ray Parker Jr. |
| 12. Let It Go | Idina Menzel |
| 13. Footloose | Kenny Loggins |
| 14. He's a Pirate | Hollywood Studio Symphony |
| 15. Live and Let Die | Wings |
| 16. Bohemian Rhapsody | Indiana University |
| 17. The Throne Rome and End Title | London Symphony Orchestra |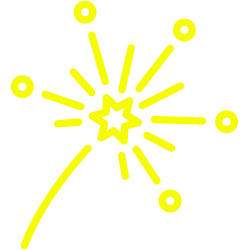 SPAIN
SATURDAY, AUGUST 17
Title of show: Home Sweet Home
Length of show: 22:37
Designer(s): Luis Brunchu / Miguel Perez
Description:
There is nothing like getting home after a hard day's work and being able to relax in front of the television. Sink into your couch while movies like Kill Bill, Bohemian Rhapsody and San Andreas, or television series such as Grey's Anatomy and Cuentame welcome you home. Whether you are watching Glee or Operacion Triunfo, the characters and storylines of our favourite programs allow us to feel a sense of home regardless of where we are. So, sit back and enjoy while we display Home Sweet Home to the soundtracks of your big-screen favourites!
There is nothing like getting home after a hard day's work, turning on the television and losing yourself in a program. Whether you need a film like Kill Bill to add some excitement to your day, or a television show with both highs and lows like Grey's Anatomy or Operacion Triunfo, your big-screen favourites are always able to transport you from your living room couch to a world all their own. So, sit back, relax and allow for Home Sweet Home to transport you from Elliston Park to the worlds encapsulated in each song.
Founded in 1860, we are one of the most historic companies in the Spanish pyrotechnic landscape. It all began in a small workshop located in a rural neighbourhood of Zaragoza, run by Angel Sanz. This tradition, transmitted generation after generation, together with constant innovation, make Pirotecnia Zaragozana synonymous in the world with safe, prestigious and quality shows. With extensive experience in Canada, Pirotecnia Zaragonzana has been a supplier of the largest firework companies in Canada in for many years. Likewise, we have participated in several competitions within the Canadian territory, obtaining awards for our shows and the greatest of illusions. We are proud to participate in GlobalFest!
Musical Program:
| Song Title | Album/Artist |
| --- | --- |
| 1. Battle Without Honor or Humanity | Tomoyasu Hotei |
| 2. Cuentame | Ana Torroja |
| 3. All I Need | Mat Kearney |
| 4. Bohemian Rhapsody | Orchestra Indiana University |
| 5. Vas a quedarte | Aitana |
| 6. The Scientist | Glee Cast |
| 7. California Dreamin' | Sia |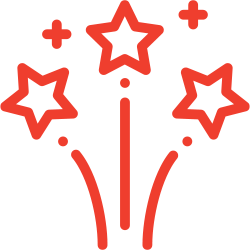 CHINA
TUESDAY, AUGUST 20
Title of Show: 大美中华 The Greater China
Length of Show: 22:00
Designer(s): Zhang Zu Quan
Description:
Our 2019 show is titled The Greater China in celebration of the 70th anniversary of the founding of the People's Republic of China. We will be starting off our show with the song Love You China to portray a celebration and appreciation for our home country. By using artistic storytelling and utilizing the rhythm of music, our show will use different visual and auditory impacts to transport the audience. The final moments of the show will combine music and fireworks to convey a yearning of a bright life in the future.
Musical Program:
| Song Title | Album/Artist |
| --- | --- |
| 1. 爱我中华 Love You China | 宋祖英 Zuying Song |
| 2. Bohemian Rhapsody | Queen |
| 3. My Heart Will Go On | Kenney G |
| 4. Dura | Daddy Yankee |
| 5. Despacito | Luis Fonsi |
| 6. The Sky Is My Kingdom | Really Slow Motion |
| 7. Legacy of Six | Really Slow Motion |
| 8. Magic of Love | Thomas Bergersen |
| 9. Dogs of War | Brand X Music |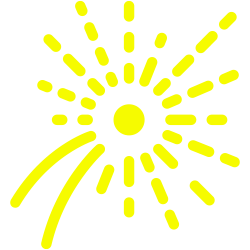 CANADA
THURSDAY, AUGUST 22
Title of Show: Under Cover
Length of Show: 24:45
Designer(s): Kelly Guille
Description:
With 18 number-one albums, they are arguably one of the most successful and well-loved rock bands of all time. They've influenced artists from Metallica to Lady Gaga, and have continued to wow crowds even after the death of their larger-than-life front man in 1991. Last year, they were the recipients of the Grammy Lifetime Achievement Award – a testament to nearly five decades of recording and performing across the globe. Featuring renditions of some of their most popular works, our program pays homage to a group regarded worldwide as the embodiment of rock royalty.
In 1988, Archangel Fireworks entered the industry by distributing family fireworks to Manitoba retailers. After establishing a network throughout the province, the company began producing a limited number of professional displays. As experience grew and a client base was broadened, the number of these displays increased. At this time, Archangel Fireworks also began to produce special effects for the film industry as well as theatrical and concert pyrotechnics. Steady growth was realized due to the company's willingness to explore new ideas while continuing to draw on time-tested methods of the past. In 2004, Archangel Fireworks Inc. opened the doors of a new centrally located facility in Winnipeg, Manitoba. This facility includes a storefront which provides a means to serve as the province's only year-round family fireworks retailer. A willingness to adapt and a drive to excel, in all areas of entertainment explosives, have been key to the success of Archangel Fireworks Inc.
In 2004, Archangel Fireworks Inc. opened the doors of a new, centrally-located facility at 104 Pembina Highway in Winnipeg, Manitoba, which serves as a year-round outlet for family fireworks sales. Archangel boasts a diverse line of family fireworks, all of which are handpicked for quality. When new items are added to the line, they must pass an evaluation by the staff who are all federally licensed fireworks supervisors.
In 2010, Archangel started branching out into the Western market, providing displays for Canada Day celebrations and private events in Vancouver and the surrounding area. In 2018, Archangel Fireworks Inc. proudly acquired Ruggieri Fireworks & Special Effects in Regina, Saskatchewan. Along with this acquisition came a team of experienced technicians and client base.
Musical Program:
| Song Title | Album/Artist |
| --- | --- |
| 1. Somebody to Love | Troye Sivan |
| 2. The Show Must Go On | Celine Dion |
| 3. Under Pressure | Shawn Mendes |
| 4. Bohemian Rhapsody | Indiana University Orchestra |
| 5. Don't Stop Me Now | Murray Gold feat. Foxes |
| 6. Crazy Little Thing Called Love | Michael Buble |
| 7. We Will Rock You | Why Mona |
| 8. We Are the Champions | Marc Martel |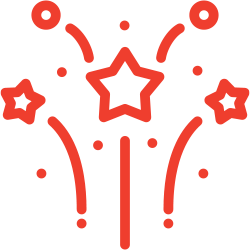 FINALE
SATURDAY, AUGUST 24
Title of Show: Personality
Designer(s): Patrick Brault
Description:
Established in 2006 by Patrick Brault and Miguel Zamorano Caballer, Sirius Pyrotechnics was originally the Distribution and Competition dividion of Zamorano Caballer S.A. With the economic crash in Spain and the closure of the factory, Siruis had to re-invent itself. After the closure of the factory, Sirius had to reinvent itself. After the closure of the factory, Patrick Brault took ownership of the company, along with his partner Kelly Guille, and they began to wow audiences on a global level, leaving the audiences waiting for more.
Illuminating the world's skies for over 27 years, Patrick has become one of Canada's most renowned fireworks designers on the global stage. His many titles for breathtaking displays have earned him respect and envy throughout the industry. Having extensive knowledge of both the manufacturing and displays aspects of pyrotechnics, Patrick is able to create and deliver the artistically unthinkable. Patrick's global contacts and ability to communicate in many languages helps to ensure that he has success no matter where he performs.
Musical Program:
| Song Title | Album/Artist |
| --- | --- |
| 1. Natural Woman | Aretha Franklin |
| 2. Don't Stop Me Now | Queen |
| 3. Halo | Beyonce |
| 4. Cringe | Matt Maeson |
| 5. This Life | Vampire Weekend |
| 6. Lazy Eye | Silversun Pickups |
| 7. Pompeii | Bastille |
| 8. Blame It on My Youth | Blink 182 |
| 9. Superposition | Young the Giant |
| 10. Suit and Jacket | Judah & The Lion |