TRICO HOMES INTERNATIONAL FIREWORKS FESTIVAL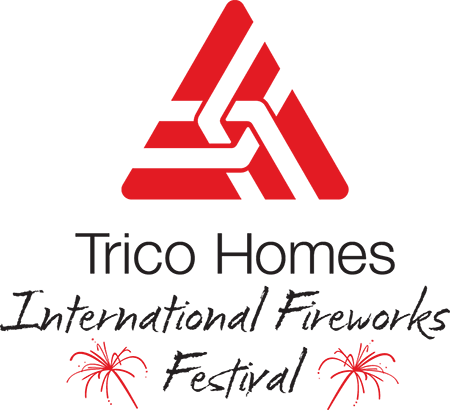 The Trico Homes International Fireworks Festival illuminates the sky with a colliding orchestra of light and sound. 2019 features presentations produced by world-class pyro musical artists hailing from the USA, Spain, China & Canada, culminating with GlobalFest's own spectacular Finale presentation.
Each night of the Festival, adjudicators look for several things:
The quality of the display
Originality of the artistic concept: the choice of music and staging
Brilliance and richness of colours used
25% of the music used is native to the presenting country
Synchronization: the precision of the marriage between music, sound effects, and fireworks
Team's use of a compulsory piece: 2019's piece is "Bohemian Rhapsody" by Queen
Scope of the work
The result of these artistic requirements are presentations that cannot be seen anywhere else in the world, making each night of the Trico Homes International Fireworks a world premier presentation.
The lake at Elliston Park adds a special dimension to the festival – the reflections in the water add a fluid, shimmering mirror of the show taking place above. It is the designer's hope that the audience will lose themselves in the colours and rhythms of the display, while simultaneously being mesmerized by the cadence of the explosions and glittering forms.
2019 DATES & PARTICIPANTS: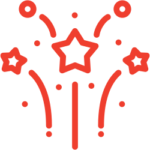 USA
Thursday, August 15
Pyro Spectaculars by Souza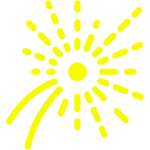 Spain
Saturday, August 17
Pirotecnia Zaragozana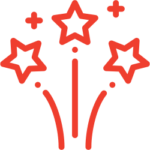 China
Tuesday, August 20
Liuyang Jintan Fireworks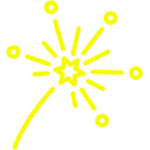 Canada
Thursday, August 22
Archangel Fireworks Inc.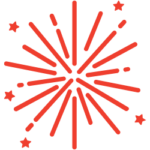 Finale
Saturday, August 24
Sirius Pyrotechnics