The International Fireworks illuminate the sky with a colliding orchestra of light and sound. 2022 features presentations produced by world-class pyro musical artists, including 2021 Champion India, first time entrant Austria, and returning countries France and Germany; plus GlobalFest's own spectacular Finale presentation by Canada's Archangel Fireworks.
Each night of fireworks by the presenting country has adjudicators looking for several things:
The quality of the display
Originality of the artistic concept: the choice of music and staging
Brilliance and richness of colours used
50% of the music used is native to the presenting country
Synchronization: the precision of the marriage between music, sound effects, and fireworks
Scope of the work
The result of these artistic requirements are presentations that cannot be seen anywhere else in the world, making each night of the International Fireworks a world premier presentation.
The lake at Elliston Park adds a special dimension to the festival – the reflections in the water add a fluid, shimmering mirror of the show taking place above. It is the designer's hope that the audience will lose themselves in the colours and rhythms of the display, while simultaneously being mesmerized by the cadence of the explosions and glittering forms.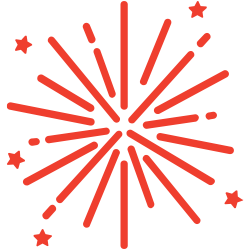 CHINA
THURSDAY, AUGUST 19
Title Of Show: Summer of Passion 
Designer(s): Yongjun Peng, Liuyang Jinyi Fireworks Co., Ltd 
Description:
Liuyang JinYi Fireworks Co., Ltd is located in the world fireworks capital–Liuyang city, Hunan Province. It is a professional fireworks company that concentrates on fireworks production, fireworks sales and fireworks displays. Jinyi has the Grade A fireworks display qualification, has planned and implemented a lot of large-scale, influential fireworks shows at home and abroad since its establishment. This fireworks display is mainly red, green, silver and brocade, bringing the audience a feeling of freshness, purity and lightness, and injecting a refreshing feeling into the scorching summer. 
Musical Program:
Song Title
Album/Artist
1.

Win the World

Heroes of Thunder (Puppet Show Interlude)

2.

Feeling Good

Escala

3.

Red in the East

Red in the East Chorus

4.

With an Orchid

Yanni

5.

Electric Romeo

Immediate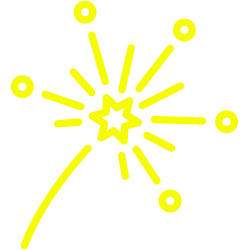 INDIA
SATURDAY, AUGUST 21
Title of show: Team India's journey through various popular music genres
Designer(s): Azan Morani, Amir Morani Fireworks LLP (AMFW)
Description:
Team India's performance will start using the legendary A.R. Rahman's Maa Tujhe Salam, "saluting the motherland" complimenting the track with fireworks in Indian colours. The performance then continues on its pyro-musical journey using songs by India's top artists sprinkled in with top artists from around the world to entertain folks of all backgrounds and origins. 8 out of 12 songs used will be from Indian artists. Our track selection comprises of a selection of upbeat, dance and soulful music suited for all attendees. We hope to keep people grooving to the beat and jumping out of their seats throughout the performance. This is our second international competition in Canada and we hope to keep coming back!  
Musical Program:
Song Title
Album/Artist
1.

Maa Tujhe Salam

A.R. Rahman

2.

Maine Tujhko Dekha

Neeraj Shridhar, Sukriti Kakar, Amaal Malik

3.

Blinding Lights

The Weeknd

4.

Don't Start Now

Dua Lipa

5.

Muqabala Muqabala

Mano, Swarnalatha

6.

Jalebi Baby

Tesher, Jason Derulo

7.

Dil Se Re

A.R. Rahman, Anuradha, Anupama

8.

O Sanam

Lucky Ali

9.

Urvashi

Yo Yo Honey Singh

10.

The Business

Tiesto

7.

Aahun Aahun

Neeraj Shridhar, Master Saleem, Suzanne D'Mello

7.

Channa Mereya

Pritam, Arijit Singh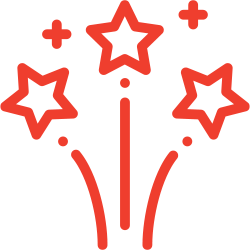 JAPAN
TUESDAY, AUGUST 24
Title of Show: Escape from the Plague
Designer(s): Takanori Suda, Akariya Fireworks
Description:
In the name of equality, AKARIYA FIREWORKS lights up the beautiful night sky laid above us. Repeatedly, conflicts occur over borders around the world. Fireworks are the maximum cosmic entertainment, which illuminates the borderless night sky. Since ancient times, fireworks have been carrying people's wishes and lifting spirits in Japan. Not for destruction, but for happiness, fireworks make people smile. We deliver hopes and wishes for peace by igniting fireworks that bloom in the night sky.
Musical Program:
Song Title
Album/Artist
1.

Buzoku

Rising / Drum Taao

2.

Tokyo VICTORY, Umino Oh, Yeah!!

Southern All-Stars

3.

Hero

Finally / Namie Amuro

4.

Kikusaki

The Yoshida Brothers

5.

Kyu Sakamoto

Sukiyaki

6.

Gurenge

LEO-NiNE / Lisa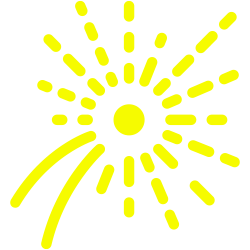 PHILIPPINES
THURSDAY, AUGUST 26
Title of Show: A Lorica (Our Fight Song)
Designer(s): Robert Basihan, Blue Peacock Fireworks
Description:
The Team Philippines show is a tribute to all the victims and survivors of COVID-19 and our real heroes – front-line workers. The show is a storytelling of what may have transpired since day one and made the world stand still in the grim reality and the misery on how to fight the vicious onslaught of the Pandemic. During our stay at home and being locked down, many of us found ways to entertain ourselves to eliminate boredom and depression. Songs like Michael Jackson's Smooth Criminal describes the virus like a smooth criminal and Poker Face by Lady Gaga represents when we are wearing our masks. We found ourselves singing and dancing to popular music and a birth of entertainment that kept our hopes alive this last year solidified how strong we are and we made "our fight songs." 
Musical Program:
Song Title
Album/Artist
1.

Smooth Criminal

Michael Jackson

2.

Poker Face (Space cowboy)

Lady Gaga

3.

Atay ka Kobed

Kitao Tao Tribes

4.

Paint It Black

Ciara

5.

Isang Tagay

Quest (Ginebra Theme)

6.

Babangon at Susulong Tayo

(Nescafe PH Theme)

7.

With a Smile

Eraser Head

8.

Isang Mundo

Isang Awit Pagibig, Leah Navarro

9.

Fight Song

Rachel Platten

10.

Show Must Go On

Queen
[/fusion_table]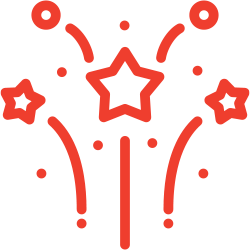 FINALE
SATURDAY, AUGUST 28
Title of Show: Spirit of the Nation
Designer(s): Kelly Guille, Archangel Fireworks Inc.
Description:
Canada has a rich history influenced by many diverse cultures and heritages.  Our country's Indigenous Peoples have been through many trials that have challenged the survival of their  ways of life and indeed their history. Healing comes from removing the threat, hearing the pain and admitting we can do better. Let's listen to the peoples voices, use our voices to support and honour them, and all become part of the solution by remembering the history ofall Canadians, and join together becoming the "Spirit of the Nation". 
In 1988, Archangel Fireworks entered the industry by distributing family fireworks to Manitoba retailers. After establishing a network throughout the province, the company began producing a limited number of professional displays. As experience grew and a client base was broadened, the number of these displays increased. At this time, Archangel Fireworks also began to produce special effects for the film industry as well as theatrical and concert pyrotechnics. Steady growth was realized due to the company's willingness to explore new ideas while continuing to draw on time-tested methods of the past. In 2004, Archangel Fireworks Inc. opened the doors of a new centrally located facility in Winnipeg, Manitoba. This facility includes a storefront which provides a means to serve as the province's only year-round family fireworks retailer. A willingness to adapt and a drive to excel, in all areas of entertainment explosives, have been key to the success of Archangel Fireworks Inc.
In 2004, Archangel Fireworks Inc. opened the doors of a new, centrally-located facility at 104 Pembina Highway in Winnipeg, Manitoba, which serves as a year-round outlet for family fireworks sales. Archangel boasts a diverse line of family fireworks, all of which are handpicked for quality. When new items are added to the line, they must pass an evaluation by the staff who are all federally licensed fireworks supervisors.
In 2010, Archangel started branching out into the Western market, providing displays for Canada Day celebrations and private events in Vancouver and the surrounding area. In 2018, Archangel Fireworks Inc. proudly acquired Ruggieri Fireworks & Special Effects in Regina, Saskatchewan. Along with this acquisition came a team of experienced technicians and client base.
Musical Program:
Song Title
Album/Artist
1.

Electric Pow Wow Drum

A Tribe Called Red

2.

Native

Mariam

3.

Uja

Tanya Tagaq

4.

Warpath

Drezus

5.

Lost My Soul

Sister Says

6.

Nobody Knows

Iskwé

7.

Sing Our Own Song

Buffy Sainte-Marie

8.

Indomitable

DJ Shub
INTERNATIONAL FIREWORKS FESTIVAL