YOUTH LEADERS OF TOMORROW
GlobalFest's Youth Leaders of Tomorrow (YLOT) program allows young professionals to access an environment where they can be actively trained by senior staff in the complexities and intricacies of event production and gain the competencies needed to compete in today's work force.
Affectionately known as the YLOTs, students from various higher education specialties come together to help make GlobalFest a success. These students are involved in virtually every aspect of the Festival, from production, marketing, programming, to procurement, client services, volunteer recruitment and training, as well as event coordination.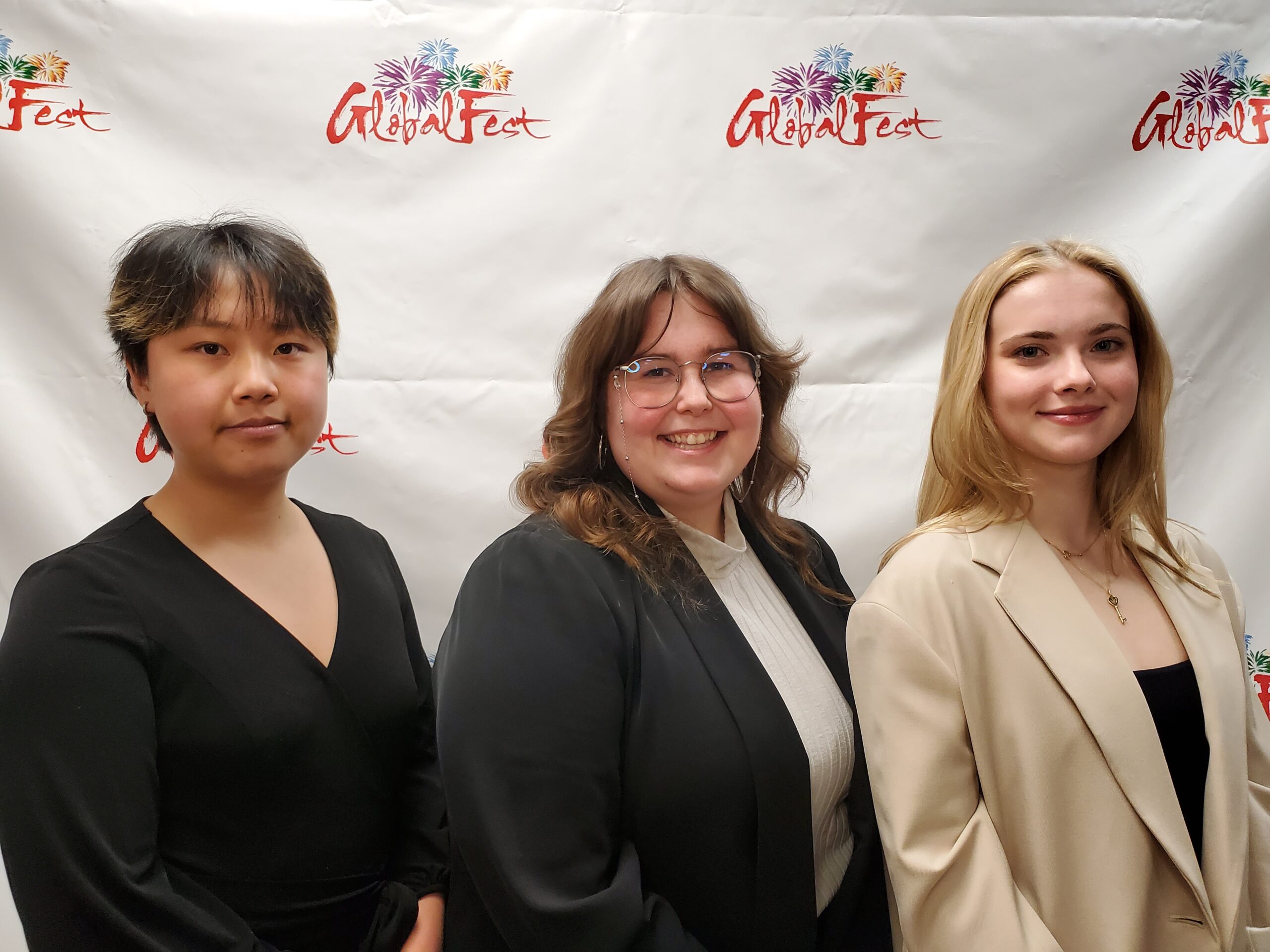 Left to Right: Cheery Wang (Administrative Coordinator), Kendra Vanwijk (Programs & Marketing Coordinator), Cydney Jackson (Volunteer Coordinator)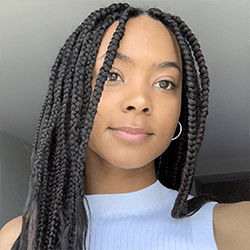 Tyjana Connolly
(Volunteer Coordinator, 2021)
Tyjana is currently working as an Organizer for the Public Service Alliance of Canada, supporting unionizing and worker's rights advocacy and education through outreach and events. She is also co-founder of Black Eco Bloom Sustainable Development Organization that focuses on bringing diversity into the environmental sector and building resilience in Black communities.
"Being an intern for GlobalFest was a really important experience for me because it helped find my passion for community development and outreach."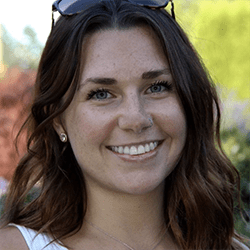 Kendall Showers
(Administration & Programming Coordinator, 2020)
Kendall is the Coordinator of Development and Communication at Junior Achievement Southern Alberta – a youth education organization focusing on entrepreneurship, financial literacy and work readiness skills.
"I had a great experience working at GlobalFest and planning their annual golf tournament. I couldn't have asked for a better opportunity for more hands-on experience in event planning and coordination."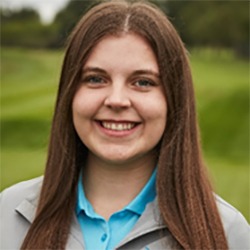 Emily Lund
(Volunteer Coordinator, 2020)
Emily is currently a Game Night Assistant for Calgary Sports and Entertainment Corporation, working for the premium and group sales department to prepare, host, and manage corporate experiences during Calgary Flames games. She also works with Calgary Flames alumni to enhance these experiences and carry out suite visits. Emily is pursuing an MBA/MS in Sports and Entertainment Management at the University of South Florida this fall.
"Through working in the supportive environment of GlobalFest, I gained applicable skills of flexibility, creative problem solving, and event management that have helped me considerably as I began my professional career."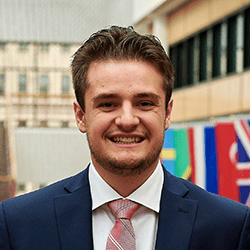 Colton Cuckow
(Administrative Coordinator, 2018)
Colton is a Transformation Strategy Consultant, working with clients across Canada in a variety of sectors including oil and gas, power and utilities, non-profits, and healthcare. His daily tasks are incredibly variable – one week he is conducting in-depth research on how organizations in a variety of sectors redefine their data and analytics strategy, the next Colton is tasked with designing a framework for a client to prioritize their strategic initiatives. It's a fast paced career that's constantly evolving.
"Working with GlobalFest set me up for my career in ways I didn't expect. In the non-profit space must constantly adapt to new challenges on tight deadlines with a lean team – which is exactly what I do in my career now. I would never discount the experience I received working for GlobalFest as I constantly leverage the transferable skills I received during my internship experience in my current role."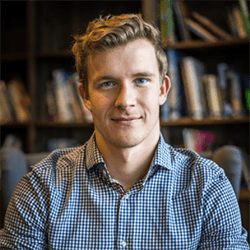 Chris Erickson
(Marketing Coordinator, 2013)
Chris is currently working at a marketing agency called Thrive Digital in Vancouver as a Performance Strategist. He leads a team of three performance marketers and analysts to help clients across many different industries scale revenue and ROI through data driven marketing strategies.
"I was the Marketing and Communications Coordinator in 2013 and couldn't have asked for a better first internship opportunity. I learned so much in those 4 months and gained relationships that last for years.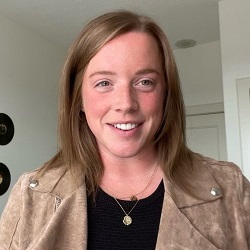 Annelise Milliken
(Volunteer Coordinator, 2013)
Annelise recently changed roles to the Senior Manager, Community Initiatives & Partnerships at the Alberta Children's Hospital Foundation, currently leading the corporate and retail Children's Miracle Network portfolio within the Canadian market. Previously she worked at the Calgary Flames Foundation, developing the charitable arms of the Calgary Sports and Entertainment Corp, working on fundraising initiatives to signature events and overseeing the creation of amateur sports programming throughout southern Alberta.
"It was an unforgettable summer work experience. Being the volunteer coordinator gave me exposure to every angle of the event and set me up with a skill set I never knew I needed. I was pushed far beyond my comfort zone in the best way possible giving me the opportunity to lead an enormous workforce on a daily basis. Truly an exceptional experience that left me with lifelong friendships!"