YOUTH LEADERS OF TOMORROW
GlobalFest's YLOT program allows young professionals to access an environment where they can be actively trained by senior staff in the complexities and intricacies of event production and gain the competencies needed to compete in today's work force.
Affectionately known as the Y-LOTs, students from various backgrounds of education come together to help make GlobalFest a success. These students are involved in virtually every aspect of the Festival, from production, marketing, programming, to procurement, client services, volunteer recruitment and training, as well as event coordination.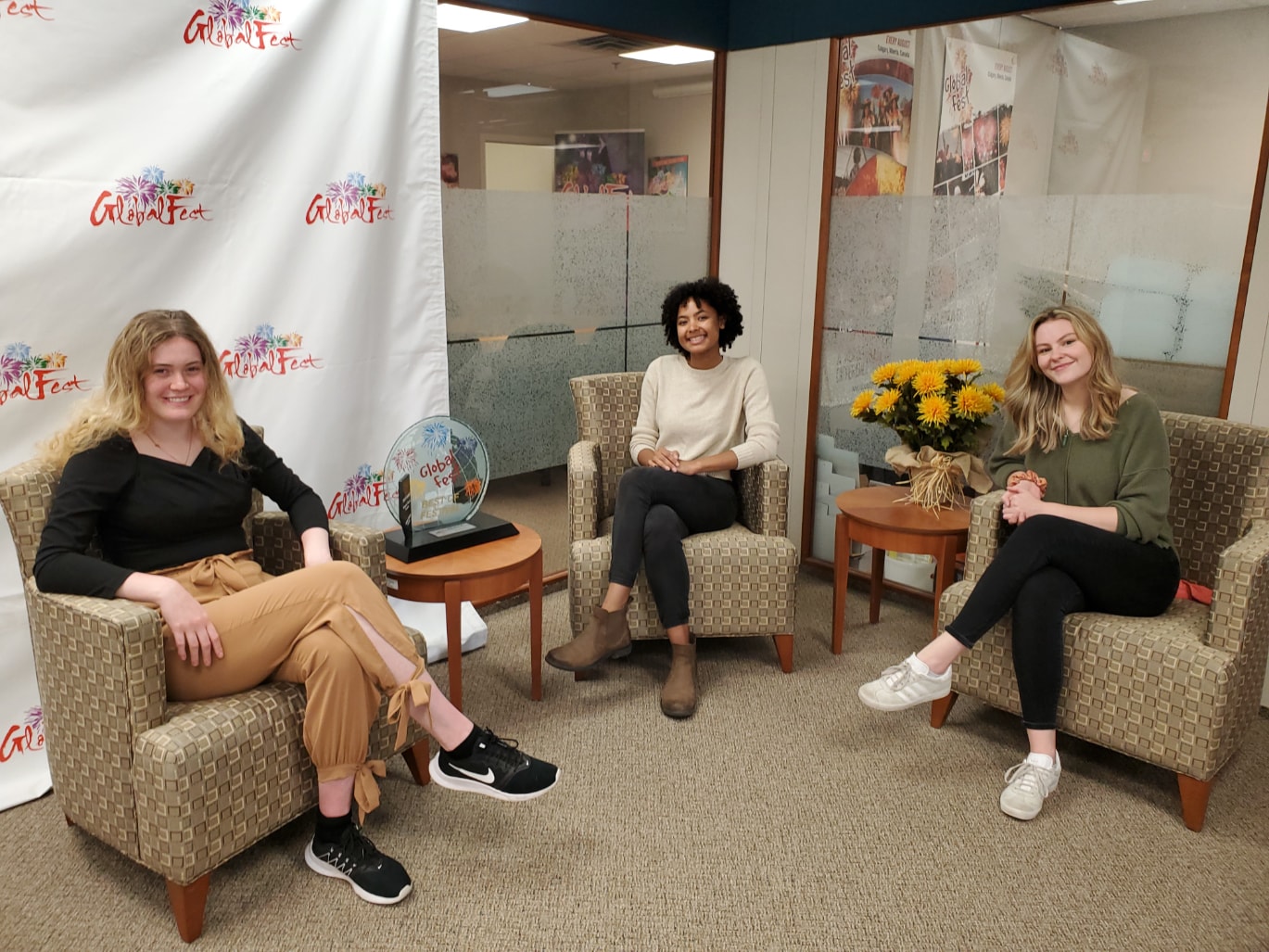 Left to Right: Jenna Dudar, Tyjana Connolly, Mackenzie Mason