The OneWorld Festival presented by TD encompasses all the cultural programming that happens at GlobalFest in Elliston Park before the sun goes down and the International Fireworks Festival begins. The food, the music and dance, the Tipi Village and the pavilions.
A delicious selection of over 25 food trucks and international food booths will tempt everyone's taste buds while with a culinary tour of the world, plus we are again planning for the whole park to be been licensed to allow guests over the age of 18 to enjoy alcoholic beverages wherever they are seated.
We are very excited to announce that in addition to over 20 cultural pavilions – children's programming, community activation spaces and night market provide plenty of interesting things for everyone to experience, soon as gates open!
Elliston Park gates opens at 6:00 pm, so come early and take in the sights, sounds, smells, and tastes that OneWorld has to offer. Calgary's cultural communities will showcase their heritage dress, cultural music and incredible performances on two stages in the park.
Follow the links below for more information on the different activities around the festival site:
Citizenship Ceremony
For the past 12 years GlobalFest, in partnership with Citizenship and Immigration Canada, has held a citizenship ceremony onsite at Elliston Park during the OneWorld Festival and the International Fireworks Festival. The citizenship ceremony has become an important element of our programming, and has been on hiatus since 2019.
We are so excited to announced the Citizenship Ceremony returns to the Air Canada Stage, the epicentre of multicultural activity and celebration at GlobalFest, 7pm on Tuesday 22 August.
Passport Pursuit!
Celebrate a world of difference and win! The popular Passport Pursuit contest allows contestants can enter two ways – Classic and Virtual. Travel the world without leaving the city! Come explore all that the OneWorld Festival has to offer with an educational and exciting game.
Get a head start and download the ClueSolvers app now – available on Apple and Android.
Put on your walking shoes because you're about to embark on an epic multicultural adventure! Get the most out of your GlobalFest experience – answer region-specific trivia questions in your Passport for a chance to win big, all you have to do is take a tour around Elliston Park!
How do I play?
Download the Clue Solvers app in advance, or pick up your Passport as you enter the park.
Visit as many Cultural Pavilions as your travel-bug heart desires!
Ask the Pavilion Ambassadors the questions that correspond to their regions.
Record your answers in the app or receive your stamps from the awesome Ambassadors.
After your wanderlust has subsided, the app will automatically enter you into the draw or you can submit your stamped Passport into the ballot box as you exit the park.
Your name will be entered in a draw to win one of the two major prizes. *Prize categories are divided based on the number of Pavilions visited. The more Pavilions you explore, the bigger the prize!
First prize is two return airfare tickets for two anywhere in the world that Air Canada flies!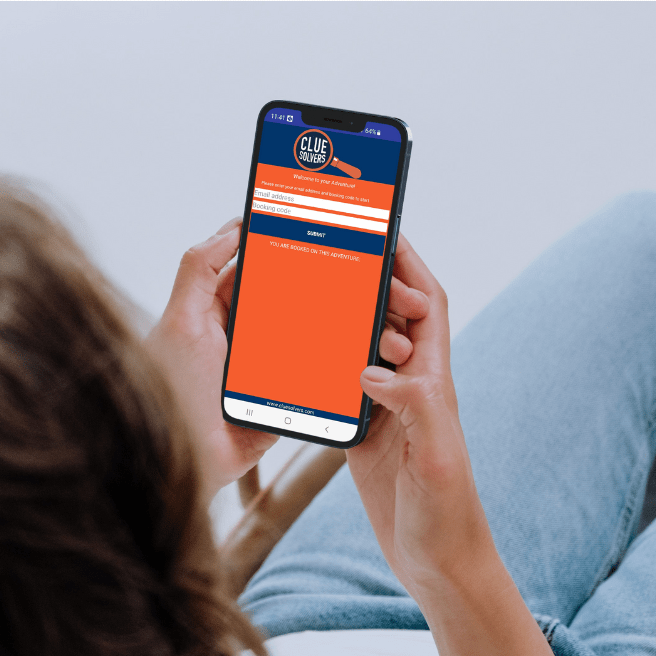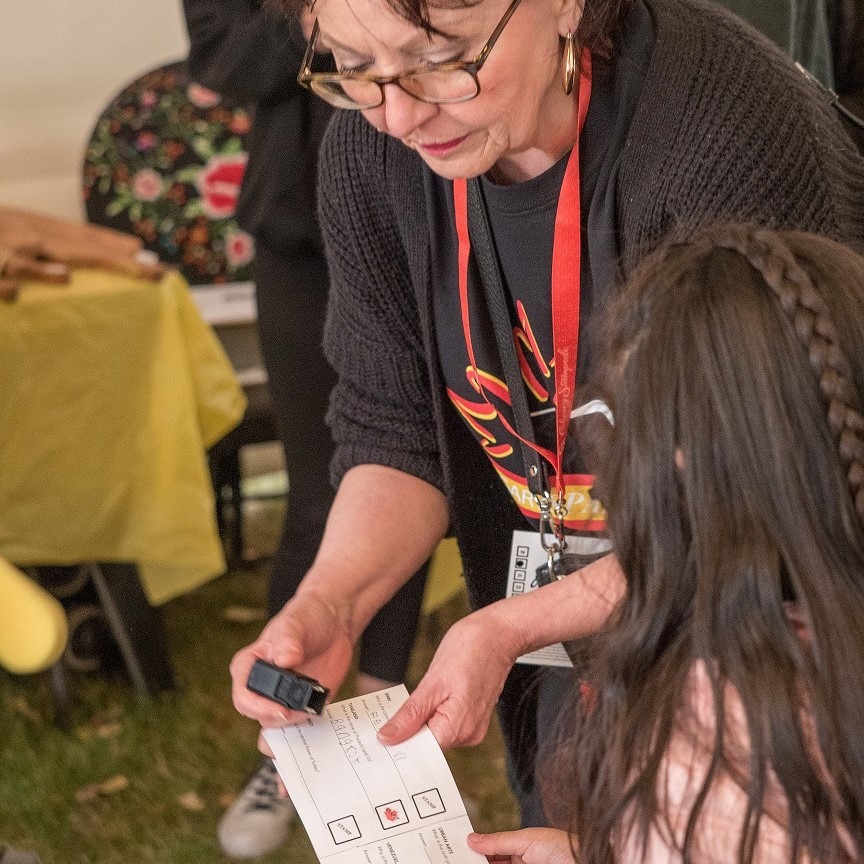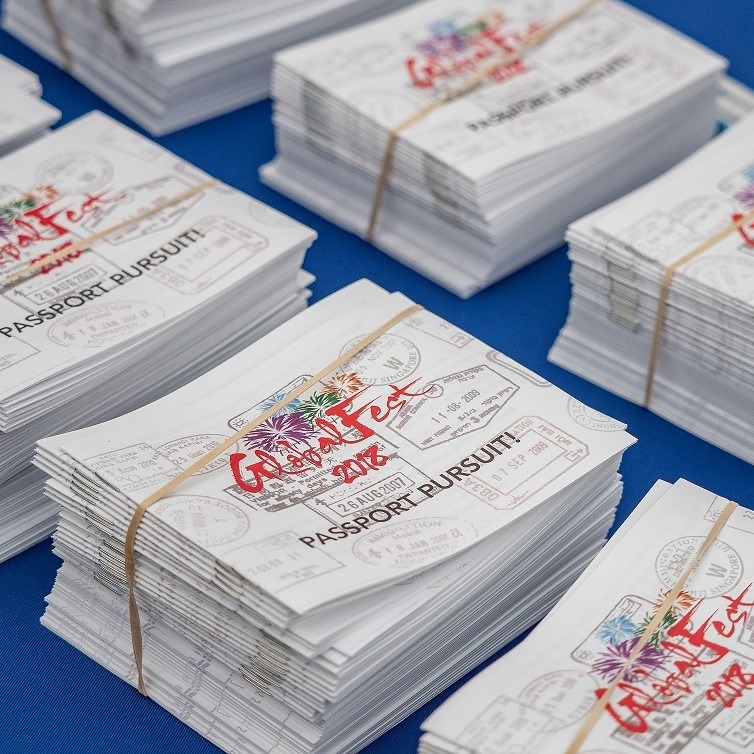 Food
Concessions, International Food Booths & Trucks
Ami Tea
Arepas Ranch
Authentic Churros
Canadian Bear Balls
Caribbean Food Booth
Empanada Queen
Family Squeezed Lemonade
Greta Food Truck
Il Forno Vagabondo – Wood Fired Pizza
Indonesian Kitchen
Lil' Orbits Mini Donuts
Market Food Truck
Mr. Street Taste
Shahba Shawarma
Sooo Yum Ehhh
Sugar Creek Kettle Corn
Taiko Taco
The Blues Delight
The Dumpling Hero
The Nut Man Company
Uzu Ice Cream
Vasilis
Wannawafel Red Deer
THE PEOPLE'S CHOICE – BEST OF THE FEST – IS BACK!
Download the DishHub app to explore the menus of all the food trucks that will be at GlobalFest, share pictures of  your favourite dished, then vote on your favourite food truck and be in the draw to win great prizes!
Cultural Pavilions
Africa
Pavilion Coordinators: Cheikh Wade & Ndeye Mbow
Welcome to Africa! Once again, it's time to celebrate!
Come explore and share the diversity of the African culture. Our pavilion will showcase traditional African art, crafts and information about different countries in Africa. The theme of our pavilion this year is the "History of the Djembe Drum," so please visit us to learn more!
Venez découvrir la diversité de la culture africaine. Notre pavillon expose des objets d'art provenant de différents pays en Afrique. Notre thème sera l'histoire du Djembe et sa place dans la culture Africaine. Un instrument de musique qu'on trouve dans plusieurs pays en Afrique.
Azerbaijan
Pavilion Coordinator: Irada Shamilova
Azerbaijanis began immigrating to Canada in the 1980s. Being rich in Oil and Gas, Azerbaijan attracted lots of foreign investments after the collapse of the Soviet Union and developed a strong pool of highly educated Oil and Gas professionals. Therefore many Azerbaijanis immigrating to Canada don't think twice when choosing Alberta as their new home. 
Azerbaijan has quite a unique geographic landscape. 9 out of 11 existing climatic zones can be found here making tourism one of the fastest-growing industries in the country. 
Azerbaijan is also known as Land of Fire thanks to the naturally occurring eternal flames spread across the mountains. Fun fact: this holy fire has burned since ancient times and no rain, snow or wind ever managed to stop it. 
Azerbaijan is situated right between Europe and Asia on the shores of the Caspian Sea, that locals call Hazar. The Silk Road historically passed through parts of Azerbaijan. All these factors helped nurture multiculturalism, making ethnic and religious diversity a matter of pride for Azerbaijan and its people. You can find a church, a mosque and a synagogue all within a few blocks from each other here. Many Azerbaijani immigrants choose Canada for that same reason. Canadian Azerbaijanis highly appreciate all the support and opportunity to pass their vibrant traditions, dances, culture and one of a kind, absolutely delicious cuisine on to the next generation here in Canada. 
Bangladesh

Pavilion Coordinator: Mahbub Alam & Nasreen Akther
"Shagotomo" (Welcome) to Bangladesh Pavilion.
Bangladesh (Bangla + desh) has its own meaning. "Bangla" (/Bengali) is the language and "Desh" means country. The country's official language is Bengali, which is one of the most spoken languages and is ranked sixth in the world. Currently, Bangladesh has a population of nearly 160 million.  Located in South Asia, Bangladesh has a coastline along the Bay of Bengal to the south, and is bordered by India on the north, west and east, as well as Burma (Myanmar) on the southeast.  The history of Bangladesh has shaped the cultural beliefs, values, and traditions. From the historic ethno-linguistic region of Bengal from many centuries ago, to the country's independence achieved in 1971, Bangladesh's deep-rooted heritage continues to shape the country's identity today. The cultural diversity is reflected in the literature, music, dance, architecture, and costumes.
Bangladesh (People's Republic of Bangladesh) is well known for its rich history, unique tradition, diverge cultural heritage, beautiful landscape and most importantly, its people. The people in Bangladesh are historically known for their hospitality and welcoming attitude towards guests.
Redoyea Bangladesh Cultural Association of Calgary has been proud to represent Bangladesh for many years at Calgary's GlobalFest.  Please visit our pavilion and immerse yourself in the rich Bangladeshi culture featuring arts and crafts, while learning about the history of Bangladesh.
Blackfoot Crossing Historical Park
Pavilion Coordinator –Shannon Bear
Chief Ambassador – Waylon and Eileen Black
Welcome to the Blackfoot Crossing Historical Park Pavilion, a captivating display where the rich history and vibrant culture of the Blackfoot people come to life. Nestled amidst the breathtaking landscapes of our Traditional Territory, what is now know as Alberta, Canada. Our museum, an architectural marvel serves as a gateway to the past, inviting visitors to embark on an immersive journey of discovery and enlightenment.
Shedding light on the struggles, triumphs, and resilience of the Blackfoot Nation. The Historical Park serves as a bridge between generations, honoring the past while igniting a spark of curiosity and understanding in visitors of all ages.
Beyond its role as an educational hub, the Blackfoot Crossing Historical Park also serves as a vibrant gathering place for community events, cultural celebrations, and artistic performances. The spacious interior, adorned with traditional artwork and decorative elements, sets the stage for immersive experiences that showcase the vibrancy and dynamism of Blackfoot culture. Whether it's witnessing captivating dance performances, attending storytelling sessions, or participating in hands-on workshops, visitors are encouraged to become active participants in the preservation and celebration of this extraordinary heritage.
The Blackfoot Crossing Historical Park stands as a testament to the enduring legacy of the Blackfoot people. It serves as a beacon of education, enlightenment, and celebration, inviting visitors from around the world to embark on a transformative journey of discovery and connection.
Brasil
Pavilion Coordinators: Elisia Teixeira, Glauber, Monica, and Lia
Visit our Pavilion and immerse yourself into the rich Brazilian Culture with arts, crafts, artifacts, and information about the different regions of Brazil. You will also have the opportunity to speak with native Brazilians living in Calgary and learn about activities offered by the Brazilian Association throughout the year, such as Carnaval, Festa Junina, BrazilFest and Reveillon. Don't forget to try on traditional Brazilian costumes for a memorable picture!
China
Pavilion Coordinator: David Curtis Wright
The Northwestern China Community Association of Alberta presents Summer Splendor: traditional Chinese apparel, Chinese calligraphy, and the art of Chinese tea.
Come to GlobalFest 2023, get a name for yourself in Chinese, learn about the invention of fireworks in China, enjoy the visual spectacle of traditional Chinese apparel, take in a demonstration of the exquisite art of Chinese tea…and more!
Our booth has on hand a very accomplished Chinese artist who will, free of charge, select a Chinese name for interested people and then write it out in fine Chinese calligraphy, with a traditional brush, and on traditional calligraphy paper. What a unique souvenir for GlobalFest 2023 in Calgary!
Everyone knows intuitively that fireworks originated in China, but do they know some of the details of the story? At our pavilion we will have a brief video on the Chinese invention of fireworks, narrated by David Curtis Wright, a professor of Chinese history at the University of Calgary. Professor Wright will also be at the booth to answer questions about fireworks in Chinese history.
We will also have on hand experts in traditional Chinese apparel, Chinese tea, and other good things. Come pay our pavilion a visit!
Hungary
Pavilion Coordinator: Amanda Anstett
Welcome to the Hungarian pavilion at GlobalFest – our community is thrilled to share our rich culture with you for the second year in a row! Hungarian culture is ripe with beautiful folk art, costumes, music, dance, and of course, deliciously hearty food! Stop by our booth and meet members of the community who immigrated from Hungary during the revolution, as well as their children and other family members who have lived here their whole lives, but have managed to keep the tie to their roots and culture strong in Canada. Our group is excited to also have the opportunity to share our love of traditional folk dances with you, so be sure to look out for us on the stage!
India
Pavilion Coordinator: Niyanta Kotecha
India's astounding diversity of religions, languages, and cultures is unique and unparalleled. The society is a vast subcontinent, varied and complex in its rich heritage, and is among the oldest in the world. This year our pavilion will consist of an excellent collection of Indian handicrafts, artefacts and jewelry as well as Henna/Mehendi painting. Henna/Mehendi is a form of body art from Ancient India, in which decorative designs are created on a person's body, using a paste, created from the powdered dry leaves of the henna plant (Lawsonia inermis), this is believed to bring good luck to the person wearing the Henna. This year we will also be showcasing both traditional and modern Indian culture in the form of 3 different dance performances by our very talented artists of varying age groups. These dances will reflect India's vastly diverse culture of different states. The costumes of all the dancers will be a glamorous display of Indian ethnic wear.
Indonesia
Pavilion Coordinator: Julia Sugityo
The Indonesia Pavilion is the home of diversity. It will give you an opportunity to get familiar with Indonesia's natural wonders and learn about traditional clothes from various regions in Indonesia, arts and local crafts.  A great opportunity for you to capture your memory with the Hanoman, the white monkey masked figure from Bali Island, and experience Indonesian traditional family-friendly competitions for kids and families.
Japan
Pavilion Coordinator: Tomo Honda
Whether you are gearing up for visiting Japan as the border closures ease, or just want to get to know a little more about the nation, stop by the Japan pavilion's booth for information and cultural displays by the Consulate-General of Japan in Calgary and Calgary Japanese Community Association.  Be captivated by a photo exhibition from the Japan Photo Contest, including details on how to enter the next one! You will also be able to find information on the Japan Exchange and Teaching (JET) Programme, or options for how to study in Japan with a MEXT scholarship. You will also have an opportunity to speak with students from Japan to lean about local cities in Japan and might find your gem in the mini Japanese market!
Pakistan
Pavilion Coordinators: Fouzia Ali & Zia-Ul-Haq
Assalamu Alaikum (Kush Amdead) means welcome to the Pakistan Pavilion.
Stretching from the mighty Himalayas in the north to the vast Arabian Sea, Pakistan truly is a gateway between continents, cultures, civilizations and history. The Pakistan Canadian Association of Calgary has worked hard to preserve and promote this culture within Canada. Pakistani immigrants have been making Alberta their home for over 50 years. Visiting the Pakistan Pavilion reveals a rich tapestry of languages, customs and traditions. Come and see some of the world's most beautiful cultural artifacts including clothing, jewelry, handicrafts, embroidered shawls and henna tattoos. We promise that a visit to the Pakistan Pavilion will feel as though the silk and spice trading routes of the ancient past have found their way to Calgary!
Philippines
Pavilion Coordinator: Marietta Pangan
Mabuhay!
The Republic of the Philippines, also known as the Pearl of the Orient Seas," is a tropical paradise of 7,641 islands. His archipelagic state is categorized under three main geographical divisions: Luzon, Visayas, Mindanao, together with 11 other major islands. The Philippines is located on the southeastern rim of Asia. historians believe this moniker was popularized by the national hero, Dr. Jose P. Rizal, who used the phrase in his poem, "Mi Ultimo Adios." Some say it is because of its rich natural resources; some say it's because of being a significant producer of the country's national, rare natural gem, the  Golden South Sea Pearl,
We are excited to showcase in our pavilion  2 two significant themes: Education and Christmas.
Filipinos regard the value of a Good Education in society as the possible ladder for social worthiness and success. Filipinos, on the other hand, celebrate Christmas the most joyous and the longest, being the earliest  (September 1st) and the latest (January 5th) Feast of the three kings.
The Filipinos' diverse culture and rich traditions will be showcased through fruit carving demonstrations and cultural performances by Chef  Artist Fercibal Brown  Noel Camacho,  M2ZFusion, Maharlika Divas, Nina Mabugat, Allysha Nolasco, Jhanna Mariel Villanueva at the different stages at GlobalFest. 
At the Philippine Food Kiosk, Fantasy Donuts and Pretzels, Mia's Lechon, and DAS will serve authentic Filipino cuisine.
The Philippine Cultural Pavilion and Ethnic Food Kiosk are presented, organized, and coordinated by the Diaryo Alberta Society.
Slovenia
Pavilion Coordinator: Steven Terenta & Dave Langerholz
Dober dan! "Good Day!"
Welcome to Slovenia. You can't spell Slovenia without love. We at the Slovensko Kanadsko Društvo – Calgary, (Slovenian Canadian Club of Calgary), are excited to participate in our first Globalfest. We would like to take you on a journey to this South Central European country of just over 2 million people. From the majestic Alps to the warm Adriatic Sea, forest, caves and plains, Slovenia and their people have much to offer. Come join Slovenian – Canadians and explore all your senses with us!
Thailand
Pavilion Coordinators: Pana Verhaest
Thailand is a kingdom of wonder, filled with spectacular natural, cultural, and historical attractions. Thailand has a rich cultural heritage and diverse landscapes of great natural beauty featuring Buddhist temples, exotic wildlife, and spectacular islands and beaches. Along with a fascinating history and a unique culture that includes delectable Thai food and massage, Thailand features a modern capital city, and friendly people who epitomize Thailand's "land of smiles" reputation.
Visit our Pavilion to see the beautiful scenery of the five regions of Thailand and come out to watch our classical Thai Dance performances nightly on the GlobalFest stages.
Pavilion Coordinator: Noi Albers
The Alberta Thai-Canadian Association (Calgary), (ATCA), was formed in 2002 to promote friendship and good understanding between Thai's and Canadians, to maintain and promote the cultural heritage of Thailand and to provide opportunities for social activities for its' members.
Thailand is predominantly the Buddhist Kingdom in Southeast Asia. It has an area about the same as Alberta but a population of 70 million. Thailand shares borders with Myanmar to the west and north, Laos to the north-east, Kampuchea to the east, and Malaysia to the south. Thailand lies within the humid tropics and remains hot throughout the year. Average temperatures are about 29 °C. There are three seasons: the cool season (November to
March), the hot season (April to May), and the rainy season (June to October). Thailand is filled with spectacular natural, cultural, and historical attractions and has a rich cultural heritage and diverse landscapes of great natural beauty featuring Buddhist temples, exotic wildlife, and spectacular islands and beaches. Along with a fascinating history and a unique culture that includes delectable Thai food and massage, Thailand features a modern capital city, and friendly people who epitomize Thailand's "land of smiles" reputation.
Dance is Thailand's main dramatic art form and can be divided into two major categories: high art (classical dance) and low art (folk dance). The ATCA sponsors its' own Thai Dance group comprised of members volunteering their time to learn and perform classical and folk dances. The beautiful girls dance barefoot with great smiles, and graceful and delicate movements in their elaborate costumes. The dances are hypnotic and follow lovely rhythms made from oriental musical instruments. The group has performed at dozens of cultural events over the years including GlobalFest and the Calgary Stampede.
Anyone wishing to find more out about the ATCA can check out our Facebook group "Alberta Thai-Canadian Association (Calgary)".
Turkiye
Pavilion Coordinator: Serhan Tarken & Haslet Pekdemir
​​Welcome to Turkiye! We have officially changed our name with the UN so that future generations will not be confused with the bird, turkey.
Turkiye sits at the crossroads of thousands of years of civilizations. We are surrounded by rich culture and heritage of those who have come and stayed on these vast lands between Europe and Asia. Among the many of wonders of Turkiye, Cappadocia, Ephesus,, Nemrut, Hagia Sophia and Troya stand out as millions of tourists flock to Turkiye to see the sights and the history. What most people take away after they are immersed in the stunning diversity is the warmth and generosity of the people of Turkiye.
We as Turks owe most of the industrialization and the unification to the founder of the Republic of Turkiye to Mustafa Kemal Ataturk. He has often been praised by many countries around the world as a true hero taking a mostly rural illiterate society of many different ethnic groups and defining a country based on values, beliefs and the power of equality. He transformed the alphabet, the calendar and secularized Turkiye into a modern state. Although his brilliant foresight has been tested in the recent decades, most Turks are proud of the leader who we were very fortunate to have had.
Come to the new TURKIYE Pavilion and start a discussion with us and experience the unique cultural and historical significance of our great country.
Görüşmek üzere/Hope to see you.
Venezuela
Pavilion Coordinator: Ernesto Gudino
Welcome to the Venezuelan Pavilion! This year take the opportunity to explore and learn more about our country famed for it's towering peaks, tumbling falls, crystal blue beaches and friendly people. Venezuela is home to some incredible landscapes and a rich and diverse culture. Visit our Pavillion to try on traditional costumes against some of our most stunning backdrops, learn to play traditional kids games, and taste some popular snacks. Attendees will also have the opportunity to speak with members of our Association to learn about our events including the Venezuelan Culture Days in fall.
Ukraine
Pavilion Coordinators: Tetiana and Iryna
Ukraine is the homeland of the brave people, who love their country, respect history and traditions and work hard towards a bright future. 
The best way to get to know a Ukrainian is to visit our Pavilion. We will be happy to meet with you, and share information about our beautiful country with a long history, diverse traditions and customs, and a wonderful language. You will be welcomed and immersed in the traditions of Ukraine through handmade selections of the very best and unique custom pieces of art combined with an atmosphere of fun and festivity.
The hospitality of our volunteers will surely make this a pavilion to remember!
Night Market & Community Activations
Arcane Coda
Army Cadet League of Canada
CJAY 92
DishHub
ClueSolvers
Westland Insurance
TD Bank
Shelter Box
House of Cars
Navy League of Canada
Downhill Karting
CJSW90.9
Virgin 98.5