The OneWorld Festival presented by TD encompasses all the cultural programming that happens at GlobalFest in Elliston Park before the sun goes down and the International Fireworks Festival begins. The food, the music and dance, the Tipi Village and the pavilions.
A delicious selection of over 25 food trucks and international food booths will tempt everyone's taste buds while with a culinary tour of the world, plus we are again planning for the whole park to be been licensed to allow guests over the age of 18 to enjoy alcoholic beverages wherever they are seated.
We are very excited to announce that in addition to 20 cultural pavilions – our community activation spaces and night market will be back in 2022! Plus we are introducing a new entertainment area for all the youngsters (and young at heart) to enjoy.
Elliston Park gates opens at 6:00 pm, so come early and take in the sights, sounds, smells, and tastes that OneWorld has to offer. Calgary's cultural communities will showcase their heritage dress, cultural music and incredible performances on two stages in the park.
Follow the links below for more information on the different activities around the festival site:
Passport Pursuit!
Celebrate a world of difference and win! The popular Passport Pursuit contest is returning for 2022 and for the first time contestants can enter two ways – Classic and Virtual. Travel the world without leaving the city! Come explore all that the OneWorld Festival has to offer with an educational and exciting game.
Get a head start and download the ClueSolvers app now – available on Apple and Android. Sneak a peek at the game early during our mini Pursuit at the GlobalFest Groves event happening June 26 at Trico LivingWell.
Put on your walking shoes because you're about to embark on an epic multicultural adventure! Get the most out of your GlobalFest experience – answer region-specific trivia questions in your Passport for a chance to win big, all you have to do is take a tour around Elliston Park!
How do I play?
Download the Clue Solvers app in advance, or pick up your Passport as you enter the park.
Visit as many Cultural Pavilions as your travel-bug heart desires!
Ask the Pavilion Ambassadors the questions that correspond to their regions.
Record your answers in the app or receive your stamps from the awesome Ambassadors.
After your wanderlust has subsided, the app will automatically enter you into the draw or you can submit your stamped Passport into the ballot box as you exit the park.
Your name will be entered in a draw to win one of the two major prizes. *Prize categories are divided based on the number of Pavilions visited. The more Pavilions you explore, the bigger the prize!
Full prize details coming soon.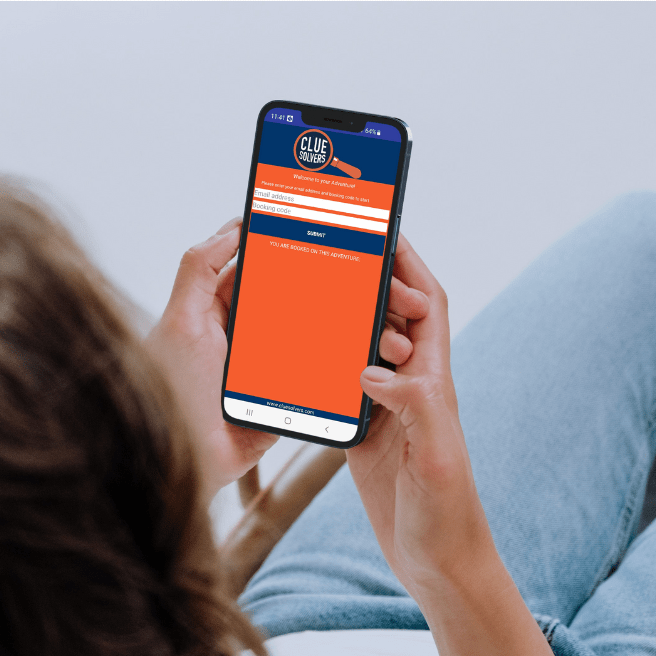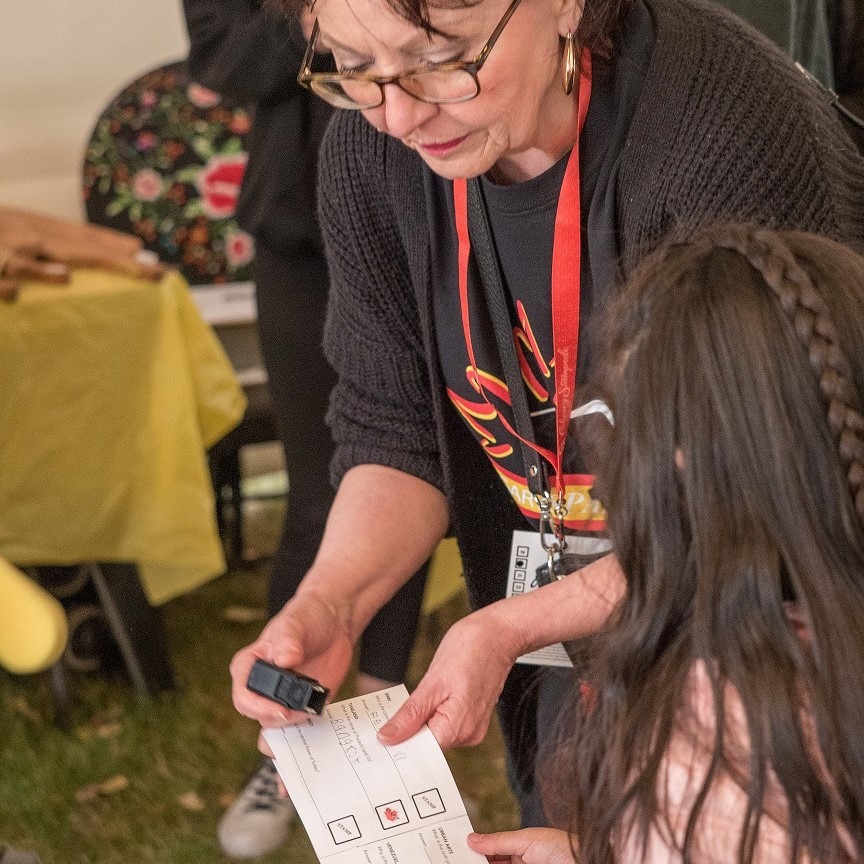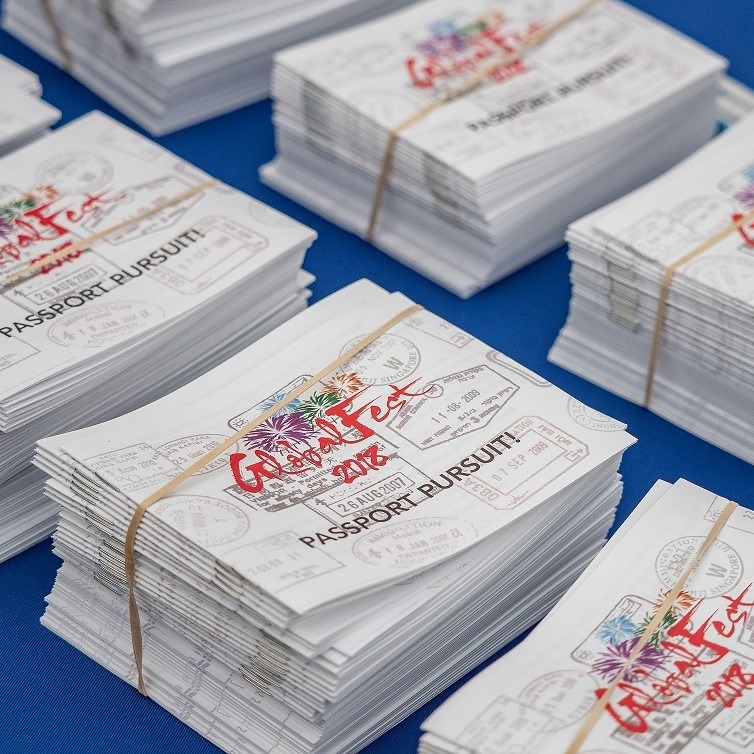 Food
Concessions, International Food Booths & Trucks
Ami Tea
Arepas Ranch
Canadian Bear Balls & Poutinerie
Caribbean (Leroy's Catering)
Corn Roasters Canada
Empanada Queen
Family Squeezed Lemonade
Greta Food Trucks
Il Forno Vagabondo
Indonesian Kitchen
Jane Bond BBQ
Lil' Orbits Mini-Donuts
Philippines Cultural Pavilion
Shahba Shawarma
Sooo Yum Ehhh
Lil' Orbits
Sugar Creek Kettle Corn / Olde Fair Gourmet Popcorn
Taiko Taco
Taste of Vietnam
The Blues Delight
The Dumpling Hero
The Nut Man Company / Bumble Bee Basket Inc
The Pie Guy
Tryzub Ukrainian Kitchen
Uzu Icecream
Wannawafel
Take a peek at the 2021 performance schedule.
For 2022 TD's Village Stage and the large Main Stage will return featuring back-to-back entertainment.
TD South Bowl Stage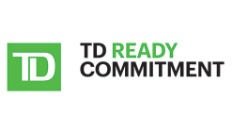 TD Village Stage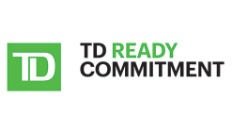 OneWorld Stage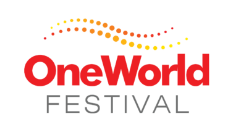 Air Canada Stage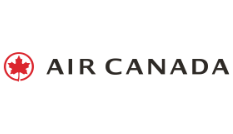 Cultural Pavilions
Africa
Pavilion Coordinators: Cheikh Wade & Ndeye Mbow
Welcome to Africa! Once again, it's time to celebrate!
Come explore and share the diversity of the African culture. Our pavilion will showcase traditional African art, crafts and information about different countries in Africa. The theme of our pavilion this year is the "History of the Djembe Drum," so please visit us to learn more!
Venez découvrir la diversité de la culture africaine. Notre pavillon expose des objets d'art provenant de différents pays en Afrique. Notre thème sera l'histoire du Djembe et sa place dans la culture Africaine. Un instrument de musique qu'on trouve dans plusieurs pays en Afrique.
Azerbaijan
Pavilion Coordinator: Sabina Isgandarova
Alberta Azerbaijani Cultural Society welcomes everyone to experience a cultural journey to Azerbaijan!
Located between the Caucasian mountains and Caspian Sea, Azerbaijan has been a connecting point between the East and West since the times of the Silk Road. Azerbaijan has well preserved ancient traditions of Caucasus. Among these traditions are hospitality, preparation of delicious meals, handmade accessories and beautiful dances. Visit our pavilion to discover our cultural display, view handmade crafts and learn more about Azerbaijan. You will also have an opportunity to enjoy Azerbaijani dances and to sample delicious food from Azerbaijan and nearby regions.
Do you still remember why Azerbaijan is sometimes called "The Land of Fire"? This will be our second year with GlobalFest, and we invite everyone to stop by and learn more about our country and culture.
Bangladesh
Pavilion Coordinator: Nasreen Akther& Mahbub Alam
Ambassador: Ryeen Khondokar
Bangladesh, meaning "Bengal Nation," is a low-lying country formed by the alluvial plain of the Ganges-Brahmaputra river system, the largest delta in the world. Bangladesh, on the northern coast of the Bay of Bengal, is surrounded by India, with a small common border with Myanmar in the southeast. Bangladesh has a rich and diverse cultural history. Its deeply rooted heritage is thoroughly reflected in its architecture, dance, literature, music, painting and clothing. Visit our Pavilion and immerse yourself in the rich Bangladeshi culture featuring arts, crafts and artifacts, as well as information about the different regions of Bangladesh.
Blackfoot Crossing Historical Park
Pavilion Coordinator –Shannon Bear
Chief Ambassador – Waylon and Eileen Black
Welcome to the Blackfoot Crossing Historical Park pavilion! Take the opportunity to learn about Blackfoot culture and history and watch traditional dance and drum performances. Blackfoot Crossing Historical Park is proud to be the First Nations representative at GlobalFest!
The Siksika Nation welcomes you into our traditional territory and into our tipi. Look around our Pavilion and experience the Siksika way of life. Ask us about how we lived in the past and how we live today. Talk to us about our tipi designs, food, powwows or humour and we will do our best to immerse you into Blackfoot Culture!
Brasil
Pavilion Coordinators: Elisia Teixeira and Nina Connors
Visit our Pavilion and immerse yourself into the rich Brazilian Culture with arts, crafts, artifacts, and information about the different regions of Brazil. You will also have the opportunity to speak with native Brazilians living in Calgary and learn about activities offered by the Brazilian Association throughout the year, such as Carnaval, Festa Junina, BrazilFest and Reveillon. Don't forget to try on traditional Brazilian costumes for a memorable picture!
Hungary – New for 2022!
Pavilion Coordinator: Amanda Anstett
Welcome to the very first Hungarian pavilion at GlobalFest – our community is thrilled to share our rich culture with you! Hungarian culture is ripe with beautiful folk art, costumes, music, dance, and of course, deliciously hearty food! Stop by our booth and meet members of the community who immigrated from Hungary during the revolution, as well as their children and other family members who have lived here their whole lives, but have managed to keep the tie to their roots and culture strong in Canada. Our group is excited to also have the opportunity to share our love of traditional folk dances with you, so be sure to look out for us on the stage!
India
Pavilion Coordinator: Niyanta Kotecha
India's astounding diversity of religions, languages, and cultures is unique and unparalleled. The society is a vast subcontinent, varied and complex in its rich heritage, and is among the oldest in the world. This year our pavilion will consist of an excellent collection of Indian handicrafts, artefacts and jewelry as well as Henna/Mehendi painting. Henna/Mehendi is a form of body art from Ancient India, in which decorative designs are created on a person's body, using a paste, created from the powdered dry leaves of the henna plant (Lawsonia inermis), this is believed to bring good luck to the person wearing the Henna. This year we will also be showcasing both traditional and modern Indian culture in the form of 3 different dance performances by our very talented artists of varying age groups. These dances will reflect India's vastly diverse culture of different states. The costumes of all the dancers will be a glamorous display of Indian ethnic wear.
Indonesia – New for 2022!
Information coming soon.
Iran
Pavilion Coordinator: Sara Tokhanbeigi
Ambassador: Deniz Afshari
The Iranian Pavilion is organized by the Persian Gulf Club which is a not for profit Student Union sanctioned club at the University of Calgary. The Iranian pavilion is a platform to introduce GlobalFest attendees to both the traditional and contemporary aspects of Iran. The booth will be decorated with traditional elements as well as photographs depicting modern Iran. The Iranian pavilion will exhibit authentic handcrafted goods and information about the culture, history, geographical and touristic attractions of the country through video, picture and book displays.
Visitors will have a chance to have their names written in Persian calligraphy and to participate in trivia games. Visit our pavilion to discover more.
Japan
Pavilion Coordinator: Tomo Honda
Whether you are gearing up for visiting Japan as the border closures ease, or just want to get to know a little more about the nation, stop by the Japan pavilion's booth for information and cultural displays by the Consulate-General of Japan in Calgary and Calgary Japanese Community Association.  Be captivated by a photo exhibition from the Japan Photo Contest, including details on how to enter the next one! You will also be able to find information on the Japan Exchange and Teaching (JET) Programme, or options for how to study in Japan with a MEXT scholarship. You will also have an opportunity to speak with students from Japan to lean about local cities in Japan and might find your gem in the mini Japanese market!  
Kurdistan
Information coming soon.
Mexico
Pavilion Coordinator: Cynthya Bringas & Elizabeth Godinez
Hola Amigos, come experience the kindness and hospitality of Mexican people!
Mexico is a unique country with endless distinct cultural facets, including its history, art, music, food, nature, and daily modern life. Our pavilion invites you to experience Mexican culture throughout our beautiful displays. On stage, Viva Mexico Dance Company and Viva la Danza group will perform colourful folkloric dances from different regions of Mexico that encompass our wonderful traditions. We invite you to explore the different paths of Mexico. Hasta la vista amigo.
Pakistan
Pavilion Coordinators: Fouzia Ali & Zia-Ul-Haq
Assalamu Alaikum (Kush Amdead) means welcome to the Pakistan Pavilion.
Stretching from the mighty Himalayas in the north to the vast Arabian Sea, Pakistan truly is a gateway between continents, cultures, civilizations and history. The Pakistan Canadian Association of Calgary has worked hard to preserve and promote this culture within Canada. Pakistani immigrants have been making Alberta their home for over 50 years. Visiting the Pakistan Pavilion reveals a rich tapestry of languages, customs and traditions. Come and see some of the world's most beautiful cultural artifacts including clothing, jewelry, handicrafts, embroidered shawls and henna tattoos. We promise that a visit to the Pakistan Pavilion will feel as though the silk and spice trading routes of the ancient past have found their way to Calgary!
Philippines
Pavilion Coordinator: Marietta Pangan
MABUHAY/WELCOME!!
The Republic of the Philippines, located on the southeastern rim of Asia. Historians believe this moniker was popularized by the national hero, Dr. Jose P. Rizal, who used the phrase in his poem, "Mi Ultimo Adios." Some say it is because of its rich natural resources; some say it's because of being a major producer of the Golden South Sea Pearls.
We are excited to showcase our pavilion which will emulate our diverse culture and rich traditions. Don't miss the cultural performances which will be performed by the University of Calgary Filipino Students' Association and Kasayahan Performing Arts at the different stages at GlobalFest. Authentic Filipino cuisine will be served by the chefs of the Philippine Food Booth.
We can't wait to see you then!
Romania
Pavilion Coordinators: Veronica Chirnoaga & Andrada Popa
"Bine ati venit la Pavilionul Romanesc! Welcome to the Romanian Pavilion!"
Romania is the land of Dracula, the country of Nadia Comaneci, the cloudland of the medieval castles and the world's famous painted monasteries. You are more than welcome to get to know us better! Romania is full of beautiful places and people who over time, with their inventions, changed the world that we live in. We warmly welcome you to visit us at our pavilion to see performing traditional dancers and singers, to find out about our folklore/folk music, to learn about Romanian costumes and legendary craft and lots of other surprises!
Scotland
Pavilion Coordinator: Rayna Moffatt
We have many beautiful places all over Canada that have been named after someone or something from Scotland. Calgary, for example, is named after the beautiful Scottish beach, Calgary Bay
which is home to the stunning Calgary Castle. Come visit us in our Calgary Castle and take in breathtaking artwork from local Scottish artists. See photographs taken of Scotland's beautiful land and Castles. Visit with local Scots from the St. Andrew's Caledonian Society and shop Scottish wears from
The Highland Shoppe. We invite ye to come hold a traditional Targe and pose with a Clansmen, Kilted Dancer or Nessie. Live Bagpipes, Highland dancers and just maybe a Princess?
Slovenia
Pavilion Coordinator: Steven Terenta & Dave Langerholz
Dober dan! "Good Day!"
Welcome to Slovenia. You can't spell Slovenia without love. We at the Slovensko Kanadsko Društvo – Calgary, (Slovenian Canadian Club of Calgary), are excited to participate in our first Globalfest. We would like to take you on a journey to this South Central European country of just over 2 million people. From the majestic Alps to the warm Adriatic Sea, forest, caves and plains, Slovenia and their people have much to offer. Come join Slovenian – Canadians and explore all your senses with us!
Thailand
Pavilion Coordinators: Pana Verhaest
Thailand is a kingdom of wonder, filled with spectacular natural, cultural, and historical attractions. Thailand has a rich cultural heritage and diverse landscapes of great natural beauty featuring Buddhist temples, exotic wildlife, and spectacular islands and beaches. Along with a fascinating history and a unique culture that includes delectable Thai food and massage, Thailand features a modern capital city, and friendly people who epitomize Thailand's "land of smiles" reputation.
Visit our Pavilion to see the beautiful scenery of the five regions of Thailand and come out to watch our classical Thai Dance performances nightly on the GlobalFest stages.
Turkey
Pavilion Coordinator: Akin Koksal
Hoşgeldiniz/Welcome! Turkey is a transcontinental country between Asia and Europe with a rich and vibrant culture. Turkey is a natural land bridge between Africa, Asia, and Europe allowing the region to compile countless cultural treats over several millennia through multiple empires built in this land. Turkey was the home of great poets and philosophers such as Rumî and Yunus Emre. Among the many wonders of Turkey, one can count Cappadocia, Ephesus, Blue Mosque, Olympos, Aspendos, Nemrut, Hagia Sophia, Topkapı, Halikarnassus, Basilica Cistern, Butterfly Valley, Hattuşa, Troya, Kapalı Çarşı and Göbeklitepe for starters.
After the second decade of the twentieth century, the founder of the Republic of Turkey Mustafa Kemal Atatürk led many revolutions which are allowed Turkish society to quickly advance in all areas of modern life. Among these agriculture and land reform, right to vote and elevating women's place in society, new alphabet and calendar, and secularization of government are just a few. Come to Turkey Pavilion to experience this unique culture of historical country. Görüşmek üzere/See you!
Venezuela
Pavilion Coordinator: Mariel Higuerey & Ernesto Guidino
The Venezuelan pavilion represents the Merida State – one of the 23 states of Venezuela and one of the main cities of the Venezuelan Andes. It is a university city with a friendly and cultural atmosphere. Its spectacular mountain position makes it ideal for outdoor sports and activities.
In the pavilion, festival attendees will be able to see aspects of this beautiful city. A couple of the highlights are:
· Teleferico Mukumbari – the highest and longest cable car system in the world with 12.5 Km and reaching 4,765 metres above the sea level.
· Laguna de Mucubaji – one of the biggest lagoons in the region with glacier origins. Located within the Sierra Nevada National Park it is the perfect example of the fauna and flora of the paramo ecosystem typical in the area.
Attendees will also have the opportunity to taste Venezuelan chocolate and interact with association members and volunteers to learn more about this beautiful State and our Country.
Citizenship Ceremony
For the past 12 years GlobalFest, in partnership with Citizenship and Immigration Canada, has held a citizenship ceremony onsite at Elliston Park during the OneWorld Festival and the International Fireworks Festival. The citizenship ceremony has become an important element of our programming, but has been on hiatus since 2019.
We aim to bring the the ceremony back to the OneWorld Stage, the epicenter of multicultural activity and celebration at GlobalFest, once in-person ceremonies are offered again in 2023.
Night Market
Arcane Coda
Corabella Handcrafted Wirework Jewellery
Jungle Flare
International Paintball Group