ONEWORLD FESTIVAL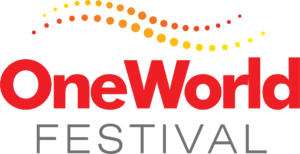 Elliston Park opens at 6:00 pm, so come early and take in the sights, sounds, smells, and tastes that the OneWorld Festival has to offer. Pavilions from some of Calgary's cultural communities will be showcasing their heritage dress, cultural music, incredible performances, and interactive activities for all. Take a stroll through the Night Market, featuring vendors with authentic handcrafted arts and keepsakes.
The OneWorld Festival will play host to various activities on-site (subject to change):
COME AND EXPERIENCE THE WONDERFUL ONEWORLD FESTIVAL
Citizenship Ceremony
For the past 12 years GlobalFest, in partnership with Citizenship and Immigration Canada, has held a citizenship ceremony onsite at Elliston Park during the OneWorld Festival and the Trico Homes International Fireworks Festival. The citizenship ceremony has become an important element of our programming, and this year we are celebrating by welcoming 100 individuals as new Canadians in 2019.
This year the ceremony will take place on Tuesday, August 20th on the OneWorld Stage at approximately 6:30 PM, the epicenter of multicultural activity and celebration at GlobalFest.

Cultural Pavilions
Africa
Welcome to Africa! Once again, it's time to celebrate!
Come explore and share the diversity of the African culture. Our pavilion will showcase traditional African art, crafts and information about different countries in Africa. The theme of our pavilion this year is the "History of the Djembe Drum," so please visit us to learn more!
Venez découvrir la diversité de la culture africaine. Notre pavillon expose des objets d'art provenant de différents pays en Afrique. Notre thème sera l'histoire du Djembe et sa place dans la culture Africaine. Un instrument de musique qu'on trouve dans plusieurs pays en Afrique.
Bangladesh
Hredoyee Bangladesh is pleased to join GlobalFest for the first time as proud Bangladeshi-Canadians to represent the Bangladeshi culture and heritage. Bangladesh has a vibrant cultural history and is known for its unique traditions, beautiful landscapes and people. The people in Bangladesh are historically known for being warm, cooperative and for having a welcoming attitude toward visitors!
The official language of Bangladesh is Bengali and the name Bangladesh stands for "Country of Bengal." Straddling the fertile Ganges-Brahmaputra Delta, Bangladesh is a part of the historic ethnolinguistic region of Bengal. It faces the Bay of Bengal to the south and is bordered by India on the north, west and east, and Burma (Myanmar) on the southeast. It is separated from the Himalayan nations of Nepal and Bhutan by India's narrow Siliguri corridor and is in close geographical proximity to China.
Ranked as the sixth most commonly spoken language, Bengali is widely used. The Bengali Language Movement Day of 1952 is celebrated on February 21st as International Mother's Language Day by the United Nations. Cox's Bazar, located in the Southeast part of Bangladesh, is the longest sea beach in the world. A large part of Sundarban (the largest mangrove forest in the world) covers the southern belts of Bangladesh.
The culinary and cultural traditions of Bangladesh have close relations to those of Bengal and Northeast India, with some unique traits of their own. Rice and fish are traditional favourites, with vegetables and lentils also forming a part of their staple diet. The river Brahmaputra, which
meets the Bay of Bengal in Bangladesh, has a significant influence on the culture and cuisine of this small nation. The culture of this country has been shaped by many renowned poets, writers, saints, filmmakers, musicians and thinkers. The riverine landscape and the monsoon climate are intimately related to the cultural practices of this country.
Come on in and let us share some of our country's spectacular natural beauty! Discover our rich culture, traditional dance, music, art, crafts and incredible people. It is our pleasure to welcome you and your family to the Bangladeshi Pavilion!
Blackfoot
Option One
The Blackfoot Crossing Historical Park is proud to be back at GlobalFest! The Siksika Nation warmly welcomes you into our traditional territory and into our tipi. Experience the life of a Plains Indian at our tipis and come to learn more about our shelter and celebrations. Surrounded by traditional dance and drum performances, you will have the opportunity to learn about Blackfoot culture and history! We will be sure to answer any questions you may have. The sound and spectacle of drumming and dancing will allow you to learn about the Blackfoot culture. Take the opportunity to step back in time and explore our traditional territory, and take a little piece of our culture home with you!
OKI and welcome to the Blackfoot Crossing Historical Park Pavillion!
Chile
Bienvenidos!
The Chilean Canadian Community Association of Calgary is proud to welcome you to our pavilion! Bordered by the Andes Mountains to the east and the Pacific Ocean to the west, Chile is a long, narrow South American country. Did you know that the Chilean coastline stretches over 4,300 km?
Chilean geography is very diverse, with the northern Atacama Desert housing extensive vineyards and fruit and vegetable production, and southern Patagonia's natural beauty attracting thousands of tourists each year. Chile also governs Rapa Nui, the tiny island in the South Pacific which is commonly known as Easter Island.
Chile's geography lays the foundation for the composure of the country's eclectic cultural fabric. Each region has its own unique art, dance and other cultural customs. This includes the Indigenous Mapuche Nation, who live in a traditional way.
We hope that you will enjoy exploring our pavilion and culture!
Mexico
Bienvenido! Welcome!
Our Mexican Pavilion welcomes you with open arms! Come visit us and practice your Spanish while immersing yourself in our culture and traditions. Ancient history, traditions and art are just a few things that our pavilion is proud to present to you. Music and dance are featured heavily in Mexican culture. Mariachi music dates back to the 18th century and is loved, and folk dancing, such as the Jarabe Tapatio (Mexican Hat Dance), is celebrated!
Many of our ancestor's traditions have been preserved, which makes it a fascinating destination to explore. We have several Indigenous groups within Mexico, including the Nahuas, Otomis, Mayas, Zapotecs, Tzeltales, and Tzotziles. All of these groups have influenced the Mexican culture, whether it be in terms of cuisine, medicine, rituals, dances or language. Our culture also reflects the gradual blending of native culture with cultures that emerged with immigration. This is what makes Mexican culture so rich, colourful and vibrant! Come explore our pavilion and take a picture with our dancers while wearing a famous Mexican sombrero!
Philippines
For over a decade, the Annual Philippine Cultural Pavilion has showcased our rich Filipino culture. This year will be yet another amazing celebration of culture, customs, and Filipino tradition.
With several non-profit organizations and businesses participating in this celebration, Filipino traits, values, culture, and traditions will be highlighted. The importance of education and the ultimate sacrifices that parents make for their children will be emphasized with a display of Diplomas and Gowns. And Christmas, the longest holiday in the Phillippines and around the world, will be celebrated with glittering "Parol"!
Join us as we welcome you with a vast array of tropical flora and fauna from the scents of flowers in the air and "Uniquely Filipino" events such as the "Debut into Womanhood." Yearly all-time favourites will be returning, such as Simple Living with the Sari-Sari Store, traditional attire displays like Filipinianas and Barongs, and jaw-dropping fruit and vegetable carvings. Visitors will be all smiles when they take photos in our photo booth and are sure to be beaming with joy after visiting our face painting booth!
Romania
"Bine ati venit" to the Romanian Pavilion!
Romania is the land of Dracula, the country of Nadia Comaneci, the cloudland of medieval castles and home to some of the world's most famous painted monasteries!
Romania is full of beautiful places and people who have, over time, changed the world with their inventions. We warmly invite you to visit our pavilion, and you will be welcomed by traditional dancers and singers as they perform. Stop in and allow us to teach you about our folklore, traditional crafts and enjoy an array of Romanian costumes. We will also treat you to other surprises!
Slovenia
Dober dan! Good Day!
Welcome to Slovenia! You can't spell Slovenia without love.
We, the Slovensko Kanadsko Društvo Calgary/ Slovenian Canadian Club of Calgary, are excited to for our second year participating in the GlobalFest celebration. This year, the GlobalFest theme is "Smackdown." Challenge accepted!
Slovenia is a land of athletes and has one of the highest medal counts per capita with a wide selection of world-class athletes in the NHL, NBA, FIFA and many other professional sports; so, we're coming to play! Allow us to take you on a journey to this South Central European country. From the majestic Alps to the warm Adriatic Sea, from forests to caves, Slovenia has much to offer. Come join Slovenian-Canadians to get a taste of our land, food, wine, music and experience our athletic nature.
Thailand
Sawasdee Ca! Greetings from Thailand!
Thailand is a kingdom of wonder that is filled with spectacular natural, cultural and historical attractions. Thailand has a rich cultural heritage and is home to diverse landscapes of great natural beauty. Buddhist temples, exotic wildlife, and stunning islands and beaches are highlighted and featured within the natural attractions. Along with a fascinating history and a unique culture that encompasses delectable food, massages, and Muay Thai boxing, Thailand features a modern capital city and friendly people who embody Thailand's "Land of Smiles" reputation.
Visit our Pavilion for the chance to experience the beautiful scenery and the many different regions of Thailand!
Venezuela
Welcome to the Venezuelan Pavilion!
Known for its towering peaks, tumbling falls, crystal blue beaches and friendly people, join us at the Venezuela Pavilion to learn and explore more about our country! Venezuela is home to a variety of incredible landscapes and diverse culture. When you visit, you can try on traditional costumes against stunning backdrops, learn to play traditional games, taste popular snacks and engage in some conversation about our culture!
Members of our association will also be available to speak to visitors to answer any questions that you may have about our events. Remember to ask about Venezuelan Culture Days in the fall!
Ethnic Food Booths
Deli Q
Eat A Pita
India
Indonesian Kitchen
Philippines
T&T Caribbean
Taste of Vietnam
Tryzub Ukrainian
Food Trucks & Concession
Arepas Ranch
Corn Roasters Canada
Empanada Queen
Fiasco Gelato
Jacked Up Coffee
Jane Bond Mongolian Grill
Lazy Dog Lemonades
Lil' Orbits Mini-Donuts
Red Plate
Shabba Shawarma
Shogun Teppanyaki Grill
So Yum Eh!
Sugar Creek Kettle Corn
Taiko Taco
Wannawafel
Whales Tails
Night Market
Arcane Coda
Corabella Handcrafted Wirework Jewellery
Jungle Flare
Pup Town Paws Pet Supplies
Tails Of the Misunderstood Canine Rescue Society
Passport Pursuit
Travel the world without leaving the city! Come explore all the exotic sights and sounds that the OneWorld Festival has to offer in an educational and exciting game of Cultural Pavilion Passport Pursuit.
Put on your walking shoes because you're about to embark on an epic multicultural adventure! With Passport Pursuit, you'll be globe-trotting around GlobalFest from Azerbaijan to Vietnam! Get the most out of your GlobalFest experience by participating in our Passport Pursuit competition from August 15-24. Answer region-specific trivia questions in your Passport for a chance to win big, all you have to do is take a tour around Elliston Park!
Stayed tuned for more details.