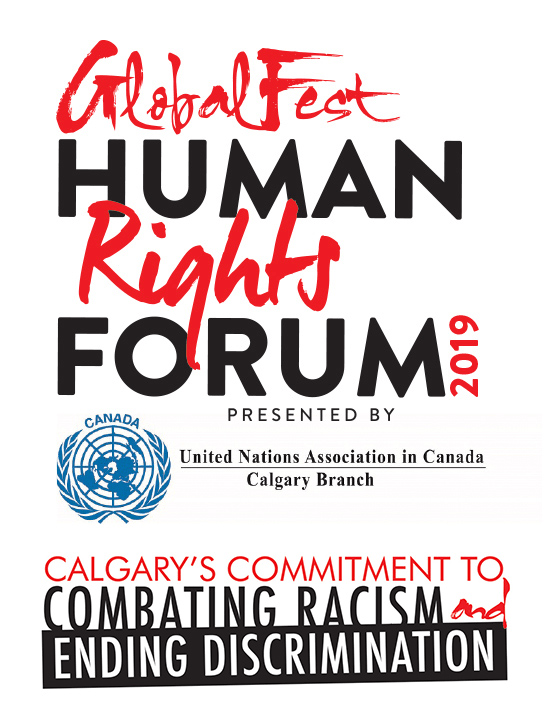 The Human Rights Forum presented by UNACanada-Calgary Branch has been offered since 2007 as part of GlobalFest's programming to promote diversity, cross cultural respect, and equality in our community. Our annual Human Rights Forum topics are structured around the UNESCO's Coalition of Municipalities against Racism and Discrimination.
Recognized as an excellent platform for sharing experiences, knowledge, and practical solutions necessary to address issues of racism and discrimination, the Human Rights Forum presented by UNAC Calgary encourages systemic change across the Canadian community in a positive and safe environment.
Our theme for 2019: "Breaking the Cycle of Hate"
The 2019 Human Rights Forum will explore HATE from a number of perspectives: those who have participated in hate-based organizations, who have incited hate, have been impacted by hate and have been victims of hate. We'll look at how each person came to and through their experiences and what were the motivating factors for them to break the cycle of hate.
Date: Wednesday, September 25, 2019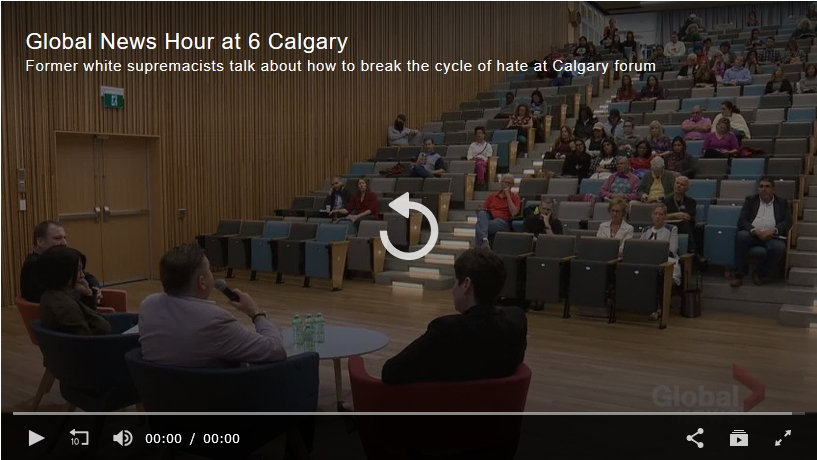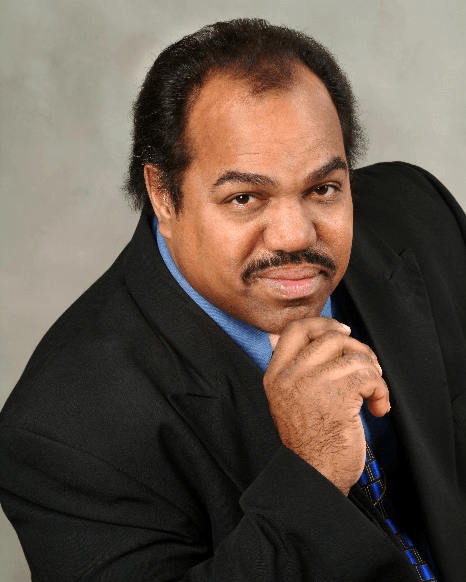 He is not white.  He's not even light-skinned.  Make no mistake about it; he is Black. Yet, Klan-Destine Relationships author and Accidental Courtesy film star Daryl Davis has come in closer contact with members of the Ku Klux Klan than most White non-members and certainly most Blacks — short of being on the wrong end of a rope. What's more? He continues to do so, making him one of the most unique race relations experts and activists today.
Originally from Chicago, but currently residing in Maryland, Daryl Davis is a musician, actor, author and lecturer.  He earned his Bachelor of Music Degree from Howard University and is an accomplished Blues, Rock'n'Roll, Country, and Jazz musician, performing and touring regularly with his own Daryl Davis Band.
After a performance in a Country music bar, a man told Daryl he'd never seen a Black man play piano like Jerry Lee Lewis.  Daryl explained, both he and Lewis learned from Black Blues and Boogie Woogie pianists.  The man didn't believe in the Black origin of the music but became a regular fan of Daryl's.  Turns out, he was a member of the Ku Klux Klan.  This experience led to Daryl becoming the first Black author to travel the country interviewing KKK leaders and members, all detailed in his book, Klan-Destine Relationships, the first book written by a Black author interviewing KKK members.
Over the last thirty-five years in between gigs, Daryl Davis has walked on the edge with one foot dangling over the precipice, setting up meetings with Klan leaders and attending KKK rallies.  He has been one man who successfully has been taking on the oldest (150 years) and most racist and organization in the United States, by himself.
Location: Delta Hotels by Marriott – Calgary Downtown, 209 – 4 Ave SE
Date & Time:  September 25, 2019, 7:15 – 8:45am
Cost:  $50.00  – Buy Tickets Now (includes two (2) complimentary General Admission Tickets to GlobalFest's Japan Night on    Tuesday, August 25, 2020)
Continuing the discussion started with Daryl Davis at breakfast, the Human Rights Forum has a new structure for 2019 with a one-day format.  Join us as we begin listening to a panel of speakers who have personal experiences with hate.  Learn where they draw their strength and resolve to break the cycle to change attitudes and actions.
Agenda:
9:15am Panel discussion
10:45am Morning breakout sessions
11:45am Brown bag lunch & networking
12:45pm Afternoon breakout sessions
2:00pm Closing keynote speaker
3:00pm Closing Remarks
3:30pm End of Forum
Speakers:
Minoo Homily
Minoo Homily spent four years in prison and was tortured in Iran in the early 1980's.  She was a 16 year old youth working as a paramedic who commited a crime of carrying a leaflet from an opposition party organization.  During her time in prison she was whipped, tortured and forced to watch friends and cellmates being executed.  Years later, after coming to Canada, Minoo now assists other refugees as a volunteer.
TM Garret
TM Garret was born as Achim Schmid in Mosbach, Germany and raised in a small nearby town. He was raised by his mother, who was a cook, after his parents divorced. His father, a boatman died later when Garret was just 8 years old. He became attracted to Nationalist groups at the age of 13 and radicalized in the years after. He then joined the White Supremacist movement and founded a Series of Skinhead Bands with names like Celtic Moon, Wolfsrudel (Wolfspack) and Höllenhunde (Hounds of Hell). Later he became a member of a German Ku Klux Klan faction and formed his own KKK group which he later left and disbanded in 2002. Today, Garret is an anti-racist activist and lives in Horn Lake, Mississippi, a suburb of Memphis, Tennessee. He legally changed his name to TM Garret Schmid in 2018.
Tony McAleer
Author "The Cure for Hate", Life After Hate Co-founder/Board Chair
A former organizer for the White Aryan Resistance (WAR), Tony McAleer served as a skinhead recruiter, proprietor of Canadian Liberty Net (a computer operated voice messaging center), and manager of the racist rock band, Odin's Law. Tony was eventually found to have contravened Section 13 of the Canadian Human Rights Act that prohibits the dissemination of messages likely to expose groups to hatred by telephone. Tony's love for his children led him on a spiritual journey of personal transformation. Financial hardship and the harsh realities of single parenthood brought him to a place of compassion and forgiveness. Tony has spent the past six years as principal of McAleer & Associates Wealth Management and traveling as a motivational speaker. He is a former executive director of Life After Hate.
Daryl Davis
Daryl Davis will be available as a breakout speaker for those who also attend the breakfast.

Closing Keynote Speaker – Doug White, Director, Centre for Pre-Confederation Treaties and Reconciliation, Vancouver Island University
Doug White, B.A., J.D., is a member and former Chief of the Snuneymuxw First Nation in Nanaimo, BC. His Coast Salish name is Kwul'a'sul'tun and his Nuu-chah-nulth name is Tlii'shin.
After completing his B.A. in First Nations Studies (with distinction) from Malaspina University-College, he graduated from the Faculty of Law at the University of Victoria in 2006. He was called to the Bar of British Columbia in January 2008. He has been a director of the Indigenous Bar Association of Canada and an associate lawyer at Mandell Pinder.
From June of 2010 to June 2013, he was elected by Chiefs of British Columbia to lead the First Nations Summit as a member of the FNS Task Group. In that capacity, he advocated for First Nations seeking resolution of outstanding issues with the Crown. In that role, he was also a member of the BC First Nations Leadership Council working on common issues with BC First Nations, particularly the Crown's duty to consult and accommodate, and advocated on their behalf with the governments of British Columbia, Canada and internationally at the United Nations.
Doug was appointed to the BC Aboriginal Justice Council by the First Nations Summit in April, 2016. He is currently the Director of the Centre for Pre-Confederation Treaties and Reconciliation at Vancouver Island University and practices as a lawyer and negotiator across the country for First Nations governments. He is an also legal counsel for First Nations across the country.