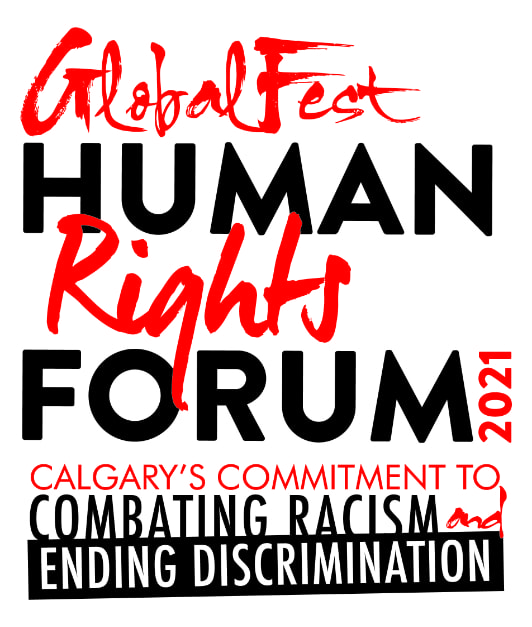 The Human Rights Forum has been offered since 2007 as part of GlobalFest's programming to promote diversity, cross cultural respect, and equality in our community. Our annual Human Rights Forum topics are structured around the UNESCO's Coalition of Municipalities against Racism and Discrimination.
Recognized as an excellent platform for sharing experiences, knowledge, and practical solutions necessary to address issues of racism and discrimination, the Human Rights Forum encourages systemic change across the Canadian community in a positive and safe environment.
Continue the Dialogue
GlobalFest's 2021 commitment is to 'Continue the Dialogue'.  We are moving from a single weeklong series, to a more robust offering with additional stand-alone community forums to explore the findings of the main event.  Our intent is to expand upon meaningful conversations and encourage action. 
GlobalFest will reach further into Calgary's communities, to build more engaged partners and cause action and resolution.  The expanded program includes participants sharing a meal and delving into the core topics, facilitated by local and national leaders, educators and advocates. Beginning with our OneWorld ethno-cultural associations and community partners such as Calgary Catholic Immigration Services and the Center for Newcomers, we are also developing relationships with the Canadian Museum for Human Rights (Winnipeg) and the Institute for Canadian Citizenship (Toronto). 
New Dates to Be Announced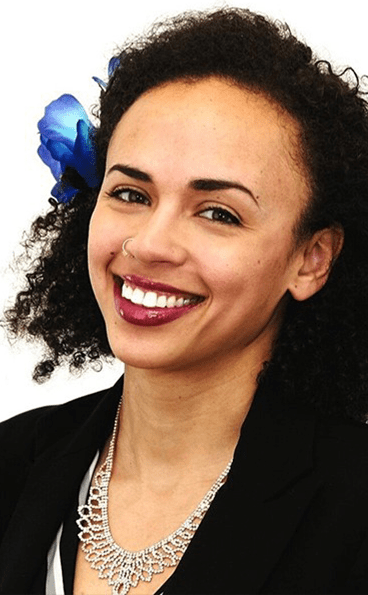 MelVee X
CEO
MVX STUDIOS
(Pronouns: she/they)
MelVee X (she/they) is a Black queer multidisciplinary artist and CEO of MVX STUDIOS – a hub for equitable creative and artistic expression based in Calgary, AB. Her primary means of expression are spoken word poetry, burlesque performance and photography – the MelVee trifecta.
She's been a professional artist for over five years and her work has been featured locally and nationally. It is MelVee's vision and guiding principle to empower equity and justice seeking communities to tell our own stories from our perspectives. She is proudly Black and celebrates her Afro-Caribbean roots in her work. The struggle is real, unapologetic and never looked so good.
Community Design & Shopping Local
How community make up and design impacts a community (eg – the difference between Beltline with a autobody shop and Rossi coffee, vs Tuscany with a standard, franchise only, strip mall)
How shopping local impacts the economy and then taking a step further; how supporting local boosts the local economy and what that does to take people out of poverty.
Guest Speakers: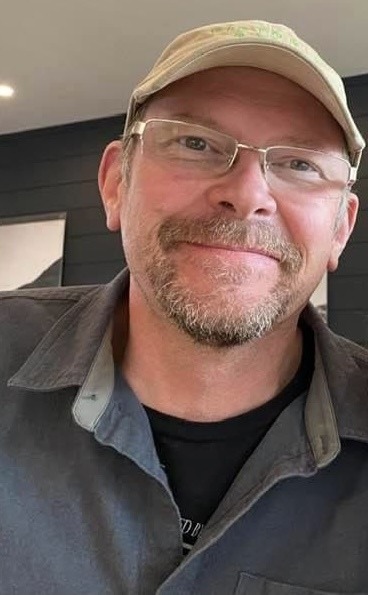 David Low
Executive Director
Victoria Park BIA (Business Improvement Area)
(Pronouns: He/Him)
Over the past 25 years David has been applying his trade as a Social and Economic Anthropologist in various sectors.  From consultant to the Calgary Public School Board, to freelance photographer, to backend support for Leadership Calgary, to system wide quality and control in the Oil and Gas sector to, for the last fourteen years, being the Executive Director of the Victoria Park BIA (business improvement area).  A consistent theme in David's work is understanding the ecology of communities and practicing the art of the possible.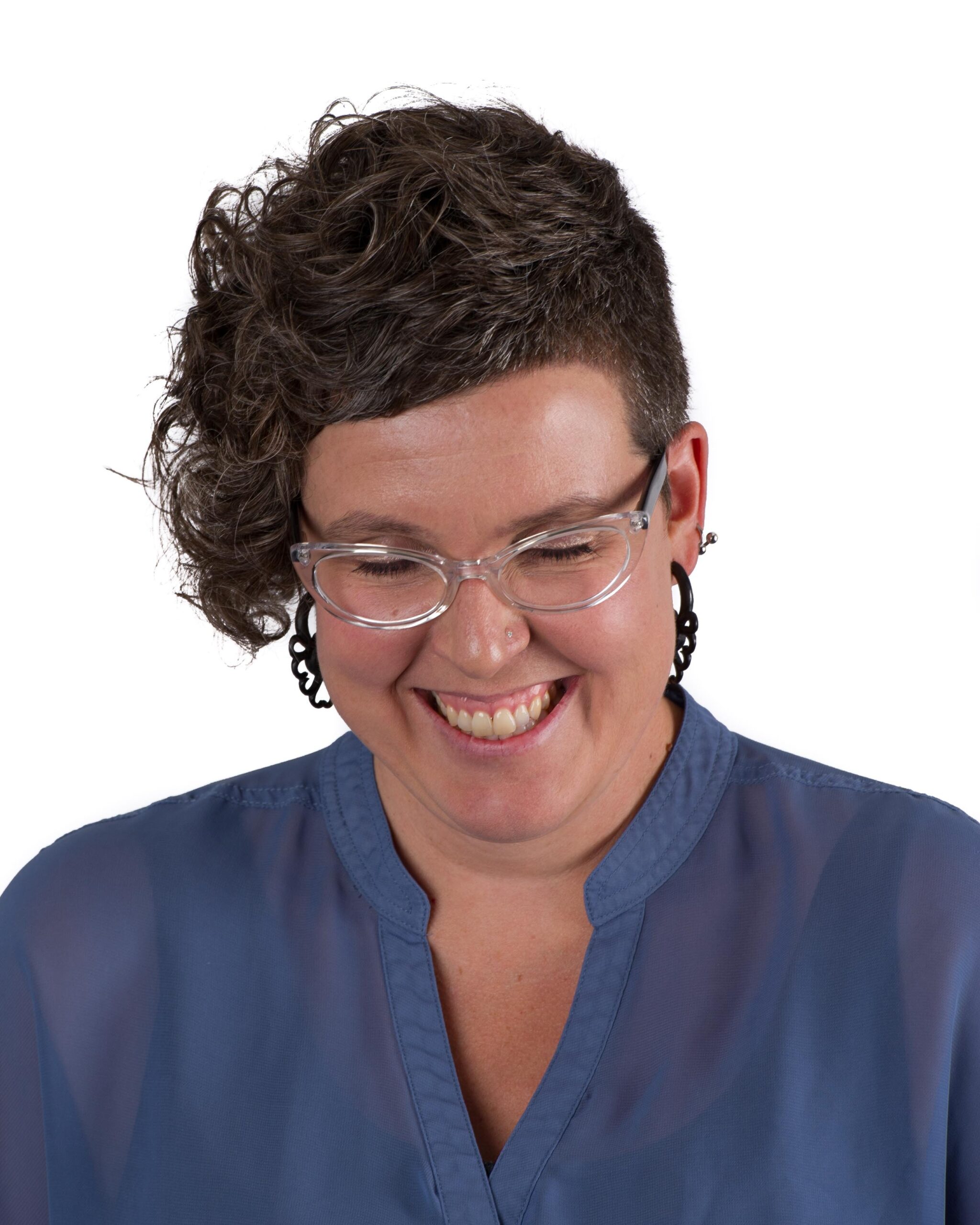 Erin Melnychuk
Local Economy Development Department
Community Initiatives Manager
(Pronouns: She/Her)
Erin is the Manager of Momentum's Local Economy Development Department, which works with individuals, businesses, and communities to create a thriving local economy with opportunities for everyone. We use business as a force for good to address complex social and environmental issues. We also focus on developing a robust ecosystem which normalizes these values within the local economy. We achieve this by offering social business training and other hands-on capacity development opportunities, social finance, working with community members to advance their changemaking initiatives, advancing systems and policy change, and by developing networks. Erin leads the Be Local business network, which is Calgary's only community-focused business network, comprised of over 350 locally owned, independent businesses, creating meaningful impact in our community.
Community Conversations
Canadians are being confronted with details of the country's racist past, and the current realities impacting everyone in our society. Join us as we talk to people in Calgary who are invested in anti-racism work to learn what is being done, what are the challenges being faced and discuss what strategies are working.
Guest speakers announced soon.
Jas S. Kainth
Staff Sergeant
Respectful Workplace Office – RWO
(Pronouns: he/him)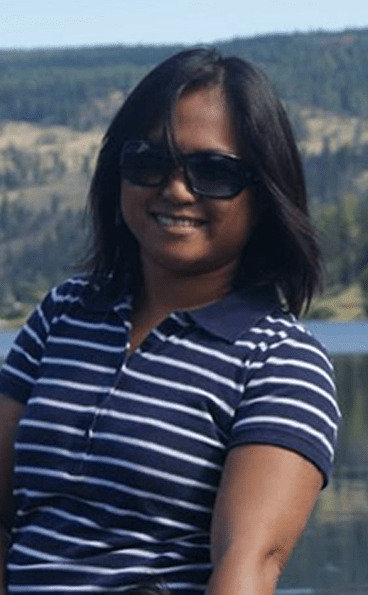 Nellie Alcaraz
City of Calgary Anti-racism Action Committee
(Pronouns: she/her)
Nellie Alcaraz came to Canada as a live-in caregiver under the federal TFW program. She holds degrees in AB Political Science, Bachelor of Social Work from the University of Victoria and MSW from the University of Calgary. She is an appointed member of the first Anti-racism Action Committee of the City of Calgary. In 2019, she was awarded the Clarice Chodak Social Action and Justice Award by the University of Calgary and the ACSW's John Hutton Memorial Award in 2021. She is an active organizer with Migrante Alberta and the Alberta Assembly of Social Workers.
Curriculum & Race
Race has been in the news. Curriculum has been in the news. But how do they coincide? How have students been taught about race in the past and present? How can parents and other members of the community support and contribute to the work being done in schools? Is leaving it all up to schools the answer? Join us as we have a conversation around curriculum, race and community.
Cindy White
Principal
Tuscany School
(Pronouns: she/her)
Principal with the Calgary Board of Education for more than twelve years and is current Principal with Tuscany School.
Stephanie Bartlett
Sessional Instructor
Werklund School of Education, University of Calgary
(Pronouns: she/her)
Stephanie is a PhD student in Curriculum and Learning, and a sessional instructor in the Interdisciplinary M.Ed in the Werklund School of Education, University of Calgary. She was recently a learning specialist for the Calgary Board of Education, supporting teachers in design thinking and Indigenous Education. Her research is rooted in creativity in educational practice, and encompasses Blackfoot epistemologies, human-centred design, and school culture.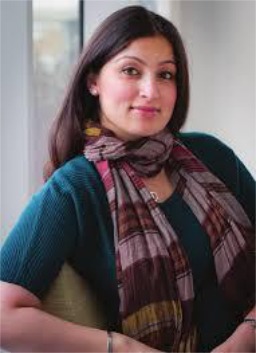 Sonia Aujla Bhullar PhD
Co-chair
City of Calgary Anti-Racism Action Committee (ARAC).
(Pronouns: She/Her)
Sonia Aujla-Bhullar holds a PhD in Curriculum and Learning with a focus on anti-racism, diversity, inclusion and equity within education. Her current work focuses on multiethnic and anti-racism community engagement between schools and racialized families and students. She has published works that include critical analyses around the experiences of racialized minorities and women in education. She has taught both in the public school system and as an instructor at the University of Calgary.  As an avid volunteer and supporter of community engagement, she has organized both local and national initiatives within the Sikh community and is board member to the World Sikh Organization. She is also Co-Chair to the South Asian Police Advisory Committee (SAPAC) for the Calgary Police Service, previous council member of the Government of Alberta inaugural Anti-Racism Advisory Council (AARAC) and current co-chair to the City of Calgary Anti-Racism Action Committee (ARAC).
Monday 7 June: Digital Accessibility
Human Rights, Disabled Rights, Accessibility, & Accessible Events: How to plan, prepare, and deliver inclusive online and hybrid programs.
Guest Speaker:
Samantha Evans, CAE, MBA
Certification Manager
International Association of Accessibility Professionals (IAAP), a division of G3ict
Change the belief, and the thinking changes.
Change the thinking, and the action changes.
Change the action, and the result changes
– John Assaraf
HUMAN RIGHTS FORUM PRESENTED BY: