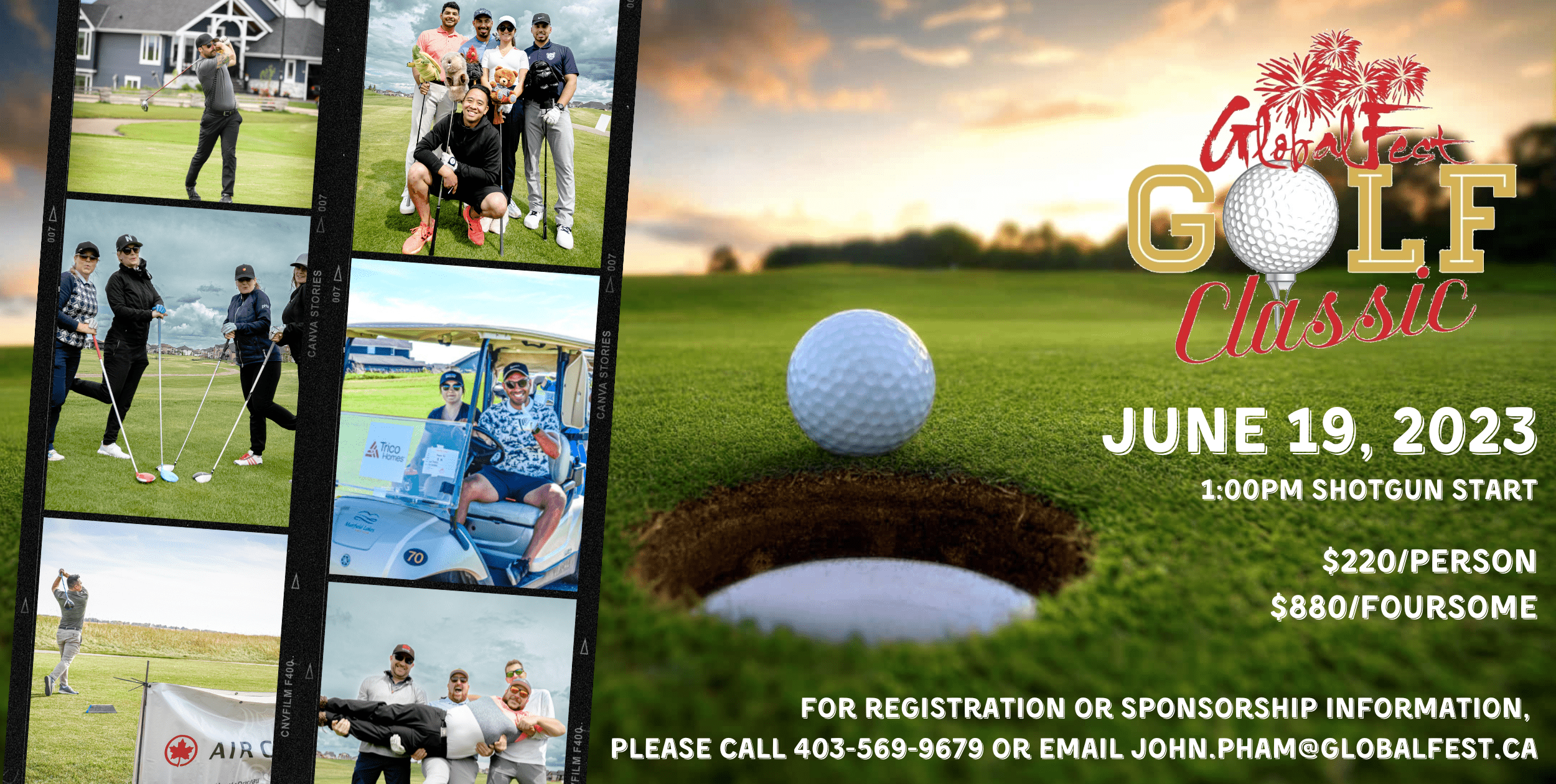 7th Annual GlobalFest Golf Classic
Please join us at Muirfield Lakes Golf Course for our annual golf classic that will feature multiple food & beverage holes, contest holes, lots of prizes to be won and much more. We're looking for players and sponsors like you to make this year the best yet!
MONDAY, JUNE 19, 2023
1:00 PM SHOTGUN START – TEXAS SCRAMBLE BEST BALL
COST: $220.00 / PERSON, $880.00 / FOURSOME
All proceeds raised by the tournament will go towards supporting the many community and youth outreach programs GlobalFest undertakes year-round, such as MySummersJourneyYYC, the Human Rights Forum and new initiatives such as GlobalFest Groves. Now more than ever, these opportunities are important for creating meaningful dialogue and shared understanding throughout our communities.
Take a look at the Muirfield Lake Golf Course Map and the competitions featured at each hole!
*Map is subject to change, will be updated when necessary.
A message from our Chairman
Sponsors, Golfers, Donors, and Volunteers,
After a successful event in 2022, our 7th Annual GlobalFest Golf Classic had high expectations to bring smiles to all involved. Despite troubling weather conditions, it can be confidently said that the 2023 Tournament was a continued success. The atmosphere was friendly, and inviting, further alluding to the reputation of being Alberta's Most Explosive Golf Tournament!
I would also like to highlight our dedicated partners and sponsors who were incredibly supportive, and courageous in staying at their respective holes during the rain. This tournament, and the fun spirit associated with it, could not be possible without the tremendous amount of continued support we are given. It is fantastic to see so many organizations and companies come out to support GlobalFest, as well as the many community development programs that GlobalFest undertakes year-round through the 'Reaching Out' initiative, including the Human Rights Forum, Groves, as well as our Youth Leaders of Tomorrow Program. These programs provide a solid foundation towards establishing solutions to prevalent issues faced in our communities.
GlobalFest is a not-for-profit community development agency dedicated to celebrating, showcasing, and promoting Calgary's ethno-cultural diversity and artistic excellence. We enrich the lives of our citizens and strengthening our community, while simultaneously enhancing Alberta's reputation as an international destination.
We extend our deepest appreciation and gratitude to all our golfers, supporters, and volunteers for making the 7th Annual GlobalFest Golf Classic another successful day. We are already excited for what next year will bring!
Sincerely,
Doran Heit
Chairman of the Board  – GlobalFest
Barre Belle
Alberta Beer Festival
Calgary International Blues Festival
Banff Sunshine
Boogie's Burgers
Brewsters
Butterfield Acres
Calaway Park
Calgary Opera
Calgary Philharmonic Orchestra
Calgary Tower
Cold Garden
Decidedly Jazz
DBH Law
eXmerce Barter
Folk Fest
F45 Fitness
GDI Integrated
Glamorgan Bakery
Golf Future
Golf Tec
Golf Town
Goodlife Fitness – Sunridge
Heritage Park
Jelly Modern Donuts
Joydrop
Jubilations & Aussie Rules
Laser City
McDonalds
NOtaBLE
Old Spaghetti Factory
Phil & Sebastian
Royal Tyrell Museum
StageWest
Studio Bell
Sunterra Market
Telus Spark
The Best Western Premier Calgary Plaza Hotel & Conference Centre
The Nash
The Sweat Lab
Tollestrup Construction Inc.
Trico Centre for Family Wellness
Yamnuska Wolfdog Sanctuary
Zero Latency OnTilt Calgary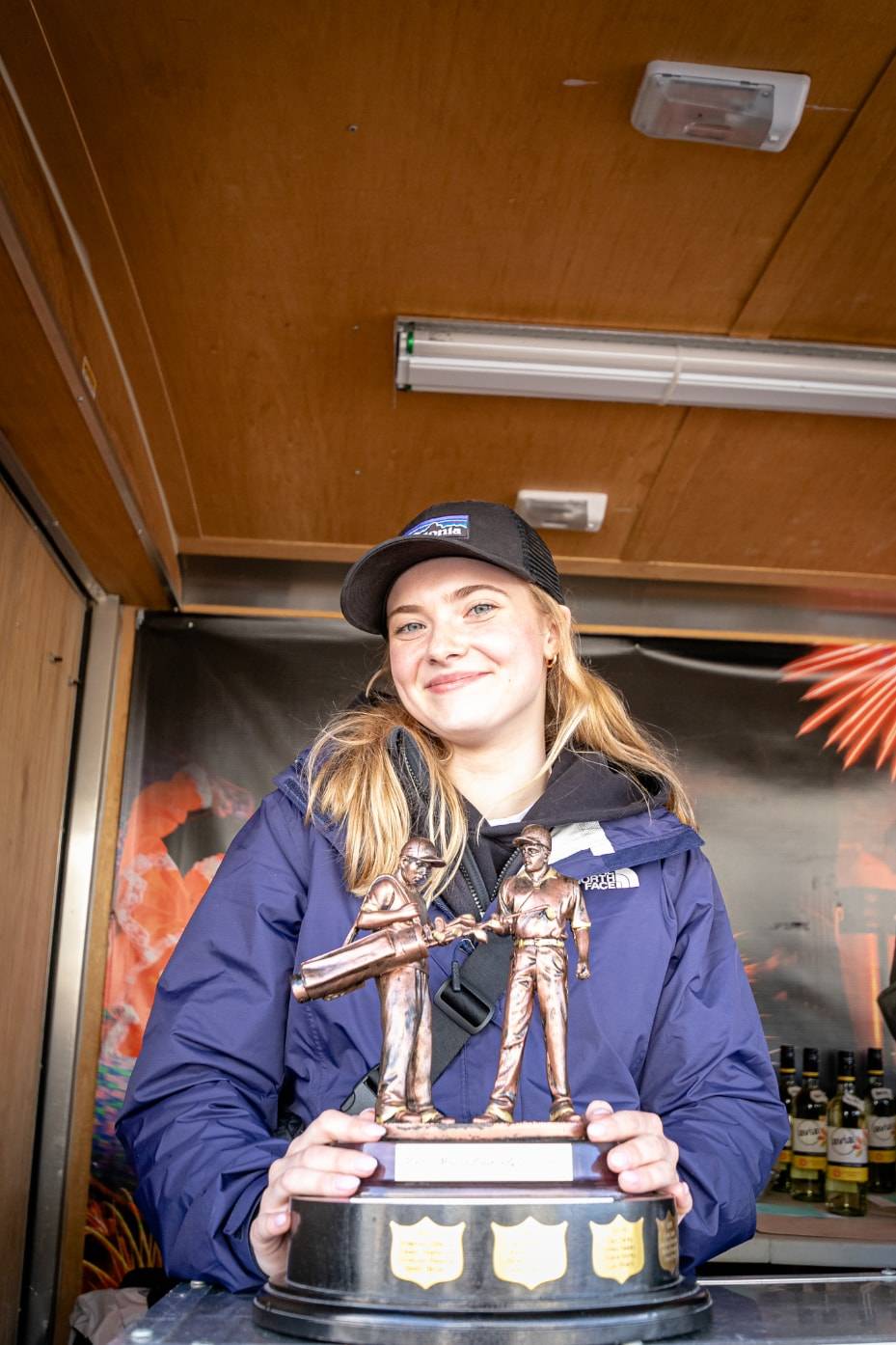 22-06-21 GlobalFest Golf, Groups, EDITS-0746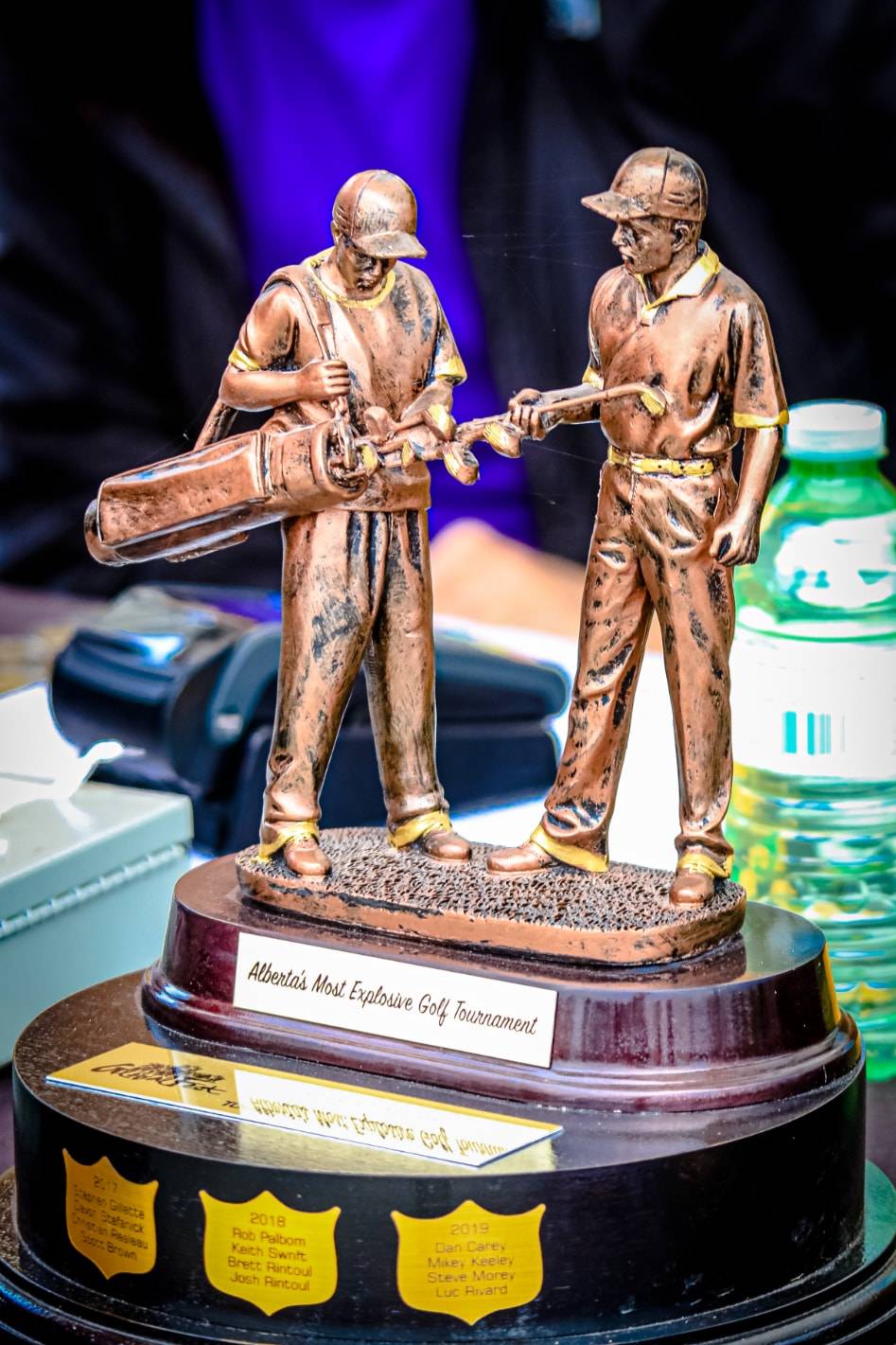 20-09-21, GlobalFest Golf Tournament 2020 (578 of 720)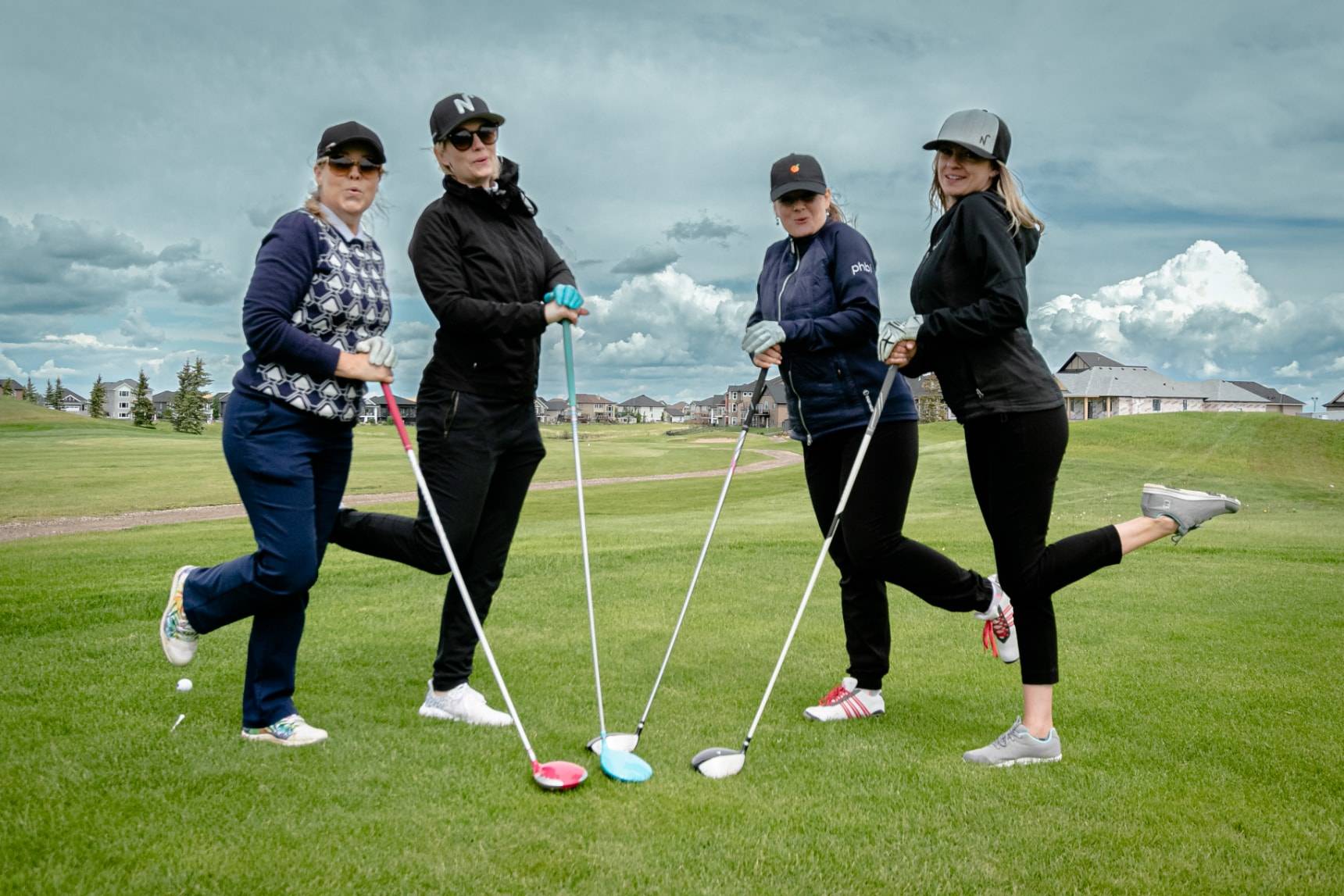 22-06-21 GlobalFest Golf, Groups, EDITS-0518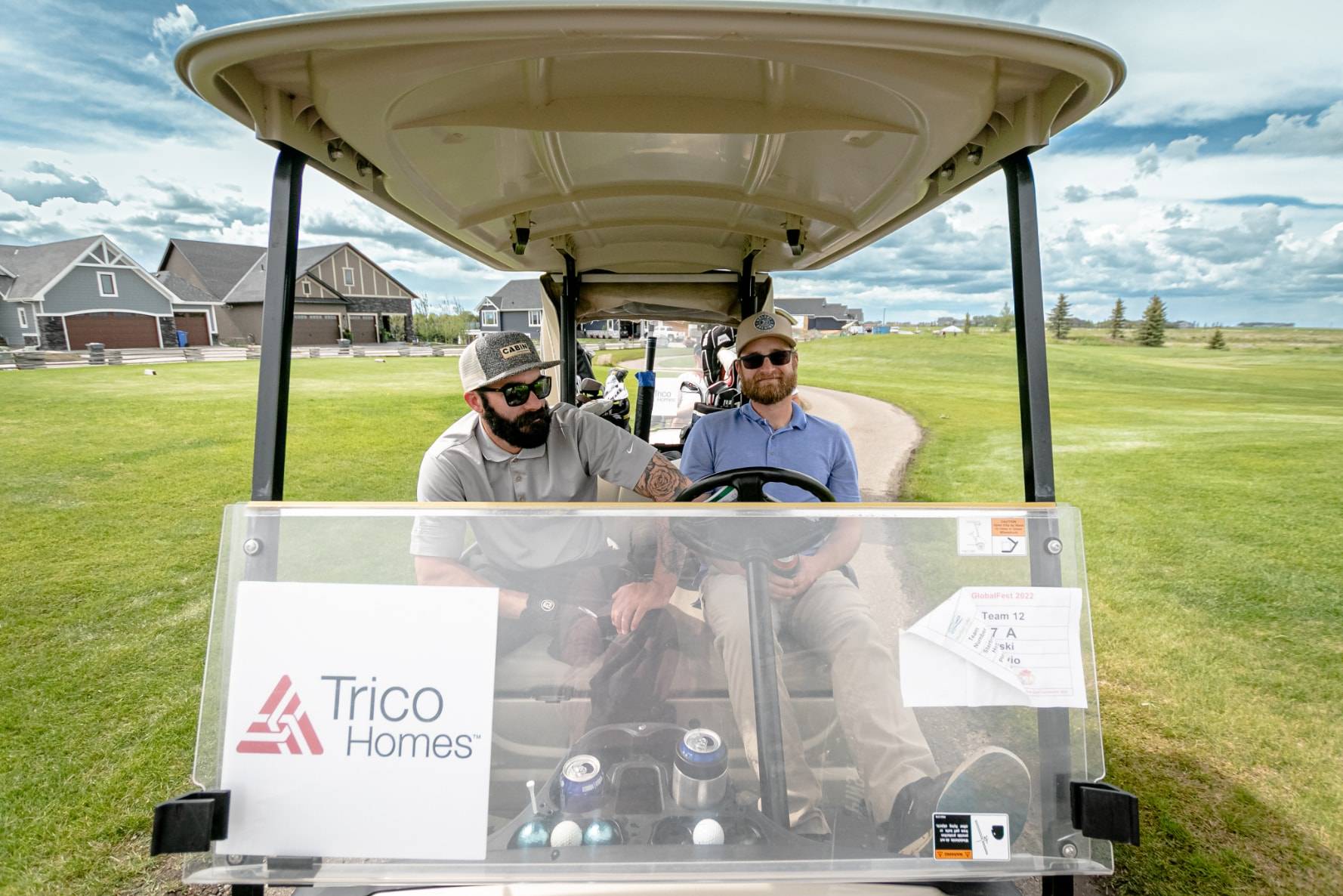 22-06-21 GlobalFest Golf, Groups, EDITS-0611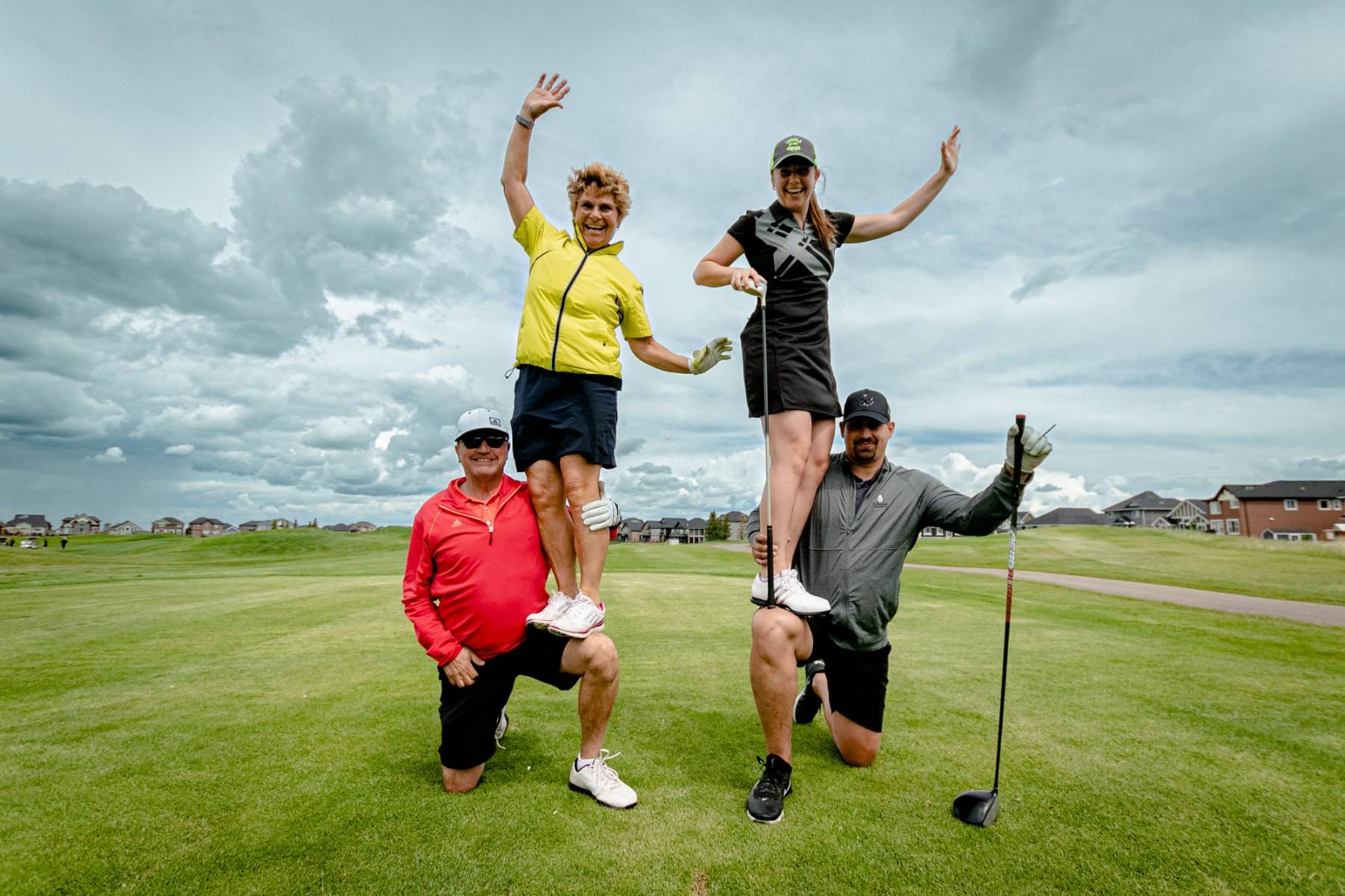 22-06-21 GlobalFest Golf, Groups, EDITS-0573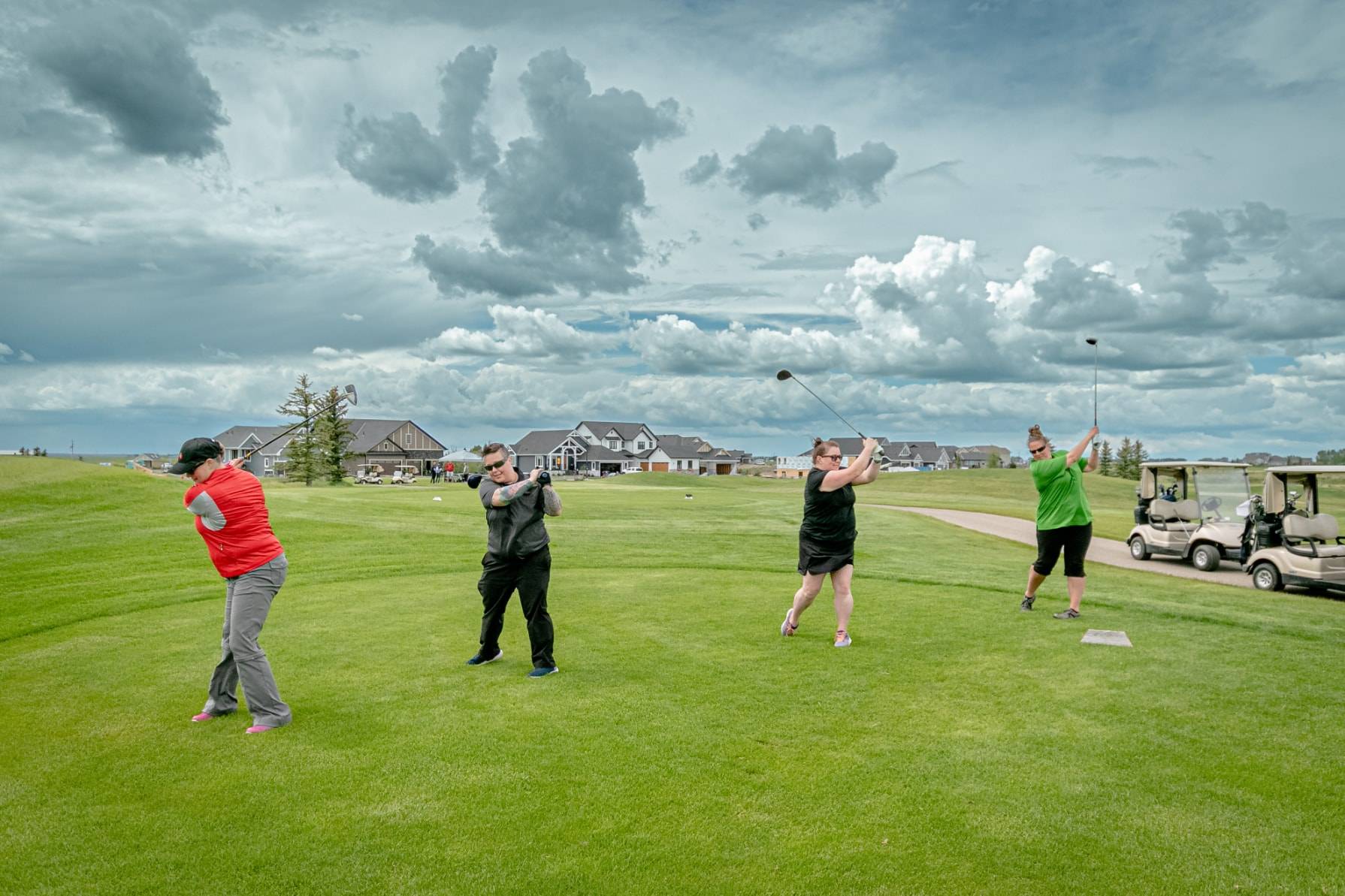 22-06-21 GlobalFest Golf, Groups, EDITS-0544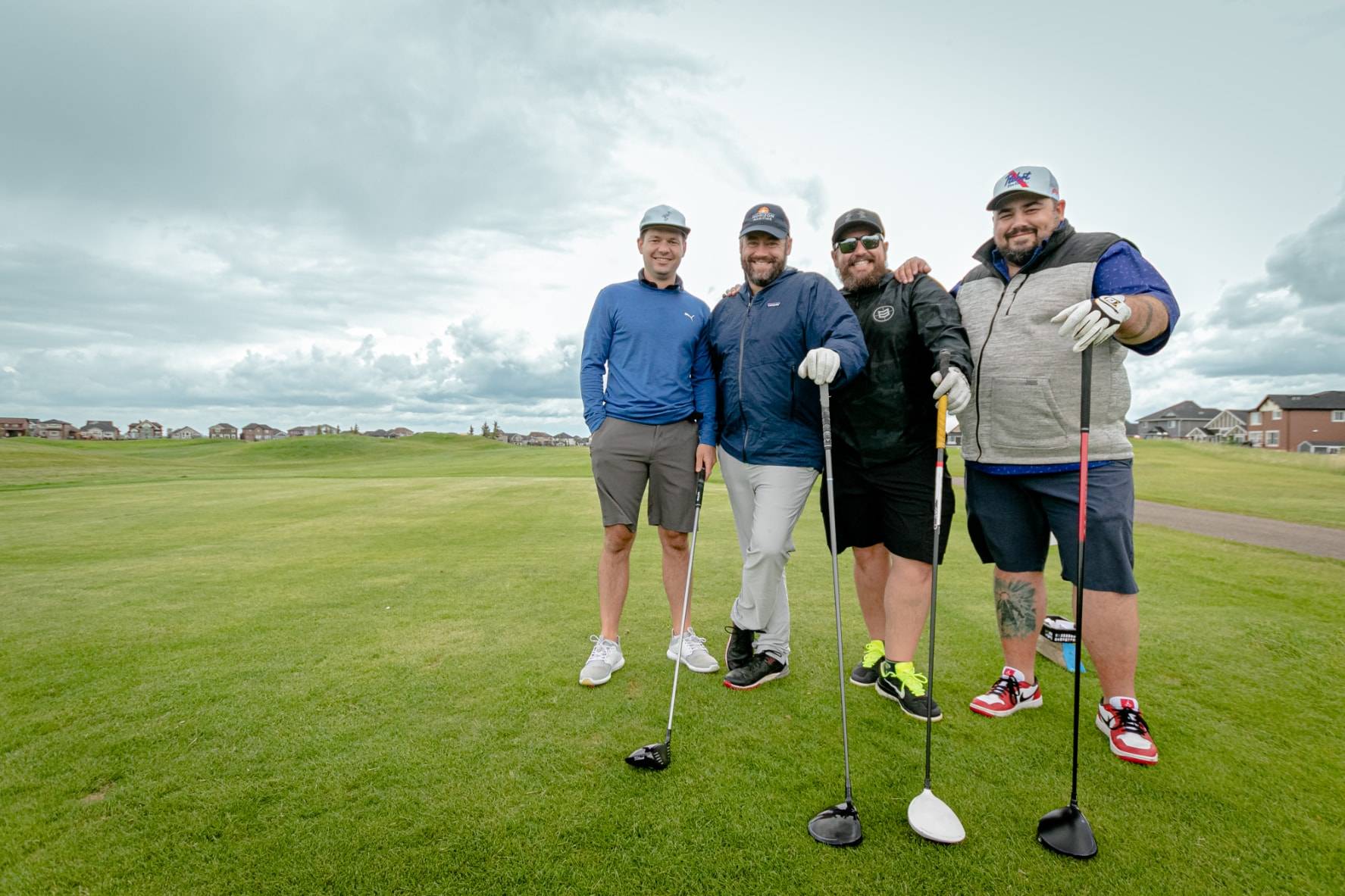 22-06-21 GlobalFest Golf, Groups, EDITS-0466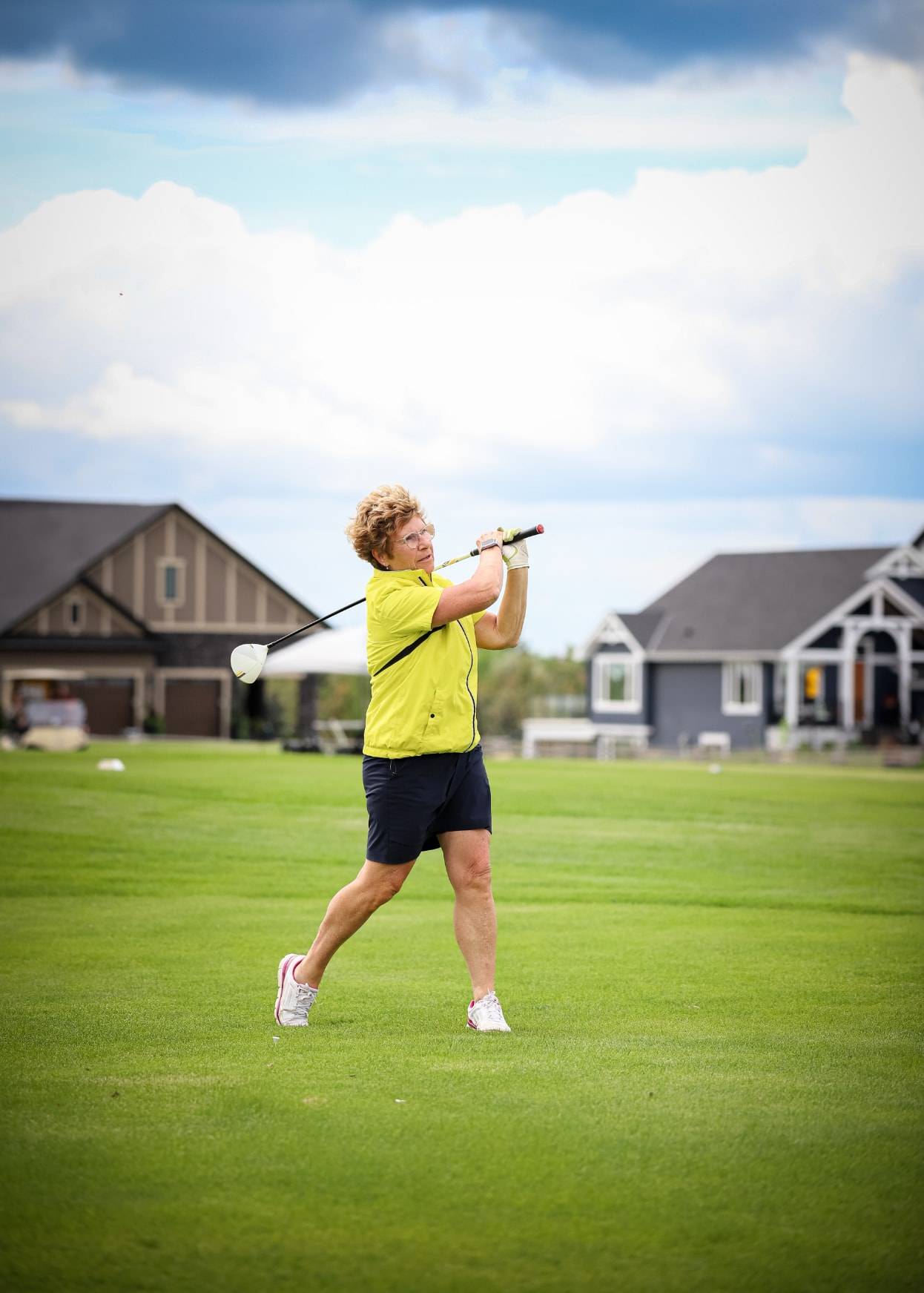 22-06-21 GlobalFest Golf, Golfers, Individuals-0266 copy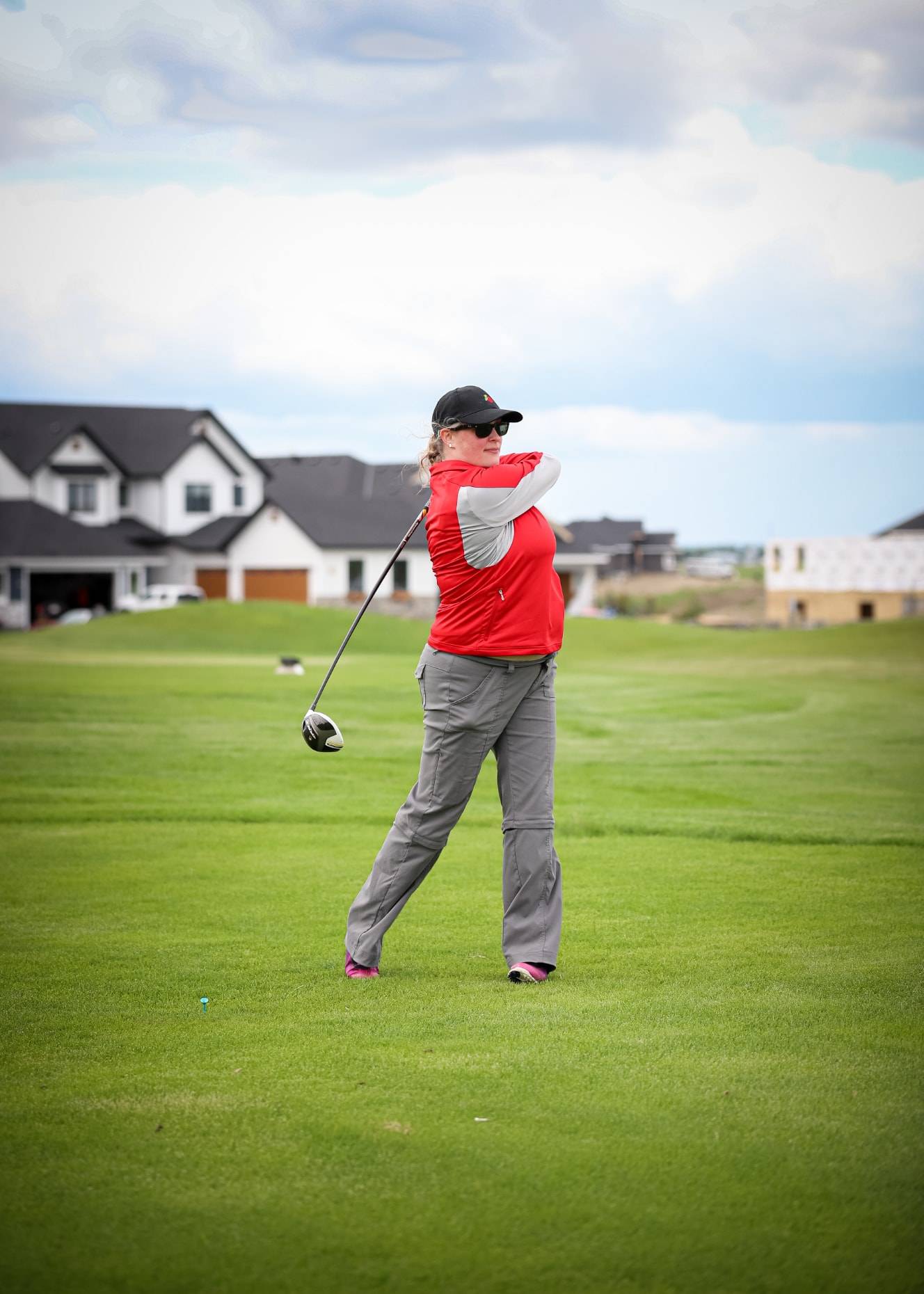 22-06-21 GlobalFest Golf, Golfers, Individuals-0245 copy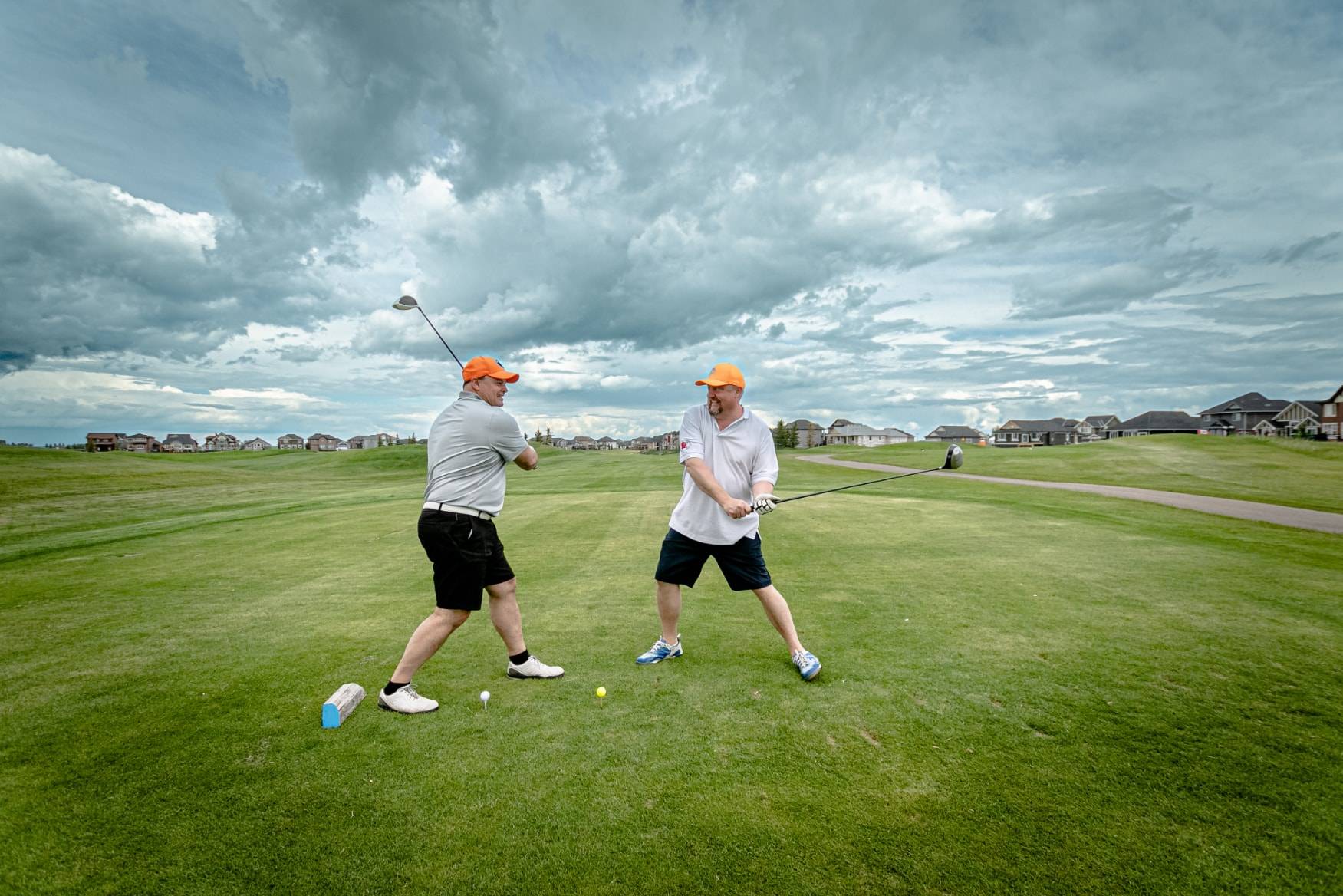 22-06-21 GlobalFest Golf, Groups, EDITS-0636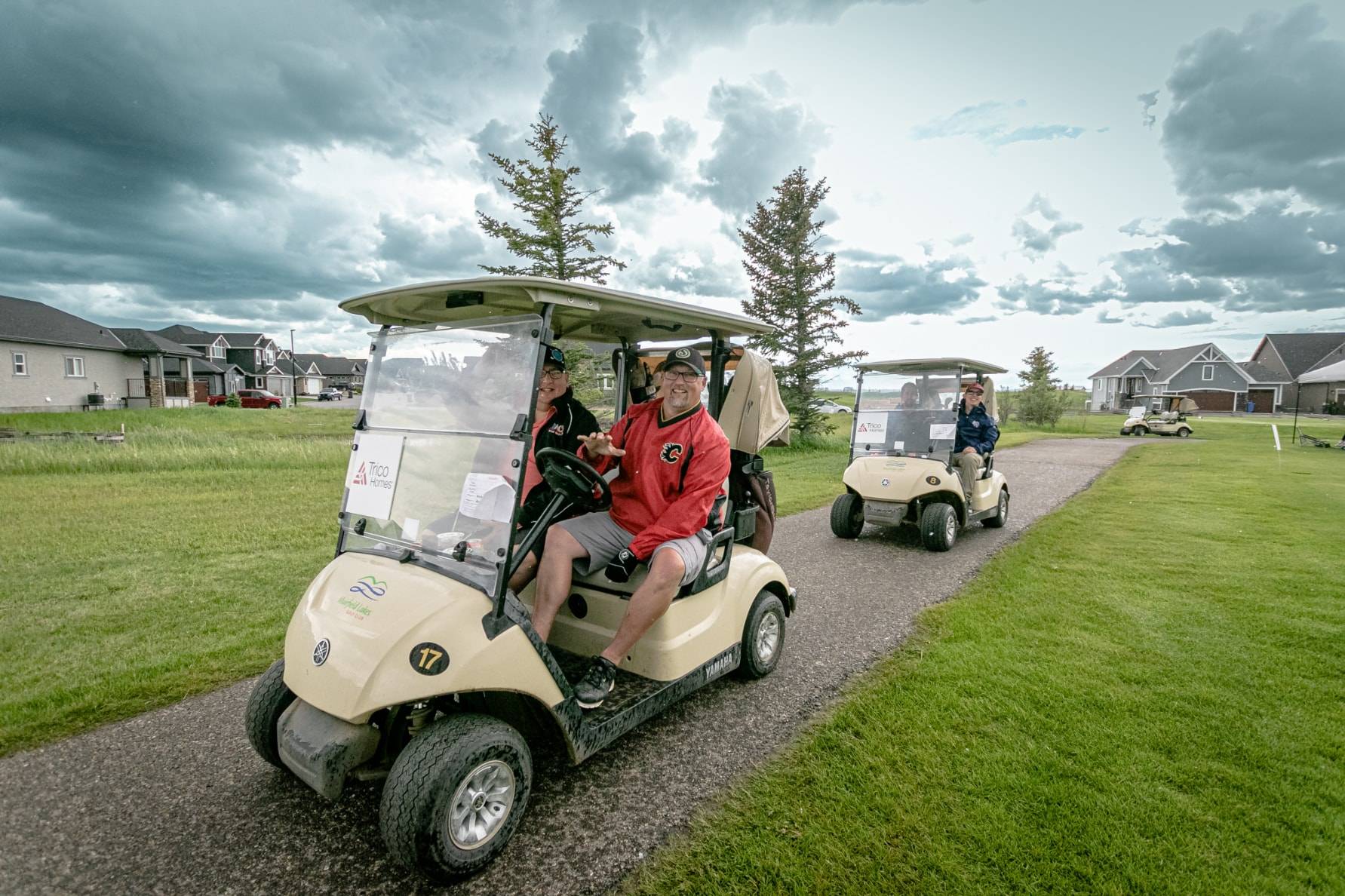 22-06-21 GlobalFest Golf, Groups, EDITS-0666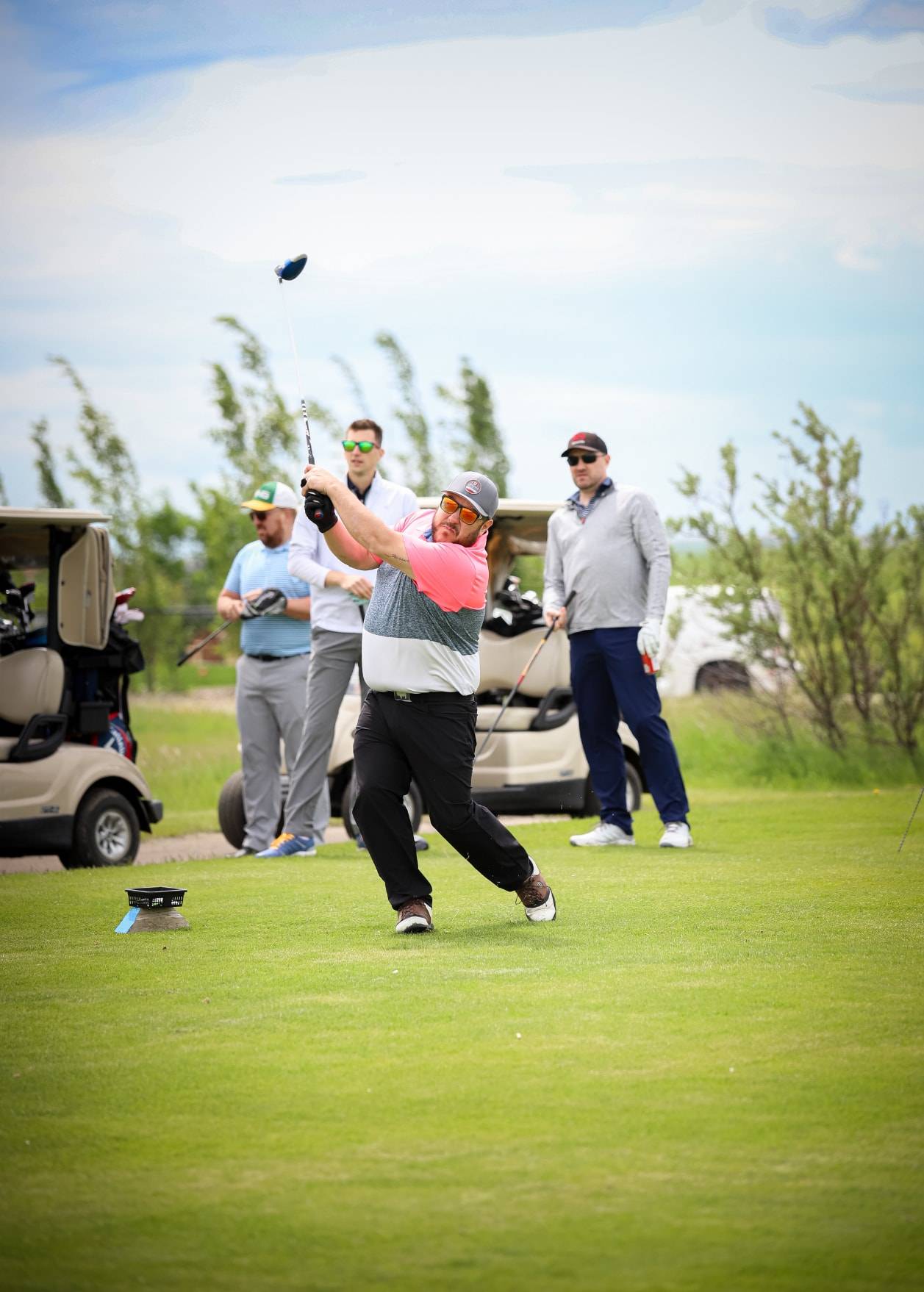 22-06-21 GlobalFest Golf, Golfers, Individuals-0172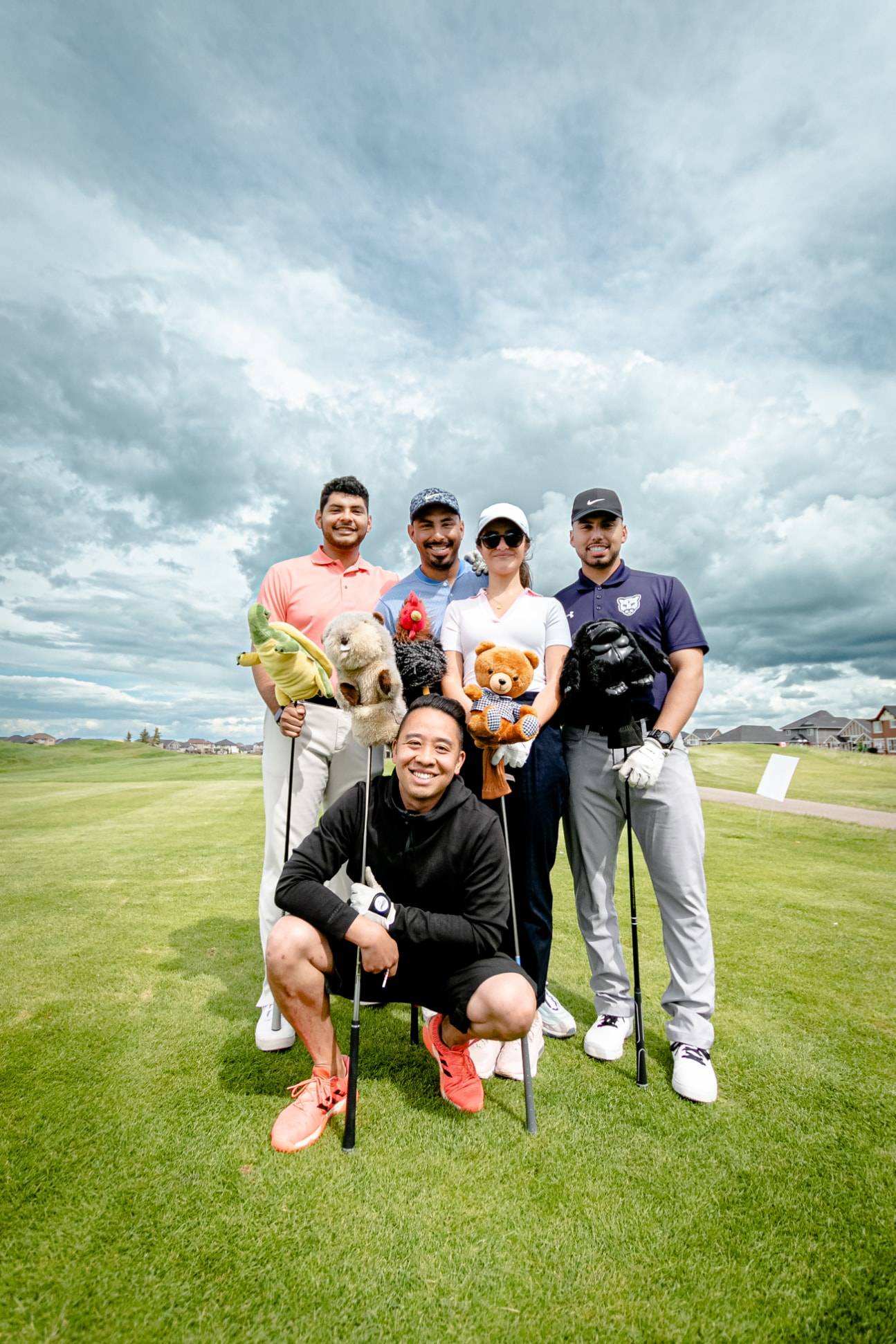 22-06-21 GlobalFest Golf, Groups, EDITS-0602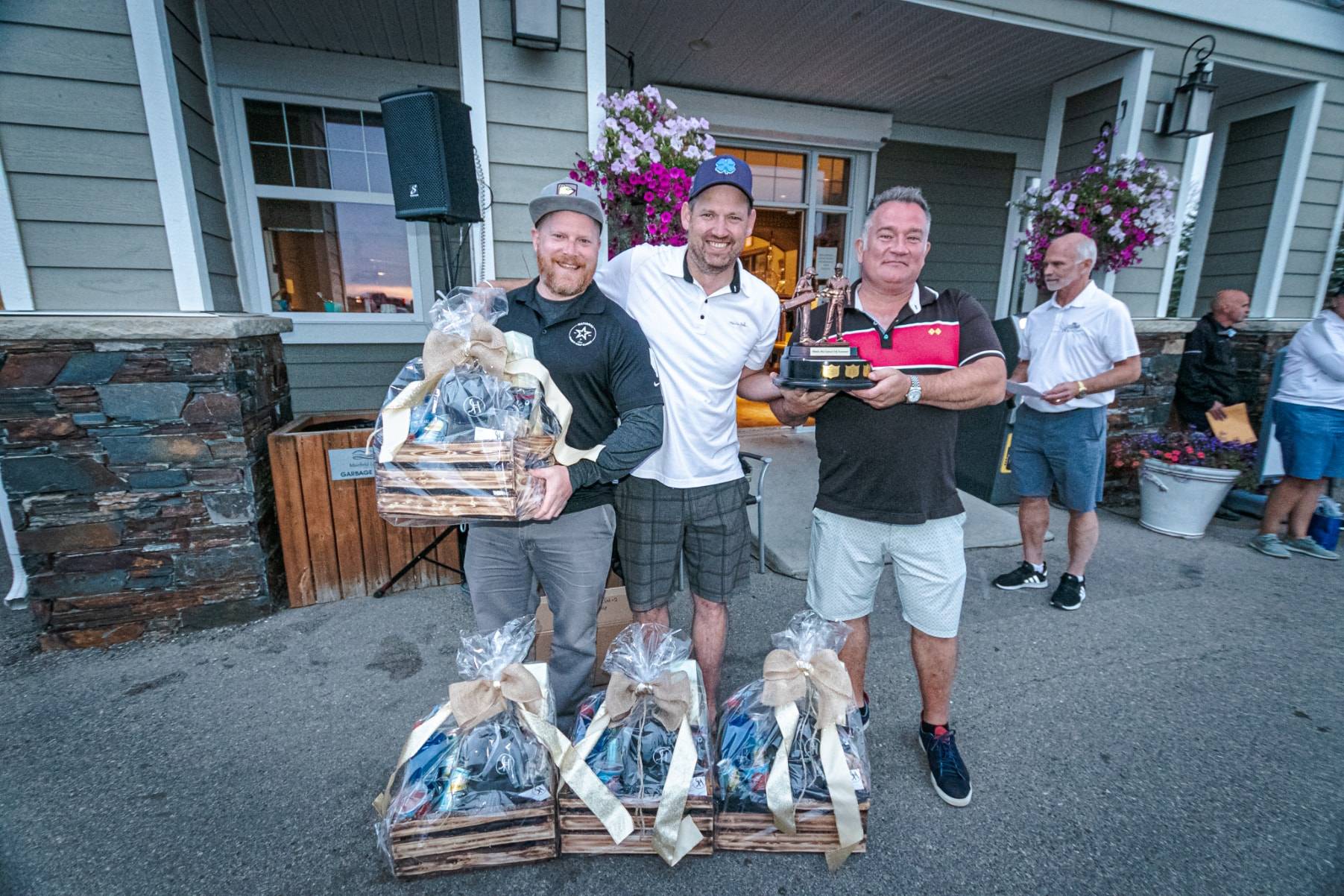 20-09-21, GlobalFest Golf Tournament 2020 (707 of 720)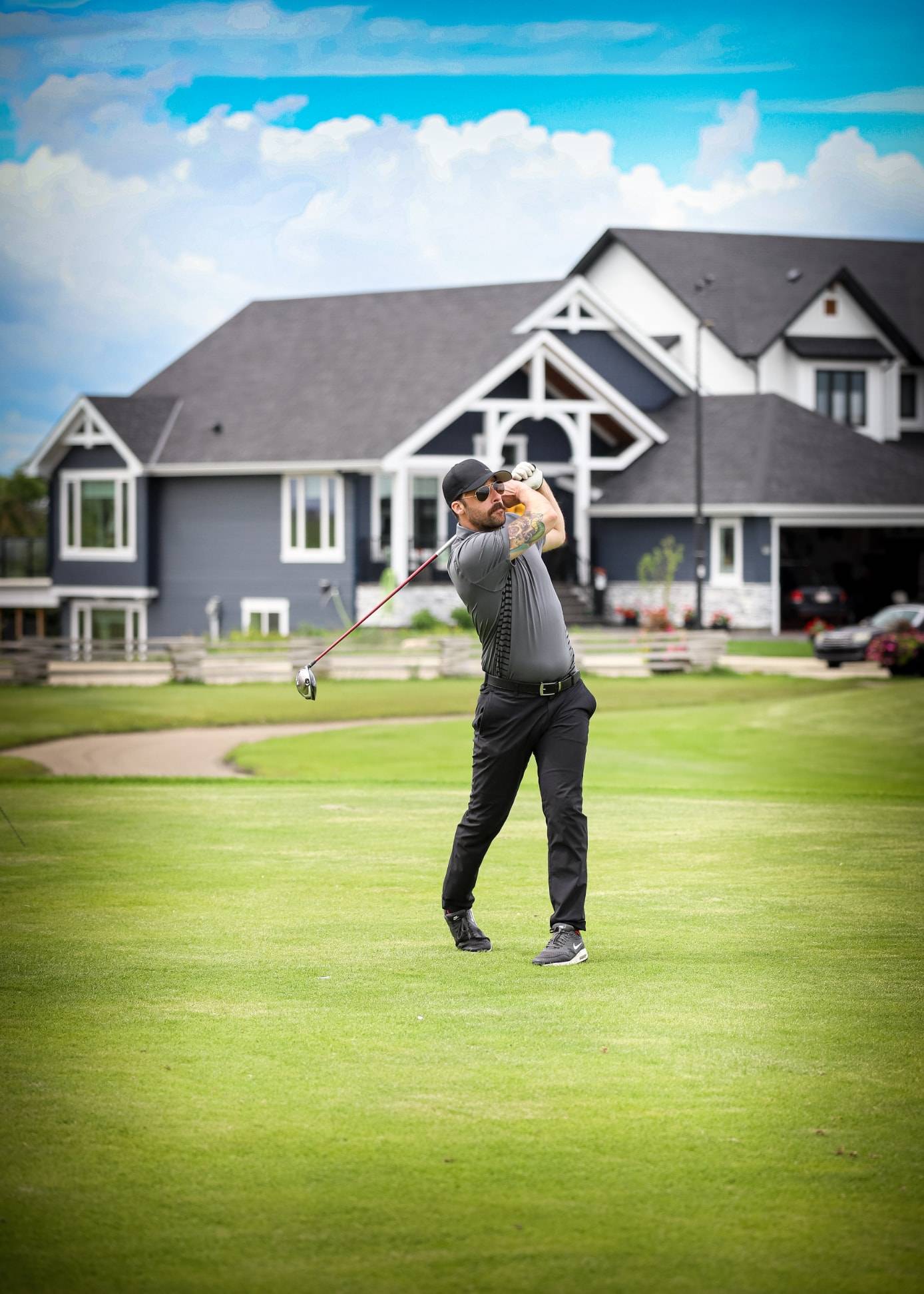 22-06-21 GlobalFest Golf, Golfers, Individuals-0130 copy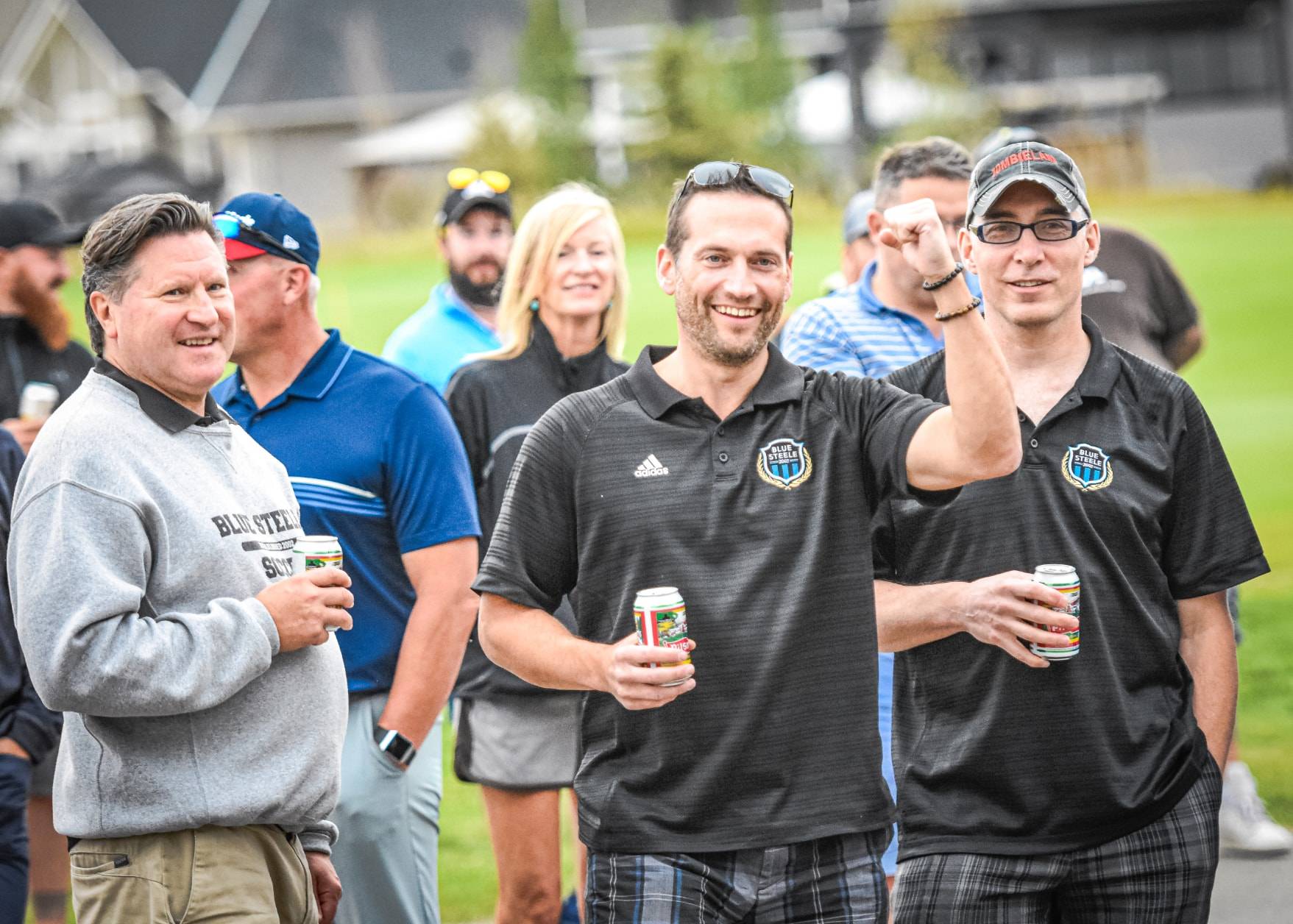 20-09-21, GlobalFest Golf Tournament 2020 (663 of 720)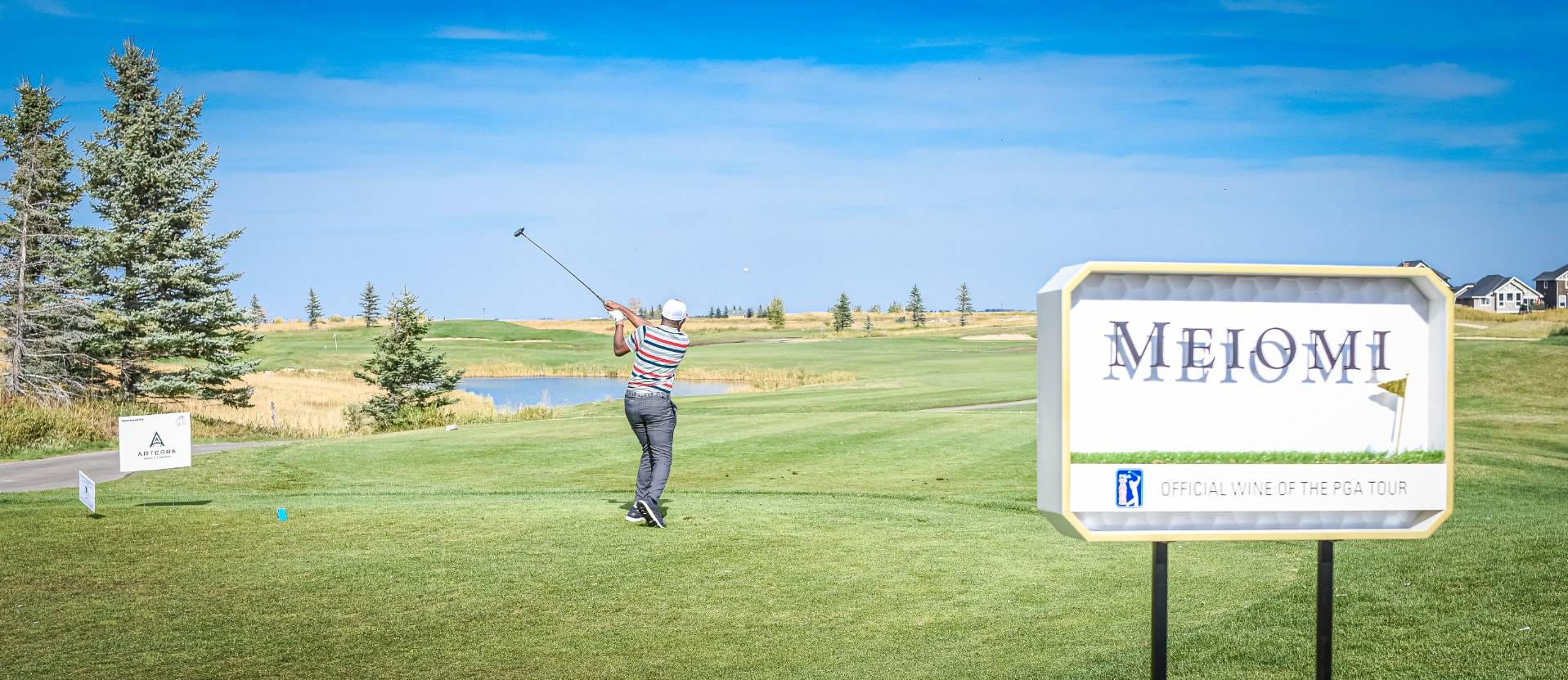 20-09-21, GlobalFest Golf Tournament 2020 (291 of 720)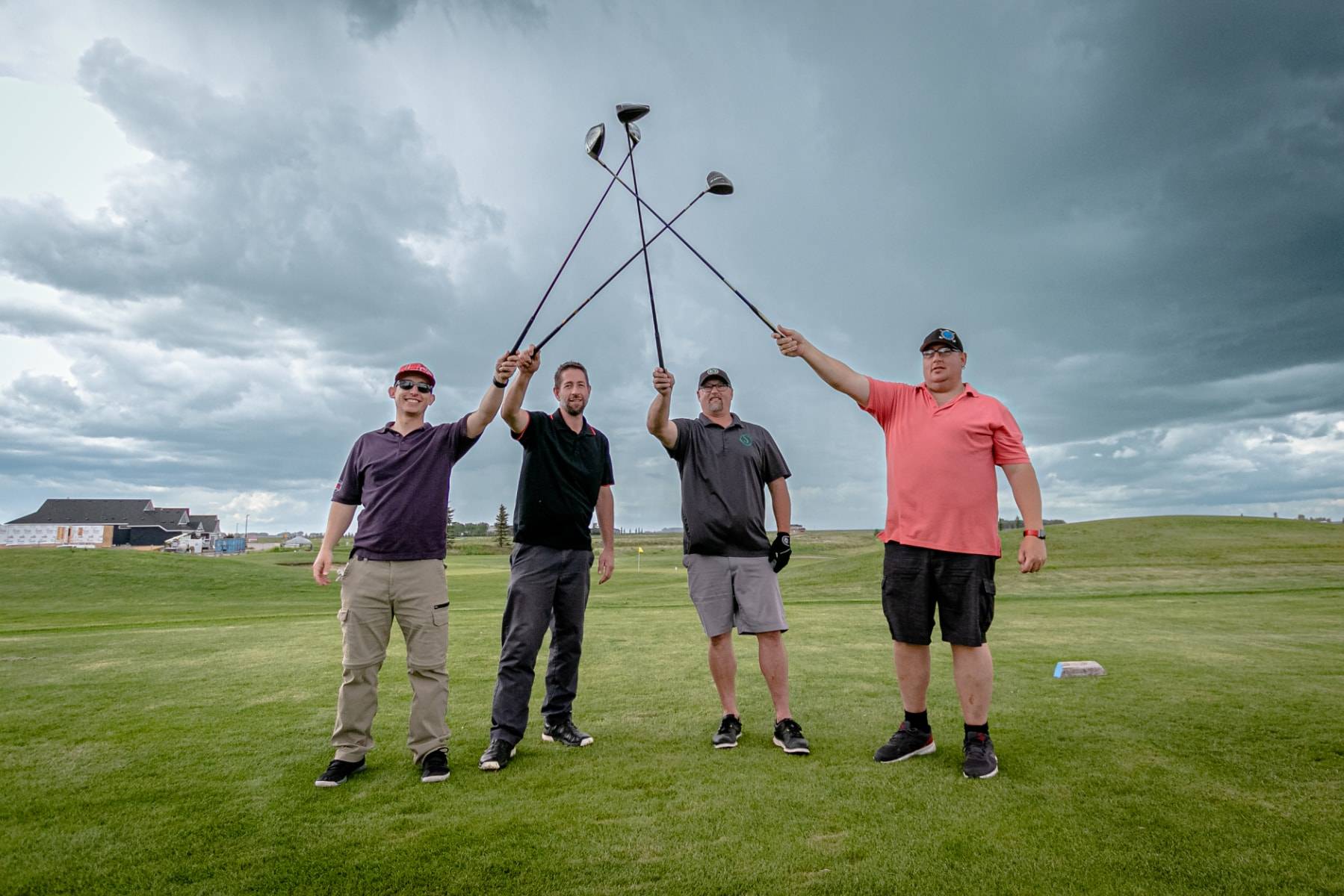 22-06-21 GlobalFest Golf, Groups, EDITS-0650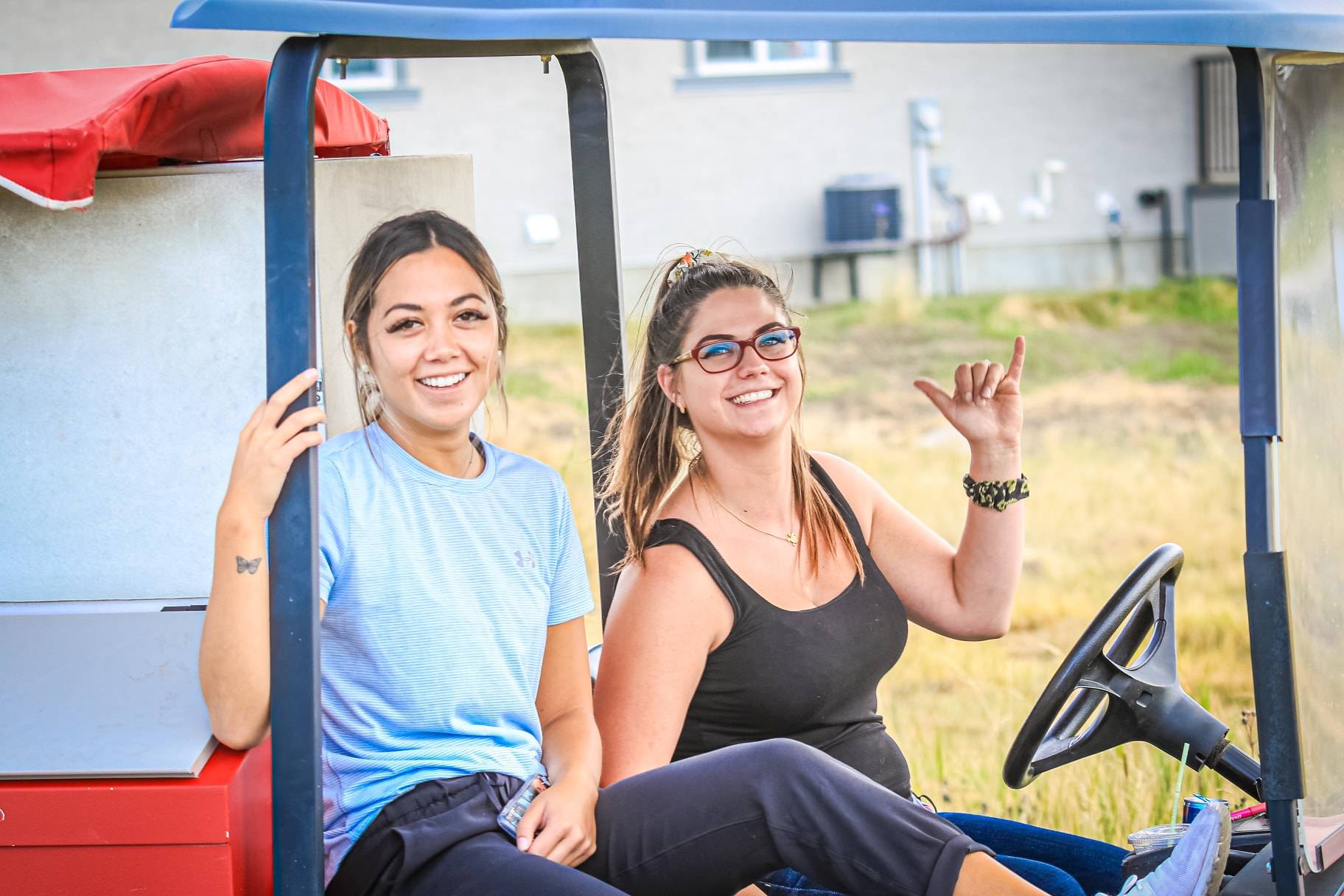 20-09-21, GlobalFest Golf Tournament 2020 (400 of 720)