ONEWORLD FESTIVAL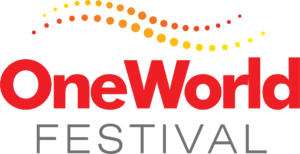 Elliston Park opens at 6:00 pm, so come early and take in the sights, sounds, smells, and tastes that the OneWorld Festival has to offer. Pavilions from some of Calgary's cultural communities will be showcasing their heritage dress, cultural music, incredible performances, and interactive activities for all. Take a stroll through the Night Market, featuring vendors with authentic handcrafted arts and keepsakes.
The OneWorld Festival will play host to various activities on-site (subject to change):
COME AND EXPERIENCE THE WONDERFUL ONEWORLD FESTIVAL
Citizenship Ceremony
For the past 12 years GlobalFest, in partnership with Citizenship and Immigration Canada, has held a citizenship ceremony onsite at Elliston Park during the OneWorld Festival and the Trico Homes International Fireworks Festival. The citizenship ceremony has become an important element of our programming, and this year we are celebrating by welcoming 100 individuals as new Canadians in 2019.
This year the ceremony will take place on Tuesday, August 20th on the OneWorld Stage at approximately 6:30 PM, the epicenter of multicultural activity and celebration at GlobalFest.

Cultural Pavilions
Africa
Azerbaijan
Bangladesh
Blackfoot Crossing Historical Park Tipi
Brazil
Caribbean
Chile
China
Francophonie Calgary
India
Iran
Pakistan
Philippines
Romania
Scotland
Slovenia
Spain
Thailand
Venezuela
Viva Mexico
Ethnic Food Booths
Deli Q
Eat A Pita
India
Indonesian Kitchen
Philippines
T&T Caribbean
Taste of Vietnam
Tryzub Ukrainian
Food Trucks & Concession
Arepas Ranch
Corn Roasters Canada
Empanada Queen
Fiasco Gelato
Jacked Up Coffee
Jane Bond Mongolian Grill
Lazy Dog Lemonades
Lil' Orbits Mini-Donuts
Red Plate
Shabba Shawarma
Shogun Teppanyaki Grill
So Yum Eh!
Sugar Creek Kettle Corn
Taiko Taco
Wannawafel
Whales Tails
Night Market
Arcane Coda
Corabella Handcrafted Wirework Jewellery
Jungle Flare
Pup Town Paws Pet Supplies
Tails Of the Misunderstood Canine Rescue Society
Passport Pursuit
Travel the world without leaving the city! Come explore all the exotic sights and sounds that the OneWorld Festival has to offer in an educational and exciting game of Cultural Pavilion Passport Pursuit.
Put on your walking shoes because you're about to embark on an epic multicultural adventure! With Passport Pursuit, you'll be globe-trotting around GlobalFest from Azerbaijan to Vietnam! Get the most out of your GlobalFest experience by participating in our Passport Pursuit competition from August 15-24. Answer region-specific trivia questions in your Passport for a chance to win big, all you have to do is take a tour around Elliston Park!
Stayed tuned for more details.