TRICO HOMES INTERNATIONAL FIREWORKS FESTIVAL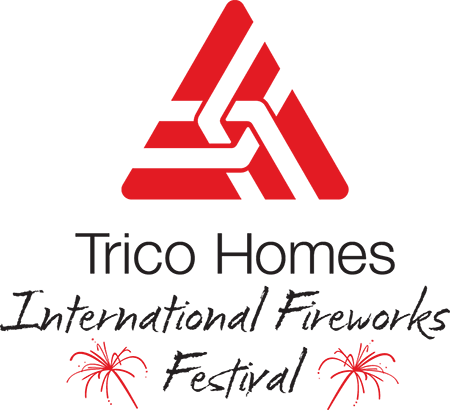 The Trico Homes International Fireworks Festival illuminates the sky with a colliding orchestra of light and sound. 2018 features presentations produced by world-class pyro musical artists hailing from the Ukraine, Spain, Philippines and China, culminating with GlobalFest's own spectacular Finale presentation.
Each night of the Festival, adjudicators look for several things:
The quality of the display
Originality of the artistic concept: the choice of music and staging
Brilliance and richness of colours used
25% of the music used is native to the presenting country
Synchronization: the precision of the marriage between music, sound effects, and fireworks
Team's use of a compulsory piece: 2018's piece is "The Planets-Mars, the Bringer of War" composed by Gustav Holst
Scope of the work
The result of these artistic requirements are presentations that cannot be seen anywhere else in the world, making each night of the Trico Homes International Fireworks a world premier presentation.
The lake at Elliston Park adds a special dimension to the festival – the reflections in the water add a fluid, shimmering mirror of the show taking place above. It is the designer's hope that the audience will lose themselves in the colours and rhythms of the display, while simultaneously being mesmerized by the cadence of the explosions and glittering forms.
2018 DATES & PARTICIPANTS: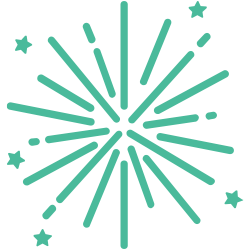 UKRAINE
THURSDAY, AUGUST 16
Title Of Show: The Journey From Ukraine to Canada
Designer:  Tetiana Burdiak, Dance of Fire
Description:
Our company "Dance of Fire" comes from distant Ukraine, travelling through the endless Ukrainian fields and mountains. We crossed ancient, classical Austria, followed by romantic and delicious France, and then glanced at the beautiful but rainy British Isles, all while flying over the Atlantic Ocean. This journey has led us to the beautiful and hospitable country of Canada, where we will illustrate this journey through music and fireworks!
"Dance of Fire" – is the leading pyrotechnic company in the Ukrainian market and makes great firework shows in Ukraine and in Europe. Dance of Fire has been organizing the International fireworks festival in Ukraine since 2008, and takes part in international firework festivals around the world. We are known for pyrotechnic products by means of the specialized pyrotechnic shops and supermarket chains around Ukraine. In 2011 our company performed fireworks that were registered in the Ukrainian Book of Records as the largest fireworks show in the Ukraine
Musical Program:
| Song Title | Album/Artist |
| --- | --- |
| 1. Wild Dance (Eurovision) | Ruslana |
| 2. Mars | Gustav Holst |
| 3. Gopak | Ansambl Vinskogo |
| 4. Venskiy Vals | Johann Strauss |
| 5. Tomble La Neig | Salvatore Adamo |
| 6. Emmanuelle | Joe Dassin |
| 7. To The Ground | Nickelback |
| 8. My Heart Will Go On | Celine Dion |
| 9. Can't Buy My Love | Beatles |
| 10. I Saw Her Standing There | Beatles |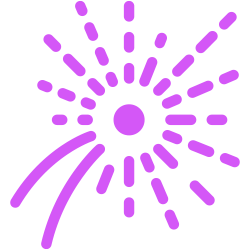 SPAIN
SATURDAY, AUGUST 18
Title Of Show: A Mediterranean Cruise
Designer: Miguel Perez Nivela, Pirotecnia Zaragozana
Description:
This amazing cruise will take you on a journey across the Mediterranean Sea in the sky. The show departs from the French Riviera, full of luxury and fashion, and makes its way to Italy with its many arts and museums. Relax on the sun-kissed shores of the Greek isles and finish the journey in Spain, an ongoing fiesta of food, wine, art and dance!
Founded in 1860, we are one of the most historic companies in the Spanish pyrotechnic landscape. It all began in a small workshop located in a rural neighborhood of Zaragoza, run by Angel Sanz. Over the years the company transformed into a true fireworks factory, always in the hands of the same family. This tradition, transmitted generation after generation, together with constant innovation, and has made Pirotecnia Zaragozana synonymous in the world with prestigious, safe and quality shows. Pirotecnia Zaragozana has extensive experience in Canada, for many years, being a supplier of the largest companies in fireworks in Canada. Likewise, we have participated in several competitions within the Canadian territory, obtaining awards for our shows. We are proud to participate in Globalfest!
Musical Program:
| Song Title | Album/Artist |
| --- | --- |
| 1. La Vie En Rose | Edith Piaf |
| 2. Le Vent Nous Portera | Noir Désir |
| 3. Mars | Gustav Holst |
| 4. Je Vis Pour Elle | Andrea Bocelli Feat Hélène Segara |
| 5. Zorba The Greek | Kostas Papadopulos |
| 6. Entre Dos Aguas | Paco De Lucia |
| 7. La La La | Massiel |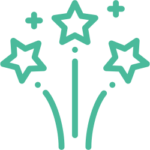 PHILIPPINES
TUESDAY, AUGUST 21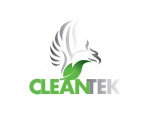 Title Of Show: Apocalypse (War in Heaven)
Designer: Robert Basihan, Leegendary Fireworks Inc.
Description:
The Philippine team will perform with a theme that focuses on apocalypse and revelation, which is a war in heaven, a battle between the forces of good and evil during the end times. Similarly, in real life, it is our constant battle to survive against all things that may come to test our strength, our faith, to withstand temptation and to prepare ourselves for our final destination; heaven. There will also be a prelude commemorating the heroism of the late Benigno "Ninoy" Aquino Sr, who passed on August 21, 1983.
Leegendary Fireworks, Inc. is now a third-generation pyrotechnics company; with its factory situated on a twenty thousand square meter lot located in San Ildefonso Bulacan. Leegendary Fireworks, Inc. is just one of the few local pyrotechnics company in the Philippines to use a computerized firing system, the FIREONE and PYROMATE FIRING SYSTEM, a world-class pyrotechnics hardware used and preferred by some of the biggest and brightest names in the international pyrotechnics scene.
Musical Program:
| Song Title | Album/Artist |
| --- | --- |
| 1. Handog Ng Filipino Sa Mundo (Gift to The World) | Various Filipino Artists from around the Globe |
| 2. Magkaisa (Let's Unite) | Virna Lisa |
| 3. Lalaban Ako (I Will Fight) | Manny Pacquiao |
| 4. Mars | Gustav Holst |
| 5. A Call To Arms | World of Warcraft OST |
| 6. Navras | (Matrix Revolution OST) Juno Reactor and Don Davis |
| 7. O'Fortuna | Carl Orff |
| 8. Last of the Mohicans | Gael Royal Scots Dragoon Guards Orchestra |
| 9. Lux Aeterna (Requiem for a Dream) | Clint Mansell |
| 10. 2001: A Space Odyssey (Space Zarathurstra) | Richard Strauss |
| 11. 1812 Overture (Cannons) | Tchaikovsky |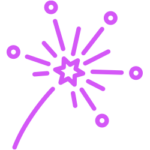 CHINA
THURSDAY, AUGUST 23
Title Of Show: Dancing with Fire
Designer: Lu Cheng Wei, Jingduan Pyrofactory Co.
Description:
We begin the show with a shocking piece of music combined with a big picture of fireworks, taking the audience into the charm of our Chinese Culture with the theme music and Chinese element.  The show then progresses into an outstanding rhythm of music to stimulate the audiences hearing and vision with two more cheerful pieces of music to make them feel happy and relaxed. To end the show, we have magnificent music that the audience will reach a climax of viewing.
The PyroFactory was founded in 2017 and has been built by the JINGDUAN High Technology team. The core team members are all engineers who have experienced thousands of large fireworks shows. Beginning of the establishment, the company successfully won the International Music Fireworks Competition Champion, in cooperation with the German NICO company and successfully obtained seventh China (Liuyang) International Music Fireworks Competition with a Silver Medal.  The company signed a strategic cooperation agreement with the Dancing fireworks group, Jiteng fireworks group, Fuxiang fireworks group, Golden beach fireworks, Tang Hua Fireworks and 15 other large fireworks enterprises. We will adhere to our motto "Original Intention, Keep Innovation". We are dedicated to better service in the fireworks industry, and to attain higher achievements in the field of fireworks.
Musical Program:
| Song Title | Album/Artist |
| --- | --- |
| 1. Shijing (Nanyoujiayu) | Ha Hui |
| 2. Nirvana (Tabularis) | Mengke |
| 3. Smooth Criminal | David Garrett |
| 4. Mars | Gustav Holst |
| 5. Kung Fu Piano | Cello Ascends |
| 6. Electric Daisy Violin | Lindsey Stirling |
| 7. Train | Tanzhen |
| 8. Suite Alt | Gunter Neidlinger |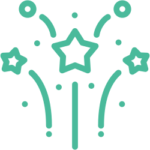 FINALE
SATURDAY, AUGUST 25
Title Of Show: Heroes
Designer: Patrick Brault, Sirius Pyrotechnics
Description: You do not have to be a soldier, policeman or fireman to be a hero. Every one of us is.  With a simple act of kindness, we become heroes for the recipient.  It is free and expects no return. This is the basis for the elaboration of this soundtrack where this show is inspired from. The songs included come from a variety of composers and were written independently or for soundtracks of movies and TV shows.  They are very emotionally involved and provide a perfect support for this important show. Bask in the glory of being a Hero, just for one night at Calgary's GlobalFest!
Illuminating the world's skies for over 26 years, Patrick has become one of Canada's most renowned fireworks designers on the global stage. His many titles for breathtaking displays have earned him respect and envy throughout the industry. Having extensive knowledge of both the manufacturing and display aspects of pyrotechnics, Patrick is able to create and deliver the artistically unthinkable. Patrick's global contacts and ability to communicate in many languages help ensure his success no matter where he performs.
Musical Program:
| Song Title | Album/Artist |
| --- | --- |
| 1. Heroes | David Bowie |
| 2. The Flash, Superhero | Red Flash |
| 3. Kryptonite | 3 Doors Down |
| 4. Superman | Five for Fighting |
| 5. My Hero | Foo Fighters |
| 6. How to Save a Life | The Fray |
| 7. SuperHeroes | The Script |
| 8. Something Just Like This | The Chainsmokers and Coldplay |
| 9. Finale Mix (Whatever it Takes, Thunder) | Imagine Dragons |