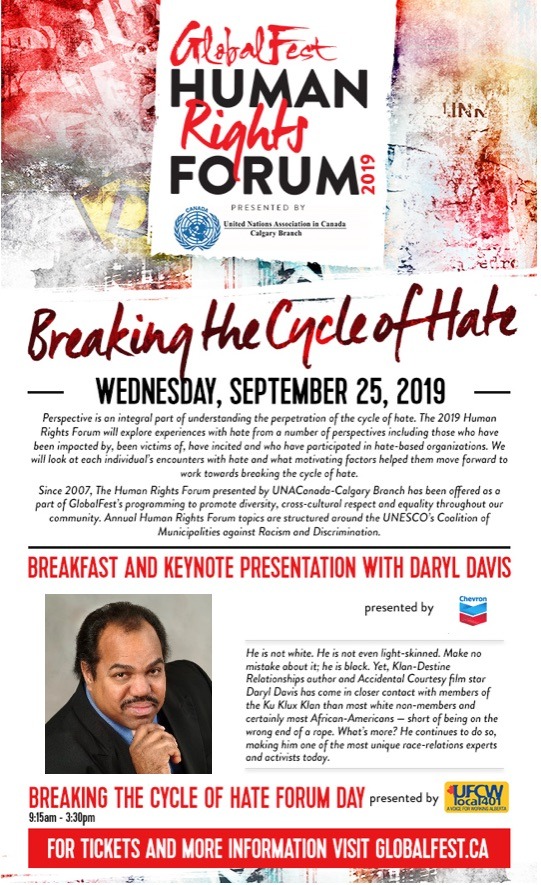 Join GlobalFest as conversations surrounding hate are brought forth by several individuals with differing perspectives of hate, including those who have been impacted by, been victims of, have incited and have participated in hate-based organizations.
Our panelists will share their stories of strength, reconciliation and resolution to aid in changing attitudes and actions attributed to the cycle of hate.
Click here for more information and to buy tickets.