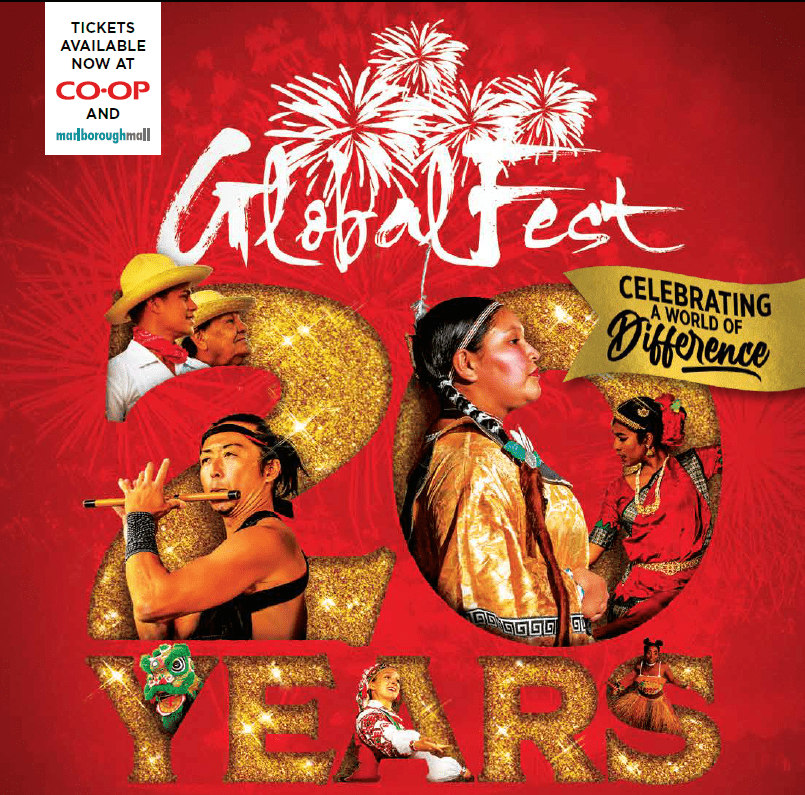 GlobalFest's 20th Anniversary of Celebrating a World of Difference is taking place this August 18-27 in Elliston Park.
Twenty-one cultural pavilions, community activation spaces, children's programming, Passport Pursuit and Night Market vendors are returning, together with the iconic main stage overlooked by the south bowl, together with the Village Stage nestled in with the pavilions. Twenty-eight international food booths and trucks will provide foodies a global tour of cuisine to complete the festival experience.
The 2021 Best of Festival Winner Team India is returning with a new fireworks presentation on opening night. Appearing for the first time ever at the International Fireworks Festival is Team Austria, with Germany returning for the first time since 2010, France returning for the first time since 2014, and the Canadian Team presenting the festival's spectacular fireworks Finale.