March 8, 2019
Join our friends from the Tryzub Ukrainian Dance Ensemble on April 6 & 7 at Martha Cohen Theatre!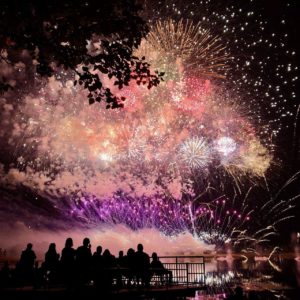 August 30, 2018
GlobalFest is thrilled to announce that we are inviting the […]
Trico Homes International Fireworks Festival 
Our fireworks festival illuminates the sky with a colliding orchestra of light and sound. Alberta's most explosive festival!
MORE THAN JUST FIREWORKS!

You Will Love The Food
Local restaurants & groups pull out all the stops to bring you the most delicious international fare you'll ever try!

Multicultural
Come Celebrate a World of Difference! The Sunbelt Rentals OneWorld Festival brings together over 60 cultures.

Night Market
Check out vendors with authentic handcrafted keepsakes, fashionable accessories and clothing, or the perfect present for your pet!

Live Music
Dance the summer night away as you revel in the international sounds of local groups from around the world!
COME AND EXPERIENCE THE WONDERFUL ONEWORLD FESTIVAL