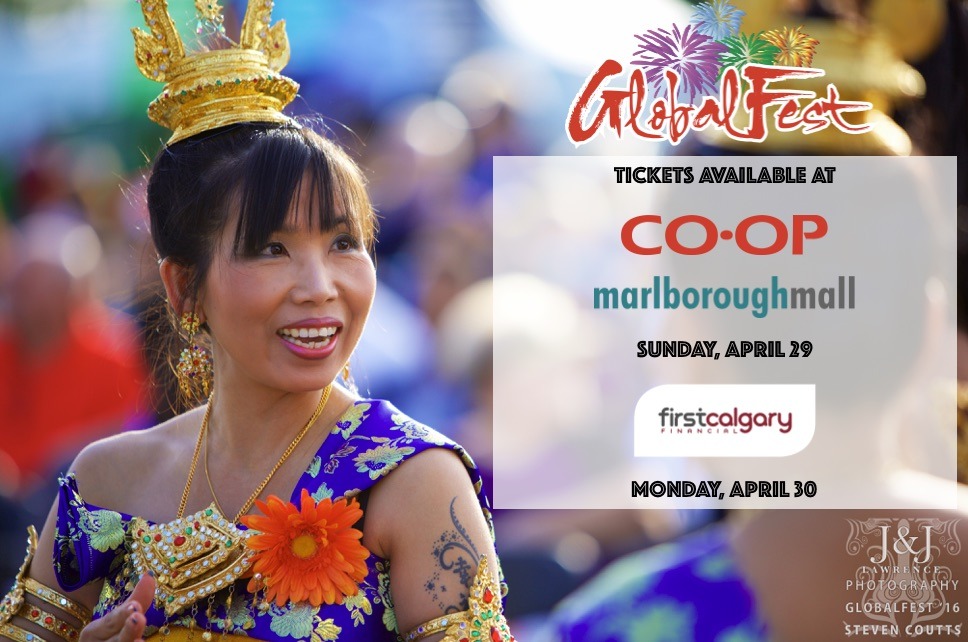 GlobalFest 2018 Tickets on Sale April 29!
GlobalFest tickets & GlobalPasses go on sale Sunday, April 29 at Calgary Co-op & Marlborough Mall Customer Services Offices.
First Calgary Financial, Chinook Financial & Legacy Financial will join in on the fun on Monday, April 30!
Can't wait? Tickets are also available to purchase online.
General Admission – first 4 nights – $10
General Admission – Finale – $20
GlobalPass (all 5 nights) – $45
Prices do not include GST or online fees where applicable.
Free admission for children 5 and under.
All ticket sales final. No refunds or exchanges.
These prices are available until May 26.
——–
Trico Homes International Fireworks Festival & Sunbelt Rentals OneWorld Festival
2018 Dates
Thursday, August 16 – Ukraine
Saturday, August 18 – Spain
Tuesday, August 21 – Philippines
Thursday, August 23 – China
Saturday, August 25 – Finale