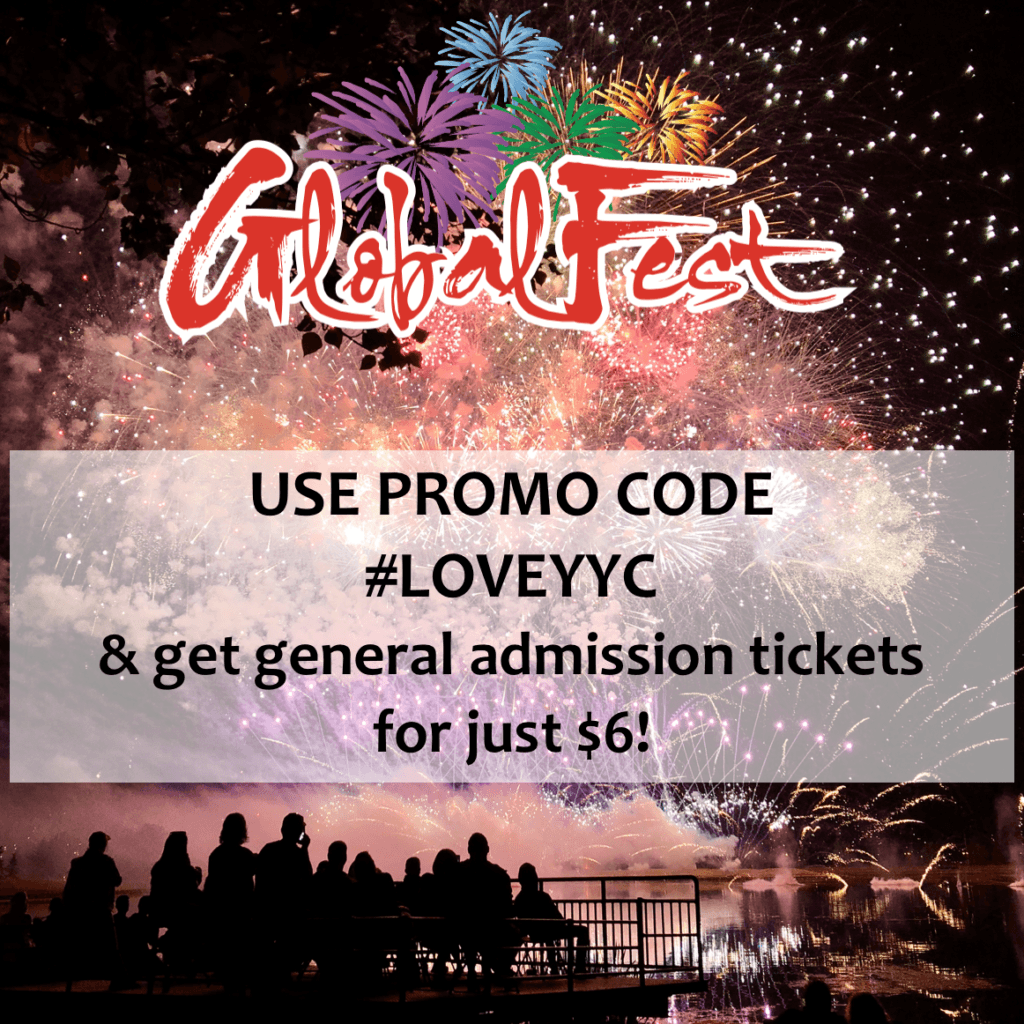 Visit globalfest.ca/tickets on Saturday, November 3 & get access to $6 general admission tickets with promo code #LOVEYYC!
GlobalFest 2019 SmackDown
Thursday, August 15 – USA
Saturday, August 17 – Spain
Tuesday, August 20 – China
Thursday, August 22 – Canada
Saturday, August 24 – Finale  *** not included in #LOVEYYC promotion ***
Children 5 & under are free when accompanied by an adult.
Don't miss out! Join us at Alberta's Most Explosive Festival! in August 2019.
#LOVEYYC promotion does not include Finale.
Promotional price does not include online fees & GST.
#LOVEYYC promotional pricing is only available Saturday, November 3, 2018, from 12:00am to 11:59pm.
Tickets will return to regular Holiday Pricing on Sunday, November 4 at 12:00am.
General Admission tickets & GlobalPasses will be available for purchase at all Calgary Co-op Customer Service Offices from November 4 to December 31, 2018.