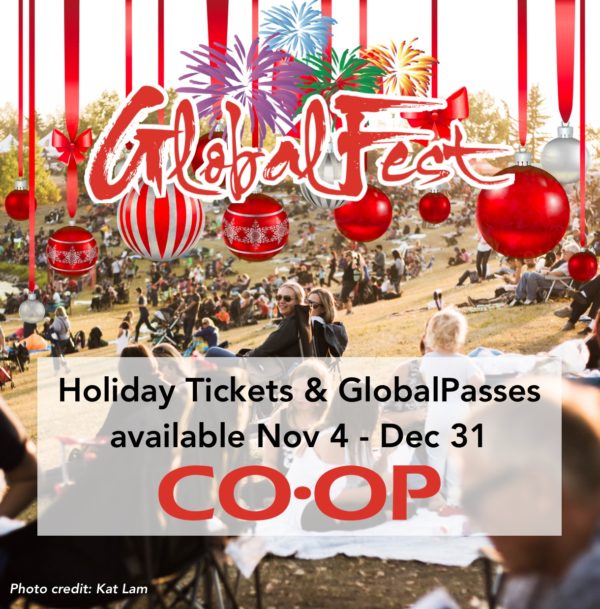 Holy! Christmas is next month!
🎄
🎁
GlobalFest Tickets & GlobalPasses make for great gifts, stocking stuffers or work gift exchanges!
Visit your local Calgary Co-op Customer Service Office between November 4 & December 31 to get your tickets right away.
You can also purchase tickets online at globalfest.ca/tickets/
And, GlobalFest will donate a matching ticket to the Individuals-and-Families-In-Need Program sponsored by Calgary Parking Authority, for every ticket purchased during our annual holiday season promotion.
Happy Holidays! T-50 days…
GlobalFest 2019 SmackDown
Trico Homes International Fireworks Festival
Thursday, August 15 – USA
Saturday, August 17 – Spain
Tuesday, August 20 – China
Thursday, August 22 – Canada
Saturday, August 24 – Finale
Children 5 & under are free when accompanied by an adult.